Thursday, January 30th, 2020
YOUR BIG BEAR MORNING BRIEFING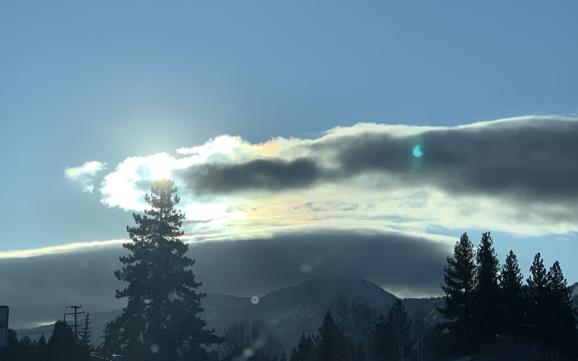 LEADING OFF
Updated
Good morning, Big Bear. It's Thursday, Jan. 30. It will be another chilly day in the mountains. Winds are expected to continue today, but they won't be as strong as Wednesday.
Temperatures will be in the 40s today and continue to be slightly warmer through Sunday when a new system rolls into the Southland. There is a slight possibility of a dusting of snow by Monday.
It's Super Bowl weekend. Be sure to check out all the places to watch the game in this week's Grizzly Weekender.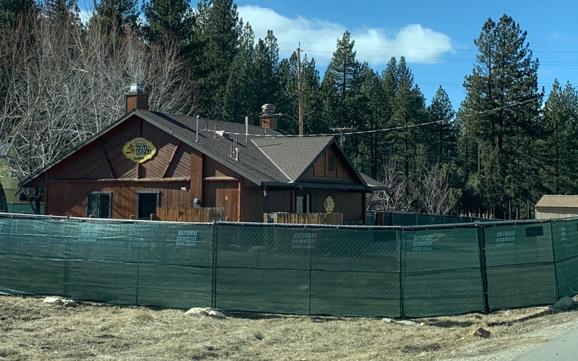 BIG BEAR NEWS FOR YOU
Updated
Construction on Moonridge Road
Fencing is up around the former Bear Belly Deli site on Moonridge Road at Elm in Big Bear Lake. Jayme's Place will be the new restaurant on the property offering a new fine dining eatery in the Valley. Owned by Jayme Nordine of Grizzly Manor, the restaurant will expand on the existing building. He also owns the property south of the building.
Are you interested in real estate?
Coldwell Banker Sky Ridge Realty in Big Bear Lake offers free real estate school the last Thursday of ever month at the office on Big Bear Boulevard. Sessions are from 6 to 7 p.m. and give attendees a chance to learn about the real estate industry and whether it can be a new career option for them. For more info, text 714-469-6217.
Early voting opens
Beginning Monday, Feb. 3, early voting begins at the San Bernardino County Registrar of Voters.Voters do not have to wait for Election Day, or even wait to receive a ballot in the mail, to vote. Starting at 8 a.m. Feb. 3 voters can obtain and cast a ballot at the Registrar of Voters office, 777 E. Rialto Avenue in San Bernardino. Early voting hours are Monday through Friday from 8 a.m. to 5 p.m. and Saturday, Feb. 29, from 8 a.m. to 5 p.m. Voters may also cast their ballots at the Registrar of Voters office on Election Day, Tuesday, March 3, from 7 a.m. to 8 p.m.Five additional early voting sites will open in Apple Valley, Joshua Tree, Lake Arrowhead, Ontario, and Victorville beginning Tuesday, Feb 25.Also on Monday, Feb. 3, mail ballots for voters on the permanent mail ballot list will be delivered to the U.S. Postal Service. Deliveries will continue as additional mail ballot requests are received up until Tuesday, Feb. 25.
ICYMI:
• Dave Griffiths steps down as

Bears' football coach

• Fatality at

Snow Summit

•

Looking Back

• Lions

share

the warmth