Good morning,
CPAG is delighted to have won the award for best legal aid team at the Legal Aid Lawyer of the Year awards. This award is a recognition of our highly-skilled legal work bringing test cases which establish and protect families' rights. It is a recognition of our clients – people affected by injustice – who stick with the case as it goes through the court system over the course of months and years. And it is also a recognition of the vital role of welfare rights advisers in legal cases.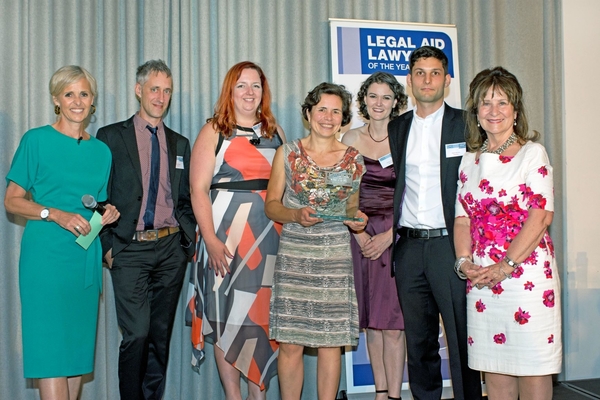 "We're challenging government policies - there are no quick fixes" – Carla Clarke, head of strategic litigation (holding trophy) pictured with legal and welfare rights colleagues, award host Anna Jones and Baroness Kennedy QC
Our legal cases are vital when we've exhausted all other routes of challenging unjust policies and unlawful decisions. This year, we had a great win on behalf of a group of working lone mothers, when the High Court found that the Department of Work and Pensions was acting unlawfully in relation to universal credit assessment periods. We also had disappointing news, when we lost our benefit cap case at the Supreme Court, although the Court noted the harsh impact of the policy on children and families. We intervened in a successful case on housing support for families, when the Supreme Court agreed with us that it is not right to force tenants to spend subsistence benefits other than housing benefit - money intended for a family's most basic daily living needs such as food and heating - on rent to avoid homelessness. These cases have the potential to affect lots of families – that's why they're so important.
The Legal Aid Practitioners Group, who run the awards, said that CPAG plays a "vital role in challenging welfare benefits unfairness in the highest courts, and [provides] direct help to those in direst need".
We couldn't do this work without our supporters – thank you for everything you do to support CPAG, from sharing our news to donating. £260 could fund one of our team to represent vulnerable people in the courts. Please donate today so CPAG can continue to help families and challenge injustice. And if you are already a regular donor, a member or made a recent donation – thank you for your generosity.
Best wishes,
Louisa
Louisa McGeehan
Director of policy, rights and advocacy
P.S. Whatever you are able to give could help CPAG support families and challenge injustice.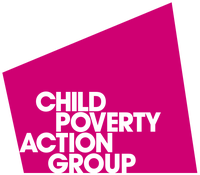 ---
If you no longer want to receive emails from us about our campaigns and fundraising activities, you can unsubscribe here. Please note that you may continue to receive other communications from us. For example if you are a member, have bought books from us, been on our training courses, or expressed an interest in our goods and services, you may still receive information about these. You can change your preferences at any time by contacting us at myfeedback@cpag.org.uk. Please see our full privacy notice here.
Child Poverty Action Group is a charity registered in England and Wales (registration number 294841) and in Scotland (registration number SC039339). Company limited by guarantee registered in England (registration number 1993854). Registered office: 30 Micawber Street, London, N1 7TB. VAT no. 690 8081 17