Around the Crown is Around the Corner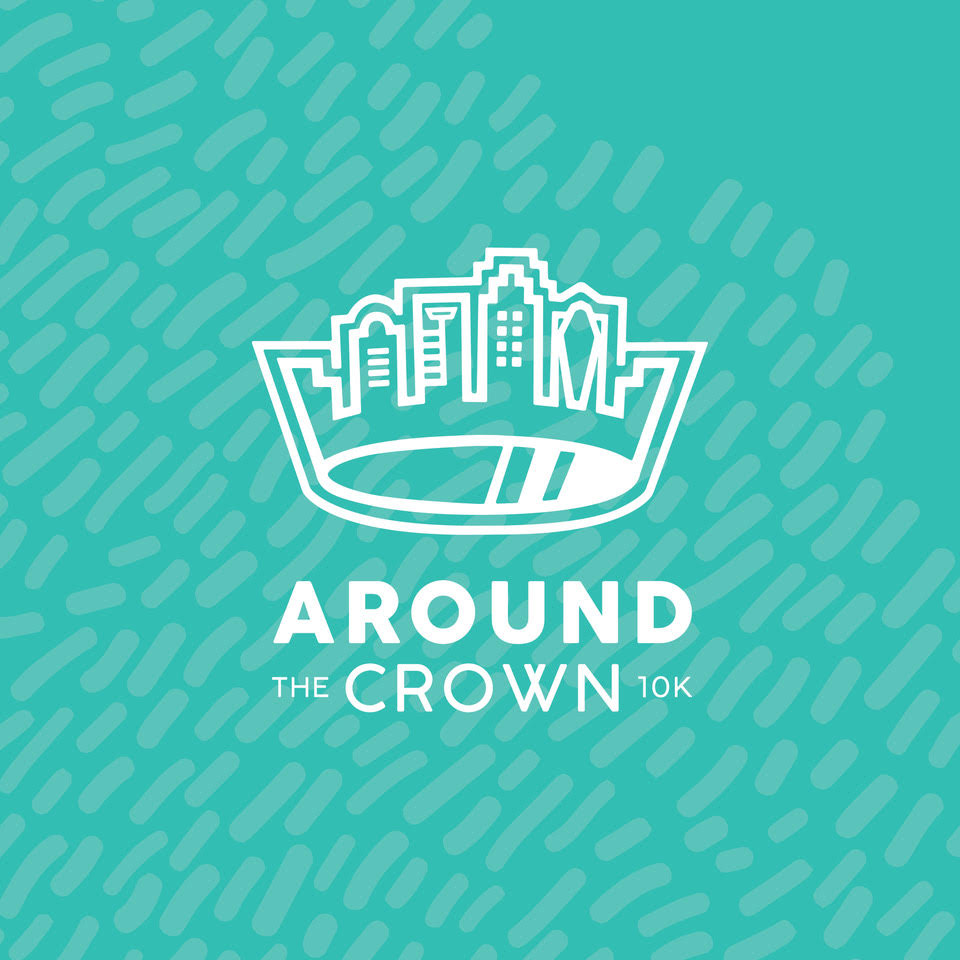 The 2020

Around the Crown 10K

is back May 31st and we can't wait for North Carolina's largest 10K to bring our city together again by encouraging our community to put one foot in front of the other and move Charlotte forward.

Join thousands of your neighbors on Charlotte's inner beltway, I-277, for an industry-leading, sustainable race benefiting multiple local charities. Last year's race resulted in a gift of $21,000 to local non-profits ($11k to Partners for Parks, $5k to RunningWorks, $5k to Charlotte Knights Charities)!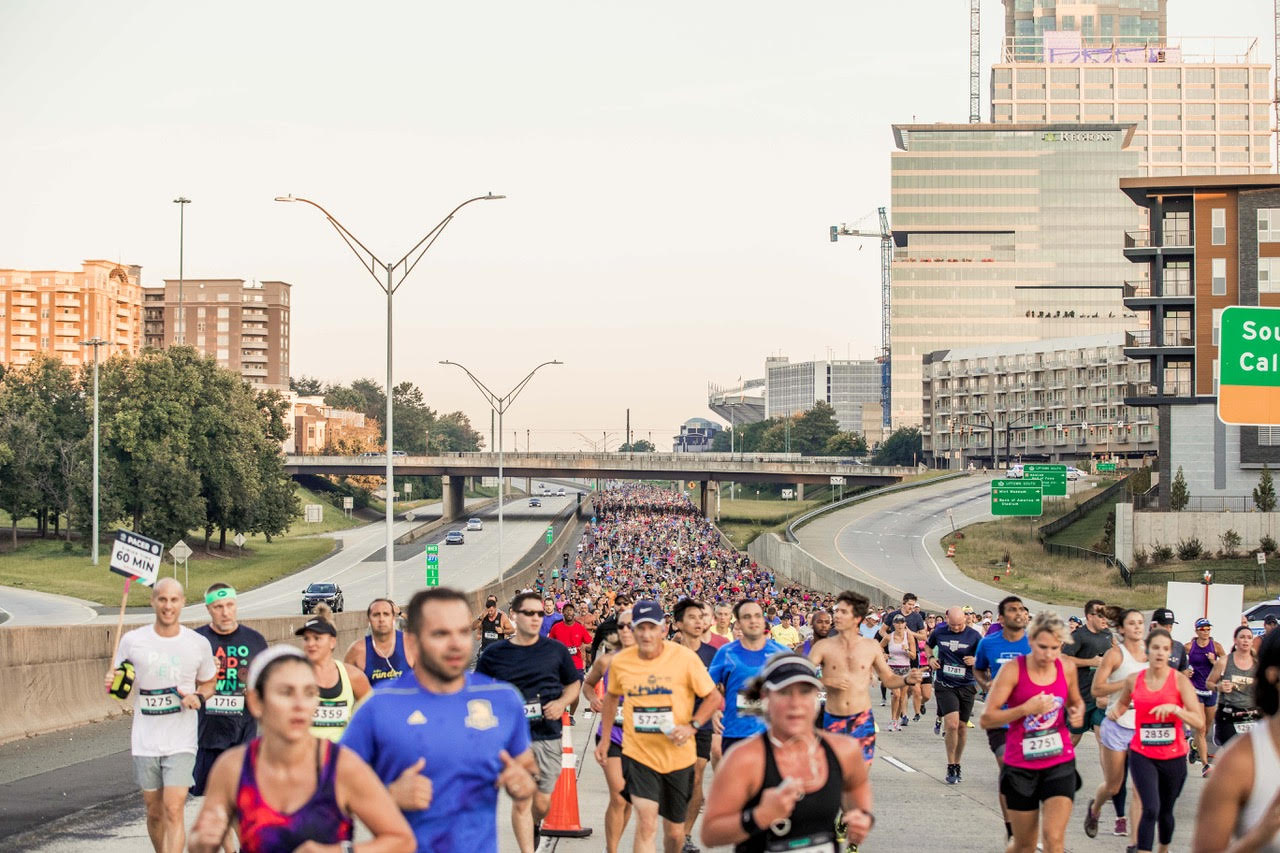 Register now

for North Carolina's largest 10K before the price increases Friday, 1/31!

BONUS: Your 2020 Around the Crown 10K registration comes with a custom medal, live bands at the expo, a reusable speed cup, and one local craft beer.
If you've ever thought twice about getting medical care because you knew it would hurt your wallet, then you've been in Linwood's shoes. Luckily, Common Wealth Charlotte was there to help Linwood, but not with financial assistance- with financial capability-building.
Read more here about how this local nonprofit provides education in order to find a long-term solution rather than covering a problem with a Band-Aid.
As we continue to shine our #SpotlightOnCLT on financial literacy this month, with the support of Amy and Brian France Foundation, we took a look at our local nonprofit partner WYTV7-Christian Broadcasters Network's three week college course at UNC Charlotte, "Financially Lit". Read about this program that is equipping college students and their families with tools to better understand and manage their future finances. here!
Grab your friends and family and DO GOOD. Here are some ideas:
Handy Woodworker
Nest boxes will be used for
NC Wildlife Federation
's Kids in Nature Day events and Great Outdoors University programs. Volunteers will use their own resources to create nest box kits that kids can easily assemble with screwdrivers and hammers. These will ideally be pre-drilled with all parts included.
Next occurrence:
Ongoing.
Life Skills Class Volunteer

(Outreach Center)
MiraVia's Outreach Program provides pregnant women and mothers with individual and group support to address issues that may be causing stress and create plans for a successful future. They need volunteers for: locating housing, money management, education planning, parenting preparation and more! Next occurrence: Ongoing.
Looking for something different?

Search hundreds of volunteer opportunities

and find the right fit for you!
Visit

Give Shop

®

to buy the items nonprofits need most. Items are shipped directly to them and you'll know exactly where your money is going!

Now introducing, Wish List Wednesday, presented by Bank of America! Check out this week's featured item below.
Big Brothers Big Sisters' mission is to provide children facing adversity with strong and enduring, professionally supported one-to-one relationships that change their lives for the better, forever. They serve more than 1,400 youth in Mecklenburg, Cabarrus and York counties - help them stock up on much-needed office supplies! Shop now
Tar-State Transportation Alliance's focus is on multi-modal relationships and education on transportation alternatives such as: walking, bicycling, transit, scooters, skateboarding, wheelchairs, motorists and more. Help them stock up on safe biking supplies! Shop now
It could be a beer tasting, a 5K or a concert - search various ways to meet other neighbors, find your passion and DO GOOD!
January 27
PFLAG -

Workshop for Parents & Caregivers of LGBTQ Youth: Navigating Your Child's and Your Family's Journey
January 29
Silent Images -

Into the Light: Starting the Conversation on Mental Health
January 30
Davidson Village Network -

Advisory Committee Meeting

Justice Initiatives -

Documentary Screening "All Rise for the Good of Children"
January 31
Theatre Charlotte -

The Odd Couple
February 1
Loaves & Fishes -

Scouting for Food

UNC Charlotte Botanical Gardens -

Urban Roots Symposium

Jamie Kimble Foundation for Courage -

Teens for Courage Summit

Arts+ -

Family Portrait: A Parent + Child Class

Tar-State Transportation Alliance -

Balance Bike Ride
February 2
Elon Homes -

Super Bowl Sunday Golf Fiasco



Jamie Kimble Foundation for Courage focuses on and funds prevention, education, awareness & research initiatives with defined outcomes to try and stop partner violence before it begins. To raise awareness, they are providing a comprehensive educational curriculum to reinforce the development of healthy and respectful dating relationships and teach students how to be active bystanders.

Teens for Courage

will take place February 1 from 9am-3pm at Carowinds. This is a free event for high school students. Registration is required and will be open through January 29. Get your spot today!
Want to fill your calendar in advance? Check out

all events

coming up!
SHARE Charlotte

connects you to good! We offer simple ways for our neighbors, nonprofits and businesses to come together through good to support our local community.