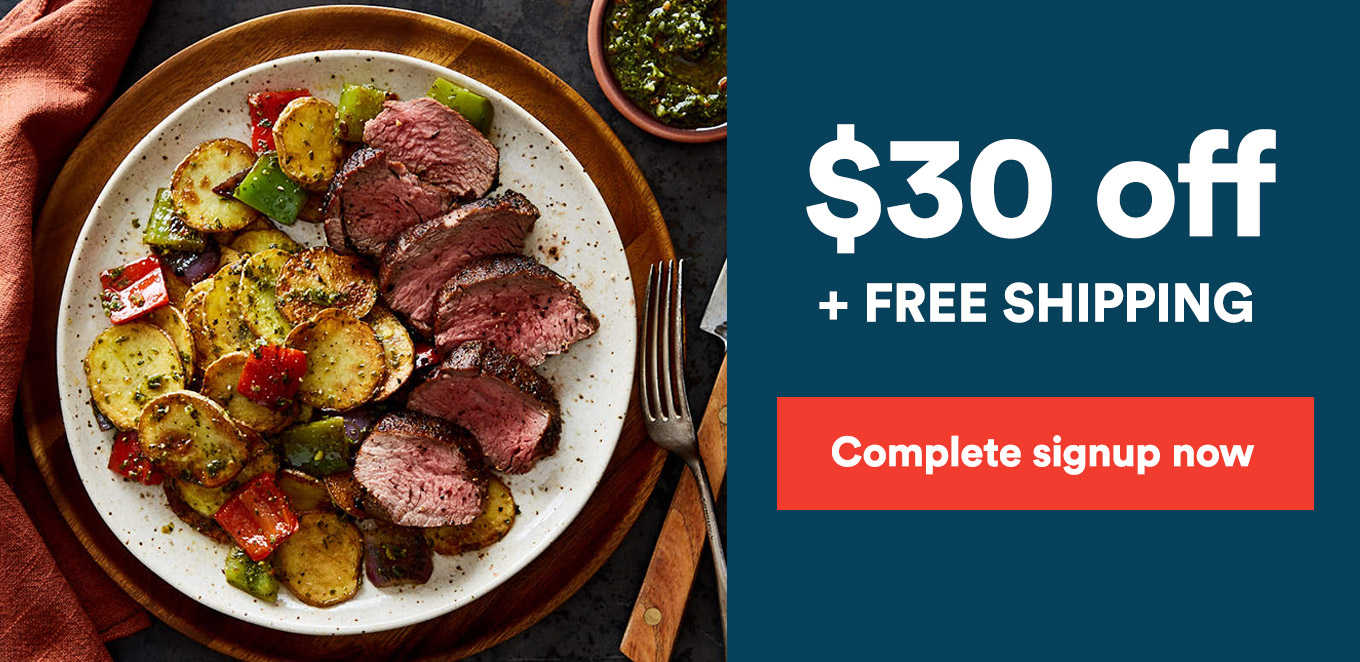 Hi , we noticed that you recently attempted to sign up for Gobble and we wanted to offer you a little treat to help you get started!
Finish signing up today and get $30 off your first delivery.
Sign up & get $30 off now
A message from our CEO
I'm Ooshma, and I created Gobble to help people like you cook delicious and nourishing dinners that are table ready in just 15 minutes.

Our team of sous chefs do the prep work, so you can spend more time with the people you love - and less time chopping ingredients and washing dishes! It's easy, and it's a life saver for busy households. We call it: Cooking up happiness.
Sign up & get $30 off now
Fast & delicous meals you'll love
Each week we have a new delicious menu of gourmet, chef-designed meals for you to choose from. Here are some of our fan favorites!
Best seller

Blackened Top Sirloin Steaks with Mashed Potatoes & Baby Carrots

600 cal or less

Sumac-Seasoned Salmon with Tabbouleh & Green Beans
Hall of fame

Grilled Lemon Pepper Chicken Drumsticks with Zucchini & Summer Tortellini Salad

Lightning fast

Szechuan Eggplant Stir-Fry with Jasmine Rice
Sign up & get $30 off now
What our customers are saying


This promotion is valid online only at www.gobble.com. To redeem, visit URL above, or enter code WELCOME30 at checkout. $30 discount is valid on new subscription accounts only and cannot be applied retroactively to previously placed orders. Only one account per household. Offer applies only to the first week of a subscription, and each subsequent delivery is billed at full price.
Copyright © 2019 Gobble Inc., All rights reserved.

You entered your email address at gobble.com

Gobble Inc.

Gobble Inc. | 637 Natoma Street | Unit 5 | San Francisco, CA 94103 | United States

Unsubscribe from this list

.