First things first, please click on this link to open your FREE report;

PAIN FREE! 41 Most Powerful Natural Ways To Ease Your Pain Fast

(Can't open the report? Make sure that you have the latest version of Adobe Reader on your computer - if not, you can download Adobe Reader here. Or email us here.)
Hello Alexander,

My name is Ray Collins and I'm the co-author of the report so I suppose it would be a good time to properly introduce myself.

Taking responsibility for your health, and discovering ways to lead a full and enjoyable life are the very least that you owe yourself but there is no need to lead a monk's life to achieve them.

Since 2005 I have been researching and writing a weekly newsletter which allows readers the chance to discover some of the amazing facts about natural remedies, healthy eating and how to deal with modern life without going ga-ga!

The Good Life Letter is an antidote to the authoritarian style of health news reporting in the mainstream, and the voice of sanity in the online world of mystics and gurus who want you to align your chakras and feast on fresh air with a hint of re-energised water to wash it down.

Every week you will discover how to peel back the layers of deception that daily newspapers propagate by rehashing big drug companies press releases and why there are real benefits in eating fresh and seasonal foods, taking natural supplements and finding out how to ward off common illnesses with the power of ancient wisdom and understanding.

Unlike many of the self-aggrandised health gurus on the internet though I want you to share my delight in the occasional take away, a convivial bottle of wine and consoling bar of chocolate when life gets a bit too much... just as long as we understand how to rebalance their effects the rest of the time.

That's what I want to share with you in the coming weeks.

Getting Started

Your first issue of The Good Life Letter will be arriving in your inbox soon, so please keep your eyes peeled for it, and feel free to tell me what you think.

After this, you'll receive The Good Life Letter on a regular basis - which will provide valuable insights and golden nuggets of health information that will help you make fully-informed choices about your own health.

Just one final thing that you should understand – I would never use your details to allow anyone to send you unsolicited and unwanted rubbish. As I said before I am a realist and understand how annoying an inbox full of Viagra offers, African princes wanting to share a king's ransom with you or an offer of a new nubile friend can be...

...they'll be none of that on my watch!

Yours, as always,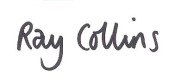 The Good Life Letter

P.S. In the meantime, I recommend that you add my email address... ray@mail.goodlifeletter.com, to your email address book or 'safe sender' list so that you don't ever miss out on receiving the Good Life Letter.

If you are a Googlemail or Gmail user, please ensure that you highlight this email and drag it into your 'Primary' email tab. This will tell Google that The Good Life Letter is important to you and that it's NOT spam.
You are receiving this email because you signed up to our newsletter, if you would like to unsubscribe then

please click here.



I hate spam as much as you and take your privacy very seriously; your email address will never be passed onto anyone else. If you have any queries or would like to contact our customer services

please click here.



The Good Life Letter is full of tips and ideas on how to keep well and live naturally, most of the things we talk about can be bought through our shop, please click here to visit, you can shop with complete confidence as any purchases are covered by a minimum 35 day, no quibble, money back guarantee.

Please do not reply to this email as it is part of an automated system and won't reach me.

If you want to email me with any comments, insights, complaints, requests or just to gossip please do; to ray@goodlifeletter.co.uk . However, please note that I receive hundreds of emails each week and I will try to reply to each one, so I cannot always send an immediate response. Occasionally I will send you promotional emails, which will contain an opportunity to purchase from us or other companies. By subscribing you are consenting to receive these promotions. However please remember that I never pass your email address onto any other companies.

For our full Terms & Conditions

please click here.



DISCLAIMER: Always consult your doctor before trying any medication, Ray Collins is not a doctor or medical expert and the content of the Good Life Letter should not be viewed as health-care diagnosis, treatment regimen or any other prescribed health-care instruction. Ray cannot offer individual one-to-one advice, should you have any health concerns please visit your doctor or a registered pharmacist. These newsletters are provided as general information only and no actions should be taken based solely on the contents of them. The author's opinions are believed to be accurate and sound at the time of publication, based on the best judgment available to him. Readers who fail to consult with appropriate health authorities assume the risk of any injuries. The publisher is not responsible for errors or omissions.

Registered Office: 24 High Street, Banstead, Surrey, SM7 2LJ, Partnership number OC366393 © Salus Trading LLP
Unsubscribe