Dear Mr. Williams,
Many thanks for your email in interest in our yachts.
Please find attached a presentation of our 2016 model Pershing 74.
May I ask for which date you would like to charter the boat to check the availability.
We would be glad to welcome you on board.
Please don?t hesitate to contact us at any time if you have any further wishes or questions.
With kind regards from Ibiza,
Jutta Rasch
PA to General Manager
M +34 637 029 054
jutta.rasch@7pines.com
7Pines Kempinski Ibiza ? Calle Puig Delf?n s/n ? 07830 Sant josep de sa Talaia ? Spain
A member of Global Hotel Alliance ? discoveryloyalty.com
A member of The Leading Hotels of the World
A member of Fine Hotels & Resorts
De conformidad con lo dispuesto en la normativa vigente sobre protecci?n de datos personales y en el Reglamento (UE) 2016/679 de 27 de abril de 2016 (GDPR),
sus datos personales y direcci?n de correo electr?nico, ser?n tratados bajo la responsabilidad de 7 PINES RESORT IBIZA S.L.U. Finalidad: env?o de comunicaciones
sobre nuestros productos y servicios. Conservaci?n: mientras exista un inter?s mutuo para ello, en funci?n de los plazos legales aplicables. Legitimaci?n: consenti-
-miento del interesado o ejecuci?n de un contrato. Destinatarios: los datos no ser?n comunicados a terceros, salvo obligaci?n legal. Le informamos que puede
ejercer los derechos de acceso, rectificaci?n y supresi?n de sus datos, as? como los de limitaci?n, portabilidad y oposici?n a su tratamiento, mediante notificaci?n
escrita, a la direcci?n Calle Puig Delf?n s/n, Sant Josep de sa Talaia, 07830 Ibiza, Illes Balears o enviando un mensaje al correo electr?nico info@7pines.com. M?s
informaci?n en www.7pines-ibiza.com considera que el tratamiento no se ajusta a la normativa vigente, podr? presentar una reclamaci?n ante la autoridad de
control en agpd.es.

AVISO LEGAL: Este mensaje y sus archivos adjuntos van dirigidos exclusivamente a su destinatario, pudiendo contener informaci?n confidencial sometida a secreto
profesional. No est? permitida su comunicaci?n, reproducci?n o distribuci?n sin la autorizaci?n expresa de 7 PINES RESORT IBIZA S.L.U. Si usted no es el destinatario
final, por favor elim?nelo e inf?rmenos por esta v?a
From: yachting@7pines.com <yachting@7pines.com>
Sent: Dienstag, 23. Juni 2020 20:03
To: Yachting, 7Pines <Yachting@7Pines.onmicrosoft.com>
Subject: 7Pines Kempinski Yachting Services - New Contact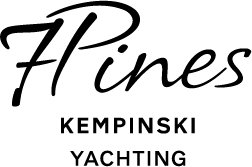 7Pines Kempinski Yachting Services - New Contact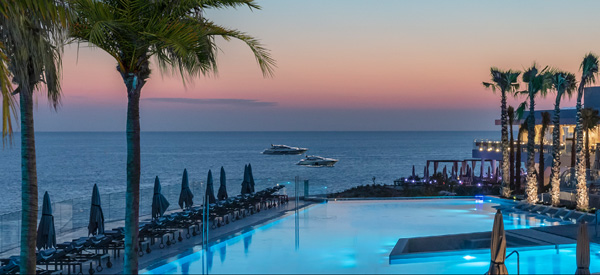 The following request has been sent:
Your name.
Christopher Williams


Your Email address.
@


Your telephone number.
07914900547


Your street.
Jon


Your city.
90275 London


Your message.
Jon


I want to charter a yacht.
Yacht
Pershing 74

Estimated price: 0 EUR






7Pines Kempinski Ibiza
Calle Puig Delfin s/n
E - 07830 Sant Josep de sa Talaia

Telephone: +34 (0) 971 195 200
Fax: +34 (0)971 195 222
E-Mail: info@7pines.com
Commercial register: Registro Mercantil de Palma de Mallorca, Documento 1/2015/8.568,0, Asiento: 228/6320, Fecha: 03/07/2015, Tomo 2620, Libro: 0, Folio:107, Hoja: PM-76723, Inscrip.: 1
Tax ID: B57918914

www.7pines-ibiza.com

7PINES. INFINITY AT YOUR SERVICE
---
Notes on data protection: We take data protection according to EU-DSGVO seriously and do not share your data with third parties. This form sends and validates your entered data via SSL. Subsequently, you and the responsible clerk will receive a copy of your request via e-mail. Further information on the collection, storage and protection of your data can be found in our privacy policy.
---
The enclosed Logo may exclusively be deployed for the singular and definite purpose. All printed matters, internet pages or other photo media as well as other articles which the Logo will be appointed in or onto, were to be approved by the company 12.18. Investment Management GmbH.

This e-mail may contain confidential and/or privileged information. If you are not the intended recipient (or have received this e-mail in error) please notify the sender immediately and destroy this e-mail. Any unauthorised copy and forwarding of this mail is prohibited.