Start Searching Today!
Type a URL to search registration information about any website
Abelisk Software Sign Up Information
Email Address
Email
Your Name
First Name, Last Name
Your Address
City, Country
Phone Number
Phone
Post-Registration Data
We are still gathering data about this website
Validation
This site did not show evidence of storing passwords in plaintext. This site does allow secured connections (https) This site did show a clear way to unsubscribe from their emails This site does verify your email address.
Membership Emails
Below is a sample of the emails you can expect to receive when signed up to Abelisk Software.
Discover what your new account gives you...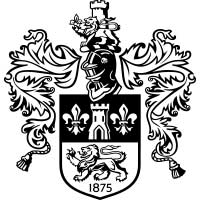 Dear Christopher
Thank you for registering with us and welcome to the world of Liberty online - your username is the email address that you registered with.

Now that you've created an account you can

view and track your orders

, earn Liberty Loyalty points on purchases, build a wishlist and do lots more besides.

If you have signed up to our newsletters, you'll also be the first to hear about new product arrivals, exclusive launches, special offers and so much more! And if you havenít, why not take a moment to

sign-up now?

You can unsubscribe at any time and we promise not to email you too frequently or share your details with anyone.

We hope you enjoy your experience shopping online with us.

Follow Liberty London

Click & Collect

Free UK Returns

Next Day Delivery
You have received this email from

libertylondon.com




'Liberty Retail Limited' is registered in England and Wales.
Registered Company Number: 42342.
Vat No: GB 788 6688 37
Registered Address: Liberty Retail Limited, Regent Street, London W1B 5AH.
Please let us know your message.
Data Name
Data Type
Options
Please let us know your message.
Text Box
First name
Text Box
Last name
Text Box
Email
Text Box
Phone
Text Box
City
Text Box
Country
Text Box
Gender
Text Box
dropdown
Mr.
dropdown
Mr.
Comments about abelisksoftware