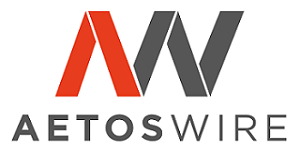 Dear Jon,
Thank you for registering with AETOS Wire. Your account approval is in under process. We will let you know once your account is activated .
We will contact you if we require any further information
Thanking you
Newsroom TEAM
AETOS Wire – the news distribution arm of NSG
NSG | News Services Group Middle East
Exclusive Representative of Business Wire in the MENA Region

Dubai Media City Bldg#1 – Offices 302 - 311 - 313
P.O.Box: 502726, Dubai Media City, UAE
Tel : +971 4 452 5111
Fax : +971 4 425 7776






www.nsg-me.net / www.aetoswire.com / www.businesswire.com
Disclaimer: The Content of this e-mail together with any attachments, statements and opinions expressed herein contains information that may be private and confidential, are intended for the named recipient/s of the mail only. If you have received this message in error, please notify NSG by e-mail on info@nsg-me.net or by phone on +971 4 452 5111 immediately and delete the message without making any copies. Thank you.