Start Searching Today!
Type a URL to search registration information about any website
analyticowl Sign Up Information
Email Address
Email
Your Name
Full Name
Post-Registration Data
We are still gathering data about this website
Validation
This site did not show evidence of storing passwords in plaintext. This site does allow secured connections (https) This site did show a clear way to unsubscribe from their emails This site does verify your email address.
Membership Emails
Below is a sample of the emails you can expect to receive when signed up to analyticowl.
Hi, Samuel,
Thanks for your interest in AnalyticOwl. Can I ask for some detail on your media company and is the Jon you mentioned someone we should follow up with?
Thanks,
Rick
On Wed, Dec 18, 2019 at 6:17 PM Samuel Rodriguez <
signup@analyticowl.com
> wrote:
From: Samuel Rodriguez <

@

>
Subject: AnalyticOwl Sign Up Form Submission

Phone: 07984877550
Business Type: Media Company
Other Business Type Details: Jon

Advertiser and Agency Choices:
Radio:
TV:
Other: Jon

Additional Info:
Jon

--
This e-mail was sent from the signup form (4380) on AnalyticOwl (

https://www.analyticowl.com

)


--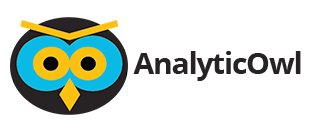 Rick Kestenbaum
General Manager
917-808-4269
www.analyticowl.com

Do you currently advertise with any of the following? Radio
Data Name
Data Type
Options
Phone
Text Box
Name (full)
Text Box
Email
Text Box
tel
dropdown
Advertiser
checklist
Do you currently advertise with any of the following? Radio
checklist
IHeart
checklist
CBS
checklist
Entercom
checklist
Townsquare
checklist
Beasley
checklist
Univision TV
checklist
Sinclair
checklist
Comcast
checklist
Spectrum/Charter
Comments about analyticowl