WE NEED YOUR HELP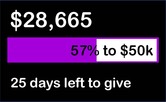 Every dollar makes a difference.
No gift is too large or too small.
GIVE $500+ and get a curated gift box from our favorite Japantown and Chinatown small businesses
LEARN HOW TO DONATE AND SUPPORT
ONLY TWO CONVERSATIONS LEFT

Due to demand and the importance of the topics being discussed, we are opening up our CENTERPIECE CONVERSATIONS to the public so they can be accessed by all. Our events are now FREE to attend with a suggested donation.
Help us spread the word by sharing this email with your friends and family!
CONVERSATION I: WHEN SHELTER IN PLACE IS NO SHELTER
Thank you to everyone who attended our first ever Centerpiece Conversation last Wednesday!
We had close to 100 viewers on our event page and on Facebook Live, raising awareness of the increasing prevalence of personal violence during COVID and sharing important resources for those experiencing personal violence. If you missed it, visit our event page to

watch the recording

.
CONVERSATION II: A BIG PRICE TO PAY
This week we dive into another timely and important issue affecting our community: the cost of coronavirus on our local ethnic small businesses.

Join us at 6pm PT on 12/9 to watch live and ask questions of our panelists.
CONVERSATION III: A SHARED HISTORY OF STRUGGLE
If you have not already donated to our campaign and you can, please donate now! Your donation will help us provide much-needed legal and social services to our most vulnerable community members.
-> Watch A BIG PRICE TO PAY live and ask the panelists your questions

UPCOMING CENTERPIECE CONVERSATIONS
---
DECEMBER 9, 6PM PT
A Big Price to Pay
A look at the true cost of coronavirus on our ethnic communities with:
Allan Low, Partner,

Perkins Coie

Ryan Kimura, Small Business Owner,

Pika Pika

Cally Wong, Executive Director,

API Council

Diane Matsuda, Staff Attorney,

API Legal Outreach

(Moderator)
When it comes to the impact of Covid on our local businesses, our Asian ethnic neighborhoods have been hit harder than most. We take a close look at the impact shutdowns have had on Chinatown, Japantown, Little Saigon, SoMA, and beyond.
Add to Gcal
|
Add to iCal or Outlook
---
DECEMBER 16, 6PM PT
A Shared History of Struggle
A dissection of the fights for African American and Asian American rights by:
James Bell, Founder and President,

W. Hayward Burns Institute

Dean Ito Taylor, Executive Director,

API Legal Outreach
In a year when George Floyd and Breonna Taylor''s deaths forced Americans to re-examine their relationships to BIPOC communities, we take a close look at the convergence and divergence and past and present of the African American and Asian American struggles for civil rights.
Add to Gcal
|
Add to iCal or Outlook
---
Click here to donate and visit our campaign Rebuilding the Dream