Discover our plans for a brand-new outdoor performance space and bar. Will you help us make it happen?
Introducing... Arcola Outside
A new outdoor performance space.
A new fully-stocked open-air bar.
A new creative hub in the heart of Dalston.
Everything you love about Arcola - now outside.
We have missed you
When we closed the building in March, we lost almost all of our income. It has been the most challenging few months in our 20-year history, but the support we received from our community has been amazing. Thank you so much.
Earlier this month, we received the news that our application to the Culture Recovery Fund has been successful. This funding was a vital step towards delivering our plans for safely welcoming audiences back to Arcola, and we are so grateful to Arts Council England and DCMS for their support.
Today we''re excited to be able to share those plans with you.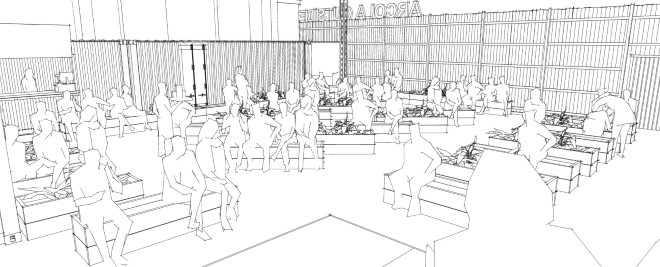 Reimagining Arcola
Just 30 seconds'' walk from the main Arcola Theatre building, Arcola Outside has been designed to:
Reimagine Arcola Theatre and Bar, so that both can restart and survive
Significantly reduce Covid risk, with the full airflow benefits of an outdoor environment and flexible socially-distanced seating
Operate all year round, with a giant roof offering protection from the weather
Enable new art, to support artists and audiences through this time, and employ arts workers, 70% of whom are freelance
Uphold Arcola's commitment to sustainability, with significant use of reclaimed and recycled materials
Designed by multi-award-winning international stage designer Jon Bausor and built by a team of freelance theatre and live events technicians, Arcola Outside is our new backyard.
Arcola Outside will be the central hub for Today I'm Wiser, our festival of outdoor performance planned for 2021, inspired by the present and fuelled by a collective desire for change. We''ll be announcing more about that very soon.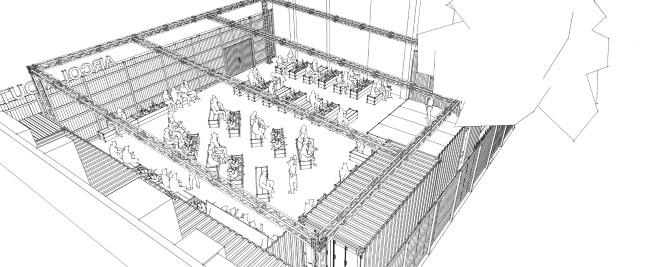 Will you help us make it happen?
Covid-19 has had a devastating impact on Arcola Theatre and the whole of the arts ecology. But we''ve got a plan to ensure Arcola survives:
Create Arcola Outside, our new outdoor artistic hub and community space
Restart shows, including a Hackney-wide festival in 2021 to provide opportunities for the freelance artists and workers who are vital to our industry
Prepare to reopen our main building safely, working with scientists from leading universities
Arcola Theatre is a registered charity, and any donation - large or small - will ensure that our theatre stays thriving.
Will you help us today with a one-off donation or sign up to be a regular supporter?




A note on our postponed 2020 productions
We still plan to stage all of the productions in our 20th anniversary season, and will be in touch as soon as we are able to offer rescheduled dates for productions. For more information, visit our information for ticket holders page ?
Thank you for your patience while our Box Office remains closed and our staffing capacity is reduced.
We can''t wait to welcome you back to Arcola very soon.
With thanks from
All of us at Arcola Theatre
Arcola Theatre 24 Ashwin Street Dalston,
London E8 3DL
Box Office: 020 7503 1646
Proudly in association with Arcola Energy