July 17, 2020

View in browser
The Abstract
>

By Stephanie DiCapua Getman, Arnold Ventures
As our Co-Founder John Arnold explained this week in an extensive Twitter thread, the decline of commercial journalism is a detriment to our democracy, resulting in fewer journalists to hold important governmental institutions to account and serve as watchdogs for the public good — as well as keep voters informed and engaged. McClatchy this week became the latest in a string of distressed media companies scooped up by a hedge fund, resulting in investment firms (and their usual cost-cutting measures) owning nearly 45 percent of daily circulation.
John argues that philanthropy has a necessary part to play in protecting the watchdog role of local newsrooms. Arnold Ventures funds a number of nonprofit and newsgathering organizations, investing in state capitol policy coverage, investigative journalism, and many single-subject websites. As my journalism friends know, this need has existed for a long time. (The threat and reality of layoffs is an ever-present part of life in the business. I have been witness to several devastating rounds.) Between 2008 and 2019, newsroom employment dropped by 23 percent — and that was pre-pandemic. The economic fallout from the coronavirus has led to layoffs, furloughs, and closures across the country. (Poynter has a running list.) A majority of Americans say the spread of made-up news and information is causing significant harm to the nation, eroding our confidence in our government and each other.
John argues that journalism grantmaking needs to quadruple in the next 10 years, with a focus on local newsrooms. "As philanthropists consider grants in response to Covid, it's important to remember that local journalism has been severely impacted. The societal benefits it confers are at risk, and likely can only persist as a strong watchdog with philanthropic support."
Oh, one more thing: Subscribe to your local newspaper.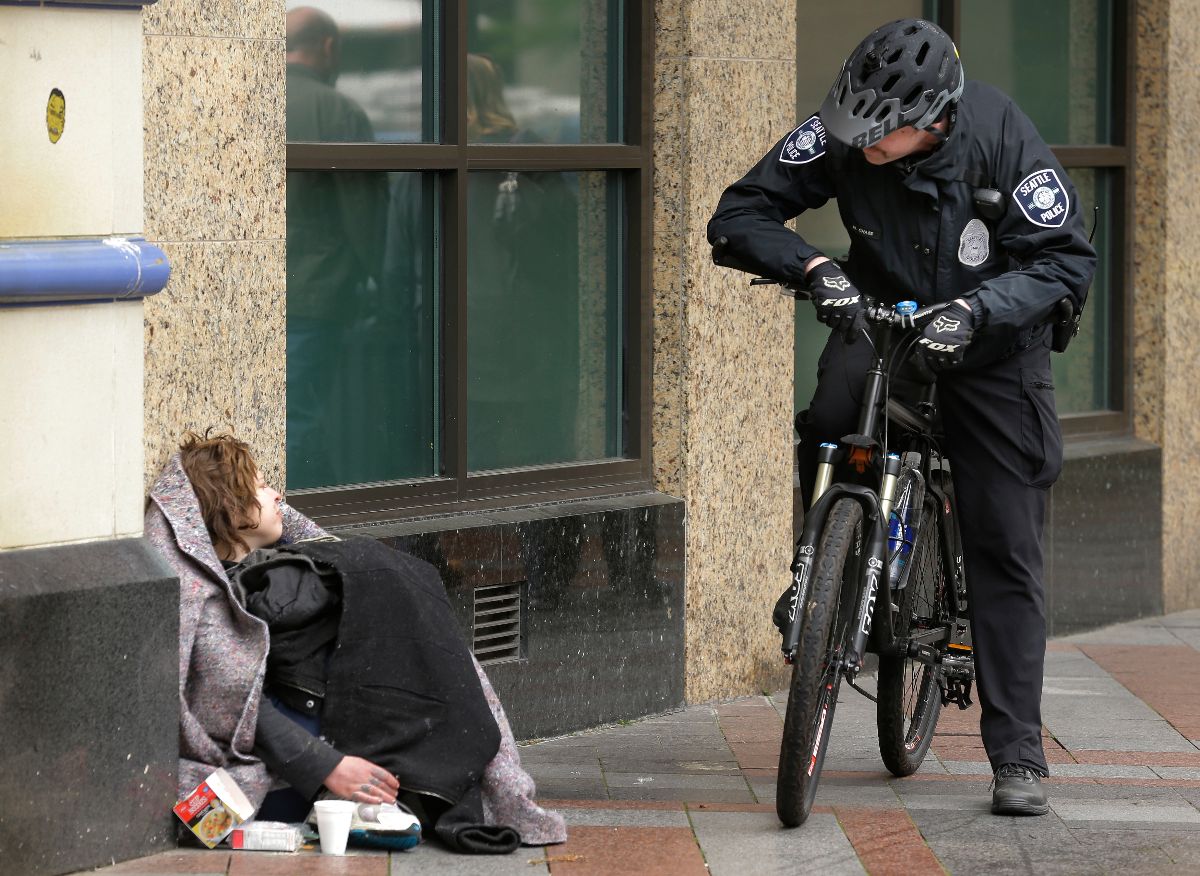 The national movement to reform law enforcement, sparked by the police killings of George Floyd, Breonna Taylor, and so many others, has highlighted America's over-reliance on police to handle all manner of civil disturbances and minor lawbreaking — as well as mental health crises. The energy behind this activism may be new, but the core idea isn't. Arnold Ventures has been funding research on alternatives to arrest for years and now, more than ever, that research should guide public policy.
The problem: Law enforcement routinely serves as the primary response to those experiencing crises, but more people are coalescing around the idea that armed officers often are not the responders best-equipped to deal with these vulnerable populations — and jail isn't the best place for people with mental illness or substance use disorder. Some startling facts:
How we got here: Until the 1970s, many people would have received treatment at state-run psychiatric hospitals, but poor conditions led to a deinstitutionalization movement that closed many such facilities — without securing funding for alternative forms of treatment. As a result, America's jails and prisons have become de facto mental health facilities.
What's next: Cities and counties around the country are experimenting with ways to divert vulnerable populations away from the criminal justice system, promising approaches that advocates say can be scaled up. And the momentum is clearly there. "We do recognize that in some ways a moment has found us," says Walter Katz, AV's Vice President of Criminal Justice.
Read the story >
Related: Vox takes an in-depth look at the emerging dialogue around defunding non-criminal police services.
Related: Harris County is ahead of the curve with a new telehealth program that pairs mental health experts with law enforcement to help deescalate mental health calls and keep people out of jails.
Related: Addressing chronic homelessness through policing isn't working. Housing first strategies are a better way.
A Prescription for Affordable Drugs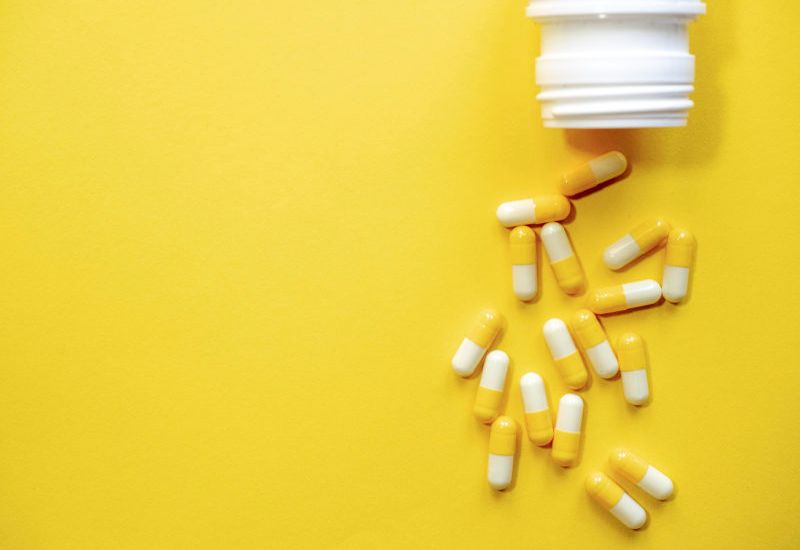 By Rhiannon Collette, Communications Manager
Picture this: You have heartburn. Your doctor prescribes you Vimovo, a relatively new drug that carries a list price of $2,061 for a 60-day supply. (For context, that's more than the average American's monthly mortgage).
But when you go to pick up your meds, the pharmacist lets you in on a secret: You could get the same treatment at a fraction of the price. Vimovo, after all, is little more than a combo of a 40-year-old drug called omeprazole and a run-of-the-mill over-the-counter painkiller called naproxen, commonly known as Aleve. The cost of these two components of Vimovo? Less than $30 for the same two-month supply. (For context, that's a month's worth of Starbucks iced coffees — OK fine, a week's worth.)
Right now, this can't happen. Federal law currently prohibits pharmacists from substituting expensive brand name drugs prescribed by doctors with cheaper generic versions that are just as safe and effective, unless those drugs are "therapeutically identical" — having the same active ingredients, dosage, formulation, etc. But giving pharmacists greater latitude to substitute less expensive but still effective drugs would not only save patients money at the pharmacy counter, it could also lower U.S. drug spending overall, according to a new analysis by researchers at Harvard's Program on Regulation, Therapeutics, and Law (PORTAL).

Read the story >
The Road to Fiscal Recovery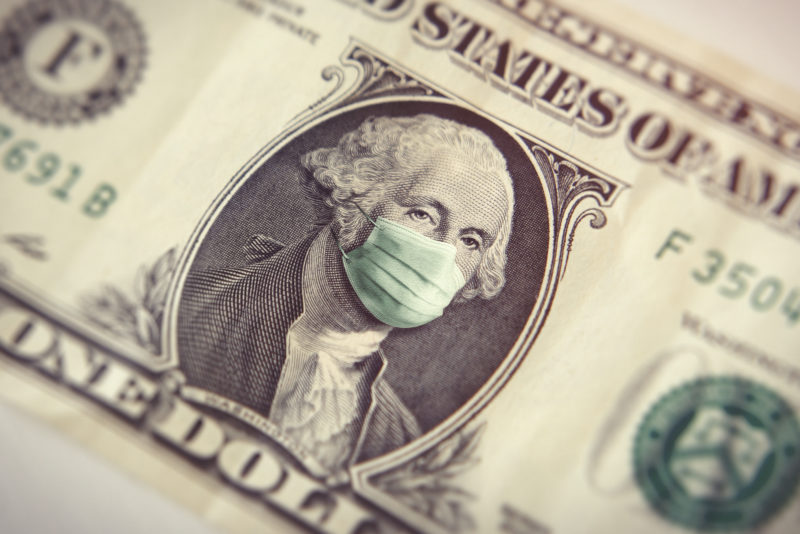 Public finance systems, the interstitial tissue keeping the body politic intact, are coming apart at the seams. Shutdowns and fear of the pandemic have pushed consumer spending down, and businesses are shutting down or laying off workers. This means a steep decline in government revenues at a time when the need for spending on unemployment, education, and health care is rising.
Our grantees have pivoted in response to the dual health and economic crises, and their work offers a snapshot of what we've learned so far. They've assessed policy responses to the crises and provided insight into what should be done to ensure better fiscal sustainability in the future. (Spoiler alert: We need at least one economic relief package focused on state and local governments to ensure cities and states can manage these important services.)
Read the story >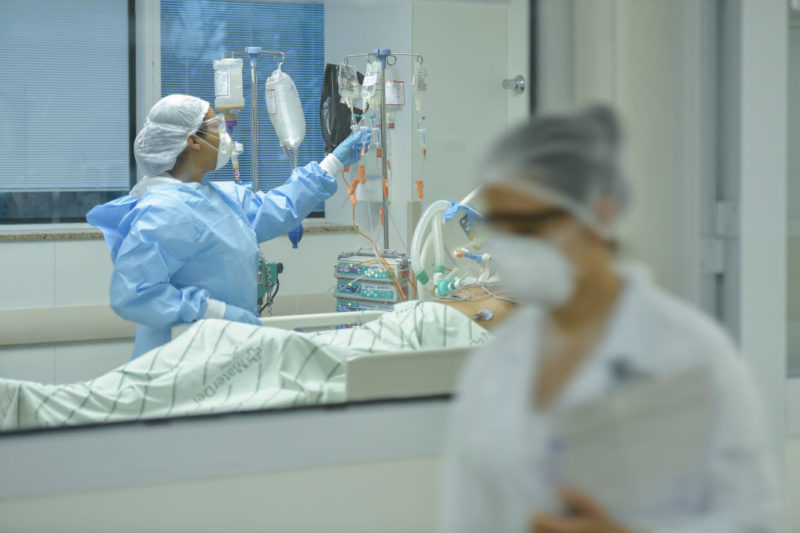 By Rhiannon Collette, Communications Manager
Health care has become more consolidated in recent years — which has resulted in more expensive care. But states can exert greater authority to constrain the type of anticompetitive mergers and acquisitions that have led to rising health care costs, writes AV's Alexandra Spratt, Health Care Manager.
Spratt's analysis comes on the heels of a new report from researchers with the Source on Healthcare Price & Competition, a project of the University of California Hastings College of Law. It outlines five policy recommendations for states to strengthen antitrust oversight.
This work has taken on new urgency: The COVID-19 pandemic has strained the finances of some health care providers — most notably small, independent doctors and hospitals — making them likely targets for acquisitions post-pandemic. "States can play a role in ensuring larger, well-off health systems don't take advantage of the crisis to further increase their market power," Spratt writes.
Read the story >
Related: When not-for-profit hospitals become "money-making machines," U.S. families, employers, and taxpayers are the ones who suffer, writes Washington Monthly.
| | |
| --- | --- |
| . | Sutter Health, accused of antitrust behavior, claimed it needed more time to pay its $500+ million settlement. But like other massive health systems, Sutter got big sums of government bailout money, and the state judge wasn't persuaded, reports the New York Times. |
| | |
| --- | --- |
| . | The Hill highlighting the importance of #CleanSlate policies as the country grapples with record unemployment. "A criminal conviction should not be a lifetime sentence to poverty." |
| | |
| --- | --- |
| . | Ever heard of a MOOG? (It makes music!) The Tax Policy Center has built a "sort-of tax Moog" with the potential to show how policy reforms could affect households at all income levels, while protecting taxpayer privacy. |
| | |
| --- | --- |
| . | Programs we've supported, such as Per Scholas and Project Quest, are called out in this New York Times piece on how significant investment in job training can upgrade the skills of American workers. |
| | |
| --- | --- |
| . | This Washington Post opinion piece urging prosecutors to check the racism in their own offices. "In courtrooms across the country, they use their largely unchecked power to destroy black lives every day." |
| | |
| --- | --- |
| . | The Marshall Project highlighting the Bureau of Prison's botched response to the coronavirus pandemic. |
| | |
| --- | --- |
| . | The Maine secretary of state rejecting a referendum initiative to stop the use of ranked-choice voting in presidential elections. |
| | |
| --- | --- |
| . | News that opioid overdoses are surging in Cook County, and Black residents account for a disproportionate number of those deaths, via ProPublica. |
.

And finally, a

data tool

exploring

COVID's impact on crime

in 26 major cities, a project led by

David Abrams

at the University of Pennsylvania Carey Law School.
A fascinating racial geography tour of the University of Texas at Austin campus.
Dr. Edmund T. Gordon, a Professor of African and African Diaspora Studies and Anthropology at UT, has been leading the campus tour since 2001, but
it's now available virtually
. As an alumna, I found it to be an eye-opening look at the ground I traversed daily — but didn't fully see — so many years ago. And it comes
amid debate
over the university's unofficial fight song, "Eyes of Texas," which student athletes have called on university officials to replace because of its racist origins.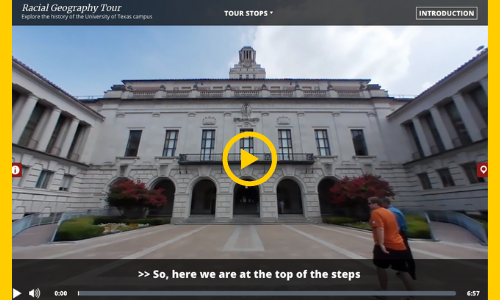 | | |
| --- | --- |
| . | A nursing home in England is passing the time on lockdown by recreating famous album covers — using its residents as fill-ins for everyone from Springsteen to Elvis to Taylor Swift. It's perfection. |
| | |
| --- | --- |
| . | Can't get out? You can at least get a new view with WindowSwap, a quarantine project from a Singapore-based couple that lets you "open a new window somewhere in the world." Gaze out at picturesque views of France, Turkey, India, and more. You can even submit your own view. |
| | |
| --- | --- |
| . | Illusion cakes have been making their way around the Internet again, and I don't know why it's so incredibly satisfying to watch a roll of toilet paper or a Croc sandal be cut effortlessly in half. TikTok has already responded. (For all you Texans, there are Whataburger and Willie Nelson versions.) |
| | |
| --- | --- |
| . | Are you old enough to remember the "Magic School Bus" series? (I am, and I read it to my own kids now.) Read this remembrance of author Joanna Cole, who has died at 75, and look forward to the live-action film adaptation in the works. |
| | |
| --- | --- |
| . | It's 2020. Why shouldn't a dog learn how to speak? |
The Criminal Justice and Evidence-Based Policy teams at Arnold Ventures are teaming up to learn more about what works in criminal justice reform in an ongoing request for proposals for randomized controlled trials (RCTs) that will test programs and practices. There is no deadline for submissions.

The Evidence-Based Policy team invites grant applications to conduct randomized controlled trials (RCTs) of social programs in any area of U.S. policy.

Details are here

.



View all RFPS here.
Have an evidence-based week,

- Stephanie
| | | |
| --- | --- | --- |
| | | Stephanie DiCapua Getman develops and executes Arnold Ventures' digital communications strategy with a focus on multimedia storytelling and audience engagement and oversees daily editorial operations and design. |
Were you sent this briefing by a friend?
Sign up here
to get the AV Newsletter.
Unsubscribe

??

|

??

Manage?Subscriptions

??

|

??

Privacy?Policy

??

|

??

Contact
You received this message because you signed up for Arnold Ventures' newsletter.

Copyright 2020 Arnold Ventures.
620 Eighth Avenue New York, NY 10018.