Start Searching Today!
Type a URL to search registration information about any website
At The Races Sign Up Information
Email Address
Email
Date of Birth
Password
Password, Confirm Password
Your Name
First Name, Last Name
Your Address
State
Post-Registration Data
We are still gathering data about this website
Validation
This site did not show evidence of storing passwords in plaintext. This site does allow secured connections (https) This site did show a clear way to unsubscribe from their emails This site does verify your email address.
Membership Emails
Below is a sample of the emails you can expect to receive when signed up to At The Races.
Tips, top offers and exclusive competition are on the way...

View Online

|

www.attheraces.com

| | |
| --- | --- |
| Take a look | |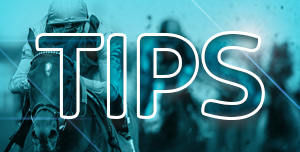 Expert tips
Unrivalled tips service
Get daily tips and analysis from our top tipster Hugh Taylor, big-race tipster Simon Rowlands and Irish racing expert Tony Keenan along with international previews and best bets for US and Hong Kong racing.



| | |
| --- | --- |
| Today''s tips | |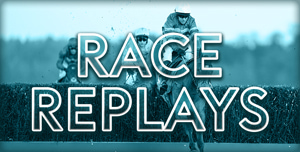 Race Replays
Watch for free
Watch the full replay or just the closing stages of a race for free on attheraces.com, minutes after the horses past the post from courses including Ascot, Bangor-On-Dee, Chester, Doncaster and Lingfield.



| | |
| --- | --- |
| Watch now | |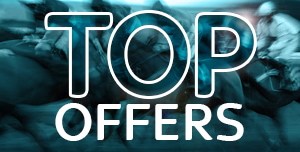 Top offers
Get free bets & bonuses
Not only can you get the best prices from our bookmaker partners, we''ve also collated all the best welcome offers from the biggest names in the bookmaker industry, so you know where to go for all the latest price boosts and trading offers.

| | |
| --- | --- |
| Take a look | |


At The Races Limited, Registered Office - Millbank Tower,

21-24 Millbank, London, SW1P 4QP

, Registered in England, Company Registration No. 3896585.

www.begambleaware.org


You are subscribed as @
To make sure you never miss our emails, please add atr@eml.attheraces.com to your email contacts now.
Tell us the types of email updates you want to receive from At The Races by visiting our Preference Center.
If you no longer wish to receive communications from us please UNSUBSCRIBE.
*Welcome offer: ATR Player first month for £1 T&Cs
Purchase an ATR Player subscription and get your first month for £1. The subscription price will increase to the regular price of £9.99 after your first month and will renew every month until cancelled. You may cancel your subscription at any time by giving no less than 30 days' written notice to us (by email to info@attheraces.com). Click here for full T&Cs.

I confirm I am 18 years of age or over*
I confirm I am 18 years of age or over*
Year 2002 2001 2000 1999 1998 1997 1996 1995 1994 1993 1992 1991 1990 1989 1988 1987 1986 1985 1984 1983 1982 1981 1980 1979 1978 1977 1976 1975 1974 1973 1972 1971 1970 1969 1968 1967 1966 1965 1964 1963 1962 1961 1960 1959 1958 1957 1956 1955 1954 1953 1952 1951 1950 1949 1948 1947 1946 1945 1944 1943 1942 1941 1940 1939 1938 1937 1936 1935 1934 1933 1932 1931
I accept the At The Races Terms & Conditions as laid out in the Privacy Policy.
I accept the At The Races Terms & Conditions as laid out in the Privacy Policy.
Please note, your details will be treated in accordance with the At The Races Privacy Policy. By registering and accepting the Privacy Policy you understand that we will contact you regarding your use of members' services and/or, if applicable, your At The Races' ATR Player account. Fancy free expert
Data Name
Data Type
Options
I confirm I am 18 years of age or over*
Text Box
First name
Text Box
Last name
Text Box
Password
Text Box
Email
Text Box
Date of birth
Text Box
Password (confirm)
Text Box
dropdown
Day
dropdown
Day
dropdown
Day
I confirm I am 18 years of age or over*
checklist
Year 2002 2001 2000 1999 1998 1997 1996 1995 1994 1993 1992 1991 1990 1989 1988 1987 1986 1985 1984 1983 1982 1981 1980 1979 1978 1977 1976 1975 1974 1973 1972 1971 1970 1969 1968 1967 1966 1965 1964 1963 1962 1961 1960 1959 1958 1957 1956 1955 1954 1953 1952 1951 1950 1949 1948 1947 1946 1945 1944 1943 1942 1941 1940 1939 1938 1937 1936 1935 1934 1933 1932 1931
I accept the At The Races Terms & Conditions as laid out in the Privacy Policy.
checklist
I accept the At The Races Terms & Conditions as laid out in the Privacy Policy.
checklist
Please note, your details will be treated in accordance with the At The Races Privacy Policy. By registering and accepting the Privacy Policy you understand that we will contact you regarding your use of members' services and/or, if applicable, your At The Races' ATR Player account. Fancy free expert
Comments about attheraces