View this newsletter in your browser.
The road to Season 4 of the animated WAKFU adventures depends on you.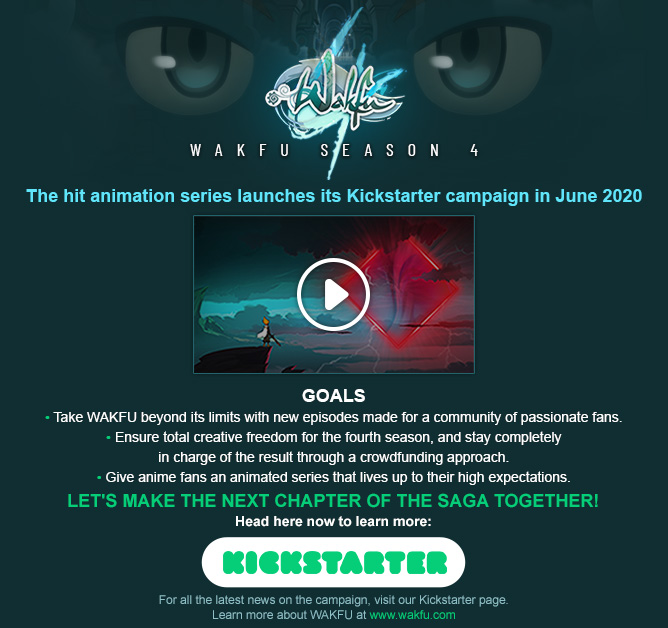 You have received this email because you are a registered subscriber either to the Animation Flash, VFXNewswire or AWN Spotlight email newsletter or a member of the AWN Career Center. Your readership support allows us to provide world-class content free of charge as well as alert you to products and services we feel may be of interest to you. If you no longer wish to receive these occasional announcements,

follow this link

or send a note to AWN, Inc., 13300 Victory Blvd., Suite 365, Van Nuys, CA 91401.