Start Searching Today!
Type a URL to search registration information about any website
BarclayJames Sign Up Information
Email Address
Email
Password
Password
Your Name
First Name, Last Name
Your Address
Home Address, City, State, Country, Postcode
Phone Number
Phone
Post-Registration Data
We are still gathering data about this website
Validation
This site did not show evidence of storing passwords in plaintext. This site does allow secured connections (https) This site did show a clear way to unsubscribe from their emails This site does verify your email address.
Membership Emails
Below is a sample of the emails you can expect to receive when signed up to BarclayJames.
Dear Joseph Scott (191 Langham Road),
Welcome to BarclayJames Ltd.

A new account has been setup for you at our on-line customer portal where you can view details of your invoices, contact details, place support requests etc. You can login to your client area using the details below.
Email Address: @
Password: wc(7VA66508E
To login, visit https://www.barclayjames.co.uk/customers/

Thank you for placing your business with us. We look forward to a long and rewarding working relationship with you.


BarclayJames Limited
http://www.barclayjames.co.uk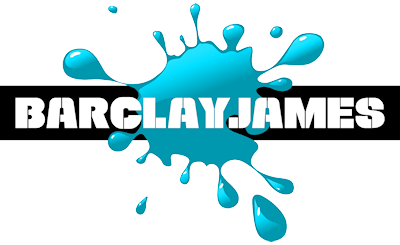 ---
The contents of this email maybe subject to legal privileges and are confidential to the individual or entity to whom they are addressed. This email may not be disclosed to or used by anyone other than the addressee(s). If received in error or think you may have done so, please notify the sender immediately then delete from your system. Should you wish to use email as a mode of communication, BarclayJames Limited are unable to guarantee the security of email content outside our own computer systems. This e-mail has been swept by Anti-Virus software, however, Computer viruses can be transmitted by e-mail which are beyond our control. Recipients should check this e-mail for the presence of viruses. BarclayJames Limited accept no liability whatsoever for any damage caused by viruses transmitted by this e-mail.

BarclayJames Limited
Registered Office: 4 Chester Court, High Street, Knowle, West Midlands, B93 0LL
Company Number: 08611422
Please enter the characters you see in the image below into the text box provided. This is required to prevent automated submissions.
Join our mailing list We would like to send you occasional news, information and special offers by email. To join our mailing list, simply tick the box below. You can unsubscribe at any time.
Data Name
Data Type
Options
Please enter the characters you see in the image below into the text box provided. This is required to prevent automated submissions.
Text Box
First name
Text Box
Last name
Text Box
Password
Text Box
Email
Text Box
Phone
Text Box
Home address
Text Box
City
Text Box
State
Text Box
Country
Text Box
Postcode
Text Box
tel
dropdown
Afghanistan
dropdown
Afghanistan
checklist
Join our mailing list We would like to send you occasional news, information and special offers by email. To join our mailing list, simply tick the box below. You can unsubscribe at any time.
checklist
Terms of Service
Comments about barclayjames