We help medical professionals enable better health outcomes and work more efficiently in an increasingly complex healthcare enterprise.

Meet with us virtually at Barco booth at ECR 2020. Make sure you''ve registered and logged in on the exhibition platform.


Don''t forget to subscribe at the Barco booth and attend at least one of upcoming webinars and get achance to win a Barco medical display*.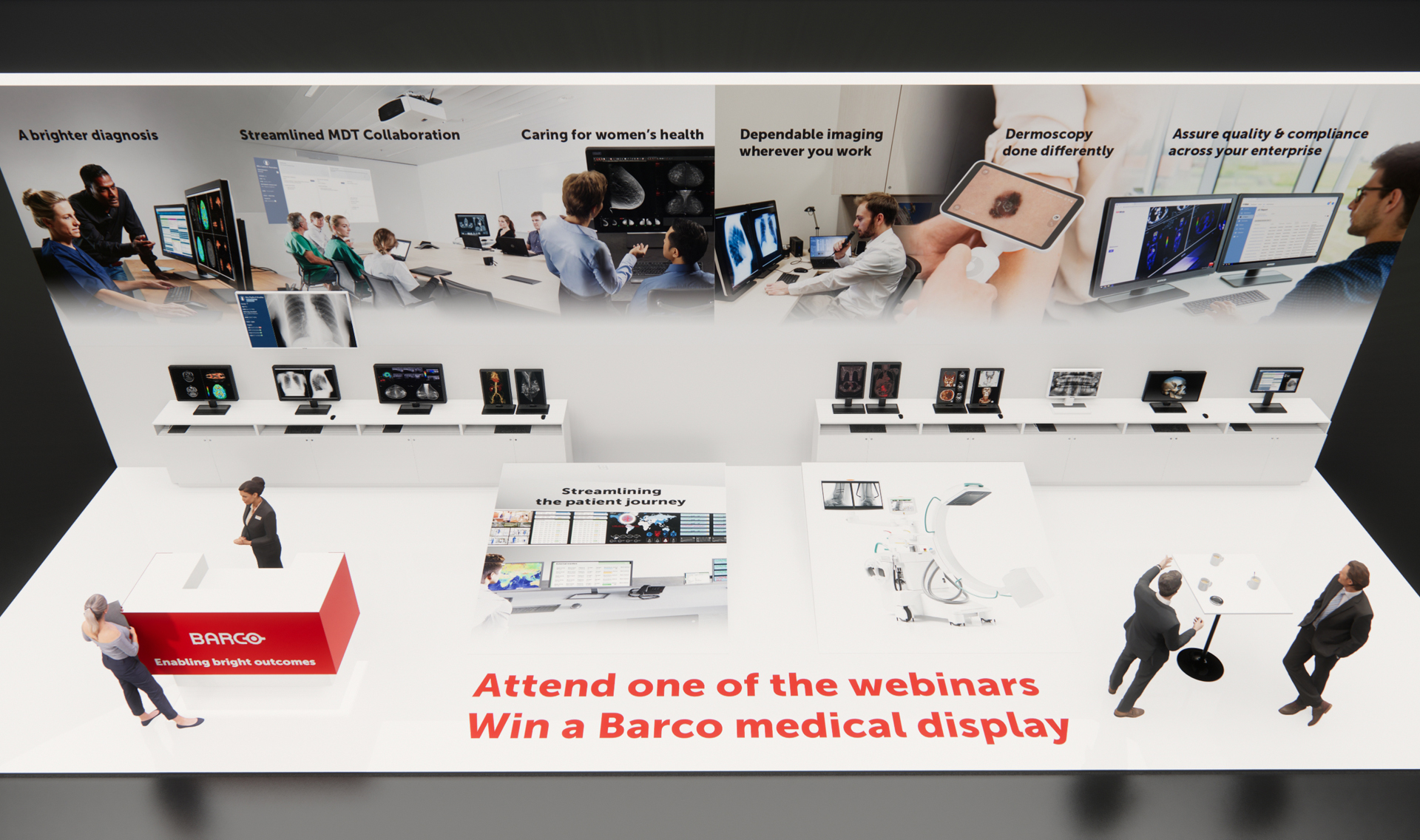 5 reasons to meet Barco at virtual ECR 2020:
A brighter diagnosis - meet new Coronis Fusion family
Optimal treatment outcomes - learn how to enhance clinical collaboration during Tumor Board or Multi-Disciplinary Team meetings
Dermoscopy done differently - get a demo of a revolutionary dermoscopy tool
Get more out of Barco Healthcare services - assure quality and compliance across your enterprise
A new perspective in natural 3D imaging - request a demo to experience 3D without glasses!