Latest News from BGA Members
You can find below also the most recent news from our member companies.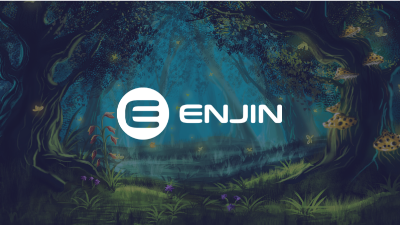 Enjin
Create, manage, and integrate next-generation blockchain assets.
Enjin recently launched a major update to the Enjin Wallet that enables users and blockchain gamers to take advantage of the power of the ERC-1155 token standard in their everyday transactions. With the update, users can now send and "melt" up to 100 distinct non-fungible and fungible ERC-1155 assets in a single transaction - saving time and up to 90% on gas fees.
Read the full announcement:

https://blog.enjin.io/enjin-wallet-experience-update/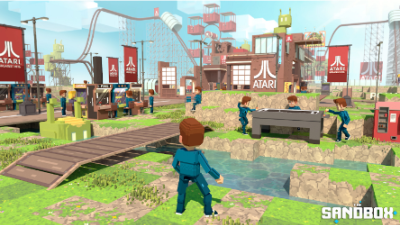 The Sandbox
The Sandbox is a virtual world where players can build, own and moneize their own voxel gaming experiences on the Ethereum Blockchain.
The Sandbox announced a partnership with gaming giant ATARI to feature a virtual theme park inside its Metaverse and create new voxelized versions of landmark gaming icons including Pong?, Asteroids?, Centipede?, and RollerCoaster Tycoon?. Read more:

https://bit.ly/2x5T13h



The Sandbox 3rd LAND Presale sold out in 5 hours generating 3,400 ETH/450,000 USD in Atari ? Theme Park Neighborhood. Read more:

https://bit.ly/3bDkmZI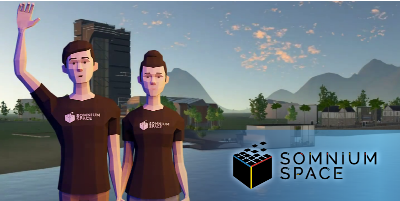 Somnium Space
W
e are a virtual reality platform built with NFTs and shaped entirely by players.
In the past weeks we were

clubbing

in the HEX club (which sold out it''s lifetime access NFT tickets),

jogging

in VR, saw the opening of

M?C?

and much more - all this is bringing us closer to a Ready Player One world that we are building inside Somnium Space. We would love, if you will also be a part of history in the making - join our

Discord

with an amazing community or

start building

right away.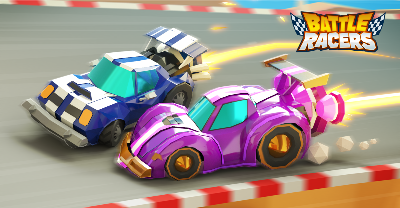 Altitude Games
Altitude Games is a leading mobile and blockchain game studio in Southeast Asia.
Register now for the Battle Racers Duel Cup Open! Win over 5 ETH worth of NFTs and cryptocurrency in total, including a portion of the proceeds from all Battle Racers transactions in OpenSea. Sponsored prizes include LAND from The Sandbox, Trophy NFTs from Neon District, US$300 worth of MATIC tokens from Matic Network, and more prizes from other sponsors still to come. More details here.

https://bit.ly/3cKq4ZL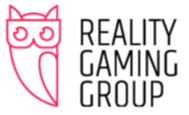 Reality Gaming Group
Extensive crypto game reviews and news.
Reality Gaming Group, publisher of mobile AR combat game Reality Clash, has hired Morgan Schofield as Head of Marketing as it embarks on a period of accelerated growth. Morgan joins as a data-driven marketer with a wealth of growth hacking experience, having previously worked agency-side running blockchain and ICO campaigns for many crypto-based companies, including a $40m fundraising project. At

Reality Gaming Group

, Morgan will lead marketing and growth strategy across the company's publishing and technical services operations, encompassing user acquisition for flagship mobile AR combat game Reality Clash, and the licensing of its technology platforms for use by third party developers.

MakerDAO
Digital currency that can be used by anyone, anytime, anywhere.
The Maker Foundation and Red Cross Argentina organized LaChamplay, a charitable initiative to raise funds to help victims of the coronavirus. Top athletes and artists from Latam played a FIFA20 tournament streamed on Twitch as people from around the world submitted donations in Dai. In other news, The Maker Foundation teamed up with Forgotten Artifacts where players could navigate with "DAInerys Vaultborn," a new Dai-branded NFT, a dragon of Kriptomat and a powerful creature in the Enjin multiverse. This worthy companion helps players navigate as they search for treasures and fight to protect their assets. Lastly, Maker successfully held and promoted a tournament as well as ladder activities in Axie Infinity with 1,500 Dai in rewards to bring stability to the blockchain games.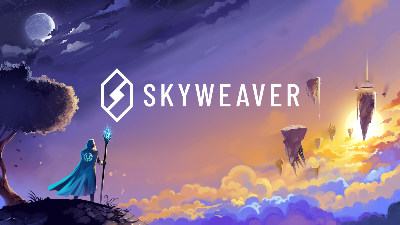 Horizon
SkyWeaver Private Beta evolves with Market Redesign and more Playtesters
SkyWeaver releases a market redesign in a big step towards giving players an intuitive and friendly marketplace where they can buy, sell and trade blockchain items. Read more about it here:

https://www.skyweaver.net/news/market-redesign-update.


SkyWeaver is a digital Trading Card Game in Private Beta. It currently has 20K play testers and 130K people on its mailing list.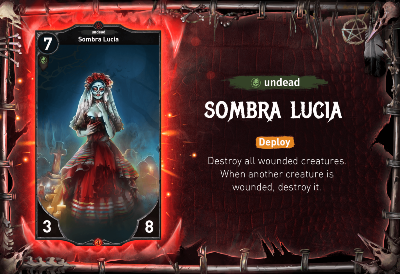 I
mmortal Games
American gothic card game where assets owned by users.
Yo mortals! Immortal Games is on final mile to release Alpha version of our Dark Country game as well as card opener at our website. There are several days left of unique packs in our pre-sale campaign and you can just subscribe and get some perks from time to time. Follow us at

https://darkcountry.io
Castle Crypto
Extensive crypto game reviews and news.
Catch Ryan from Castle Crypto speak at Virtual Blockchain Week!
Keynote: Blockchain Gaming; Time: Thursday, 4/30 @ 8:40pm EST


https://virtualblockchainweek.com/2020-speakers/
Professionally involved in blockchain & gaming, but not a BGA member yet?
Apply

here

to join the BGA network!
I am a BGA member, and I'd like to share some news!