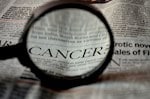 CANCER MORTALITY RISKS IN THE ENVIRONMENT EXPOSED TO AIR POLLUTION
February 4th, World Cancer Day is an important time to reflect on the increasingly clear impact of poor air quality on cancer rates.It's no surprise that air pollution has also been associated with lung cancer. What is shocking..

HOW AUSTRALIA'S 'FIRE' SEASON IS AFFECTING LIVES DUE TO UNHEALTHY AIR
Traumatic aftereffects of wildfire are still haunting many, and it is still far from over as authorities have reported that 'fire season' may continue till April. But, this is no occasional adversity, each year Australia experiences..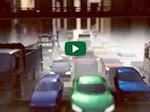 watch video about PM1: THE SMALLEST PARTICLES IN THE AIR
 New research indicates the smallest particles in the air are the most dangerous. To provide a healthy and productive indoor air environment, the focus should be put on filtering particles that are 1 ?m (micrometre) or smaller in diameter – particles also known as PM1.