Start Searching Today!
Type a URL to search registration information about any website
Campus Safety Magazine Sign Up Information
Email Address
Email
Password
Password
Your Name
First Name, Last Name
Your Address
City, Country
Post-Registration Data
We are still gathering data about this website
Validation
This site did not show evidence of storing passwords in plaintext. This site does allow secured connections (https) This site did show a clear way to unsubscribe from their emails This site does verify your email address.
Membership Emails
Below is a sample of the emails you can expect to receive when signed up to Campus Safety Magazine.
Trouble viewing this email?

View it here

.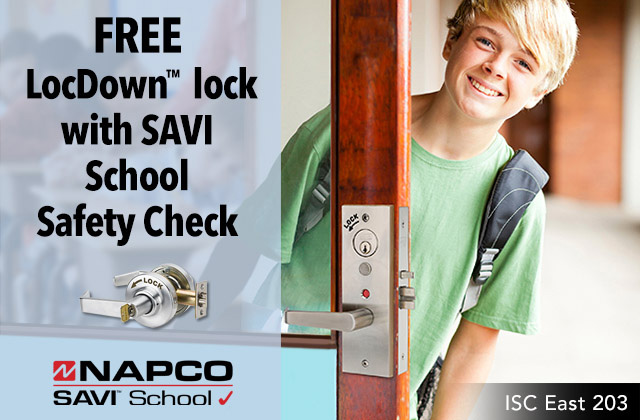 Get a Free Classroom LocDown Lock & Find Out How Safe Your School is - FREE
Free LocDown™ Lock from Napco's Marks USA Division: LocDown™ Classroom Locksets, used and spec'd in some of the largest US school districts, help keep teachers and students safe by allowing them to safely lock down with a key on the classroom's inside door, and get a visual confirmation for added peace of mind. They retrofit any standard door locks neatly & inexpensively and have Marks' Lifetime Warranty & meet or exceed ANSI/BHMA Grade 1 specs. Napco Divisions also offer a full range of key or keyless access solutions, local or global lockdown via key, keyfob or enterprise server campus wide. Schools can simply sign up to get a free cylindrical LocDown classroom lock as part of a free no-obligation onsite SAVI™ professional school security analysis, that will help assess their Security Access Control Vulnerabilities and identify next best-steps.
For more info visit Marks USA online at www.marksusa.com or at Napco ISC East Booth 203.

---
This email w
as sent to strong95216@ by Campus Safety
111 Speen St Framingham, MA 01701
Manage your email subscriptions
Unsubscribe from ALL
Choose Your Primary Business
Choose Your Primary Business
Choose Your Primary Business
Choose Your Primary Business
Data Name
Data Type
Options
Text Box
First name
Text Box
Last name
Text Box
Title
Text Box
Password
Text Box
Email
Text Box
City
Text Box
Country
Text Box
dropdown
Choose Your Primary Business
dropdown
Choose Your Primary Business
dropdown
Choose Your Primary Business
dropdown
Choose Your Primary Business
Comments about campussafetymagazine