Whale Watching 2020 - Sydney Harbour
View email in your browser

Commencing 3 July 2020
The great annual Humpback whales migration has begun!
As restrictions start to ease, we are excited to announce the commencement of our Whale Watching tours. The first tour will kick off 3 July 2020, when the number of whales passing Sydney is expected to break all records.

With passenger numbers reduced, and spacious outdoor decks for an amazing personalised experience, now is the time to book your 2020 Whale Watching adventure. The pre-season sale has been extended to 2 July, so hurry and guarantee your seat onboard today.

Pre-season Exclusive Offer
Save up to 40% on selected cruises
Offer valid to 2 July 2020.
Travel 3 July to 28 October 2020.

Departing Darling Harbour
Sydney Harbour is coming back to life. Your tour departs from Darling Harbour, so you can take in all the beautiful and famous harbour sights as we head out to see these wonderful gentle giants of the sea.

Our vessels are the newest in Sydney, equipped with state-of-the-art technology, comfortable indoor and outdoor seating and multiple viewing decks - providing the best way to maximise your time observing these amazing creatures in their natural habitat. Our expert commentators are onboard to provide you with fun and educational facts about the behaviour of these beautiful mammals. See the video below for a wrap up of last year''s exciting encounters.


Pre-season Exclusive Offer
$55 per person
Offer valid to 30 June 2020. Travel 3 July to 28 October 2020.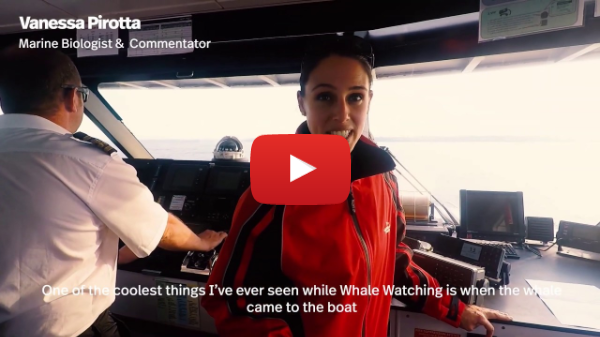 COVID-19 Safe
Your safety and enjoyment is our number one priority. Adhering to the social distancing regulations we are operating Whale Watching tours to a maximum of 50 passengers. This will ensure your experience with these magnificent creatures onboard with us is more exclusive and personal, promising a trip you will never forget.

Our vessels are thoroughly cleaned before and after each Whale Watching tour. Masks and hand sanitiser are also available for you to use while onboard. Our friendly team are here to ensure you have the best experience possible.
Contact Us
captaincook.com.au
cruise@captaincook.com.au
+61 2 9206 1111
Captain Cook Cruises is part of the SeaLink Travel Group. You are receiving this email because you are a Captain''s Club Member or are a previous customer of Captain Cook Cruises Sydney. You can unsubscribe at any time.
Privacy Policy | Terms and Conditions
Copyright ? 2020 SeaLink Travel Group. All rights reserved.