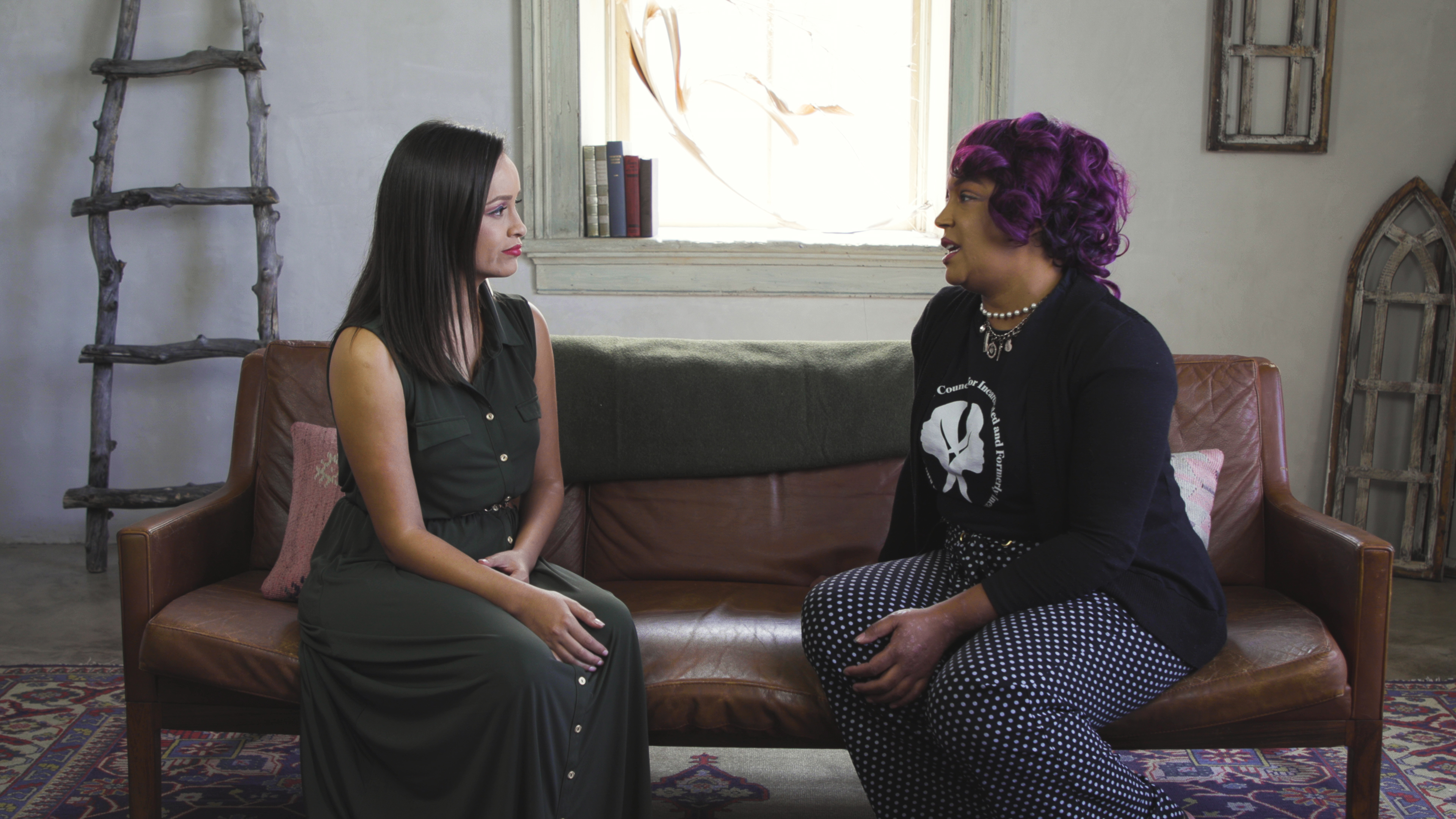 Race Forward is excited to premiere a new iteration of our FRED Talks (Facing Race Elevating Democracy) video series!
We traveled to Tucson, Arizona to explore why it's important to build solidarity across movements to end mass incarceration and detention. Stream our two-part, sit-down conversation between Dawn Harrington, Executive Director at Free Hearts, a nonprofit organization created to reunite families affected by incarceration, and Jessica Rodriguez, an immigrant rights activist and Director of the Southside Workers Center, which supports a community of worker-leaders that organizes to raise the standard of worker conditions.
In the video, Dawn and Jessica talk about the major role capitalism plays in the detention and incarceration of communities of color, and discuss strategies to target the root cause issues that cause systemic oppression.
Watch Part 1: Dawn and Jessica on Intersections of Mass Incarceration and Detention
Watch Part 2: Dawn and Jessica Dig Deeper Into Mass Detention and Incarceration
FRED Talks is a part of Race Forward's Mass Freedom work, bridging movements to end the criminalization of people of color and share our vision for a better future, to build a democracy that is truly free, together. Stream this playlist of our previous FRED Talks, and share your thoughts on Dawn and Jessica's conversation on Facebook and Twitter.