The
Loveramics Dripper Kit
is a one-of-a-kind kit that welcomes coffee enthusiasts from far and wide to experience manual brewing in their own unique way. Combine a Dripper, Stand, and Jug of your choice with 250g of delicious, natural process,
UnCommon Tangwen Uganda
as a sneak peek at one our upcoming releases AND every set is paired with a
Virtual Brewing Class
with our trainers to show you how to make the most of the Dripper you choose to go with.
---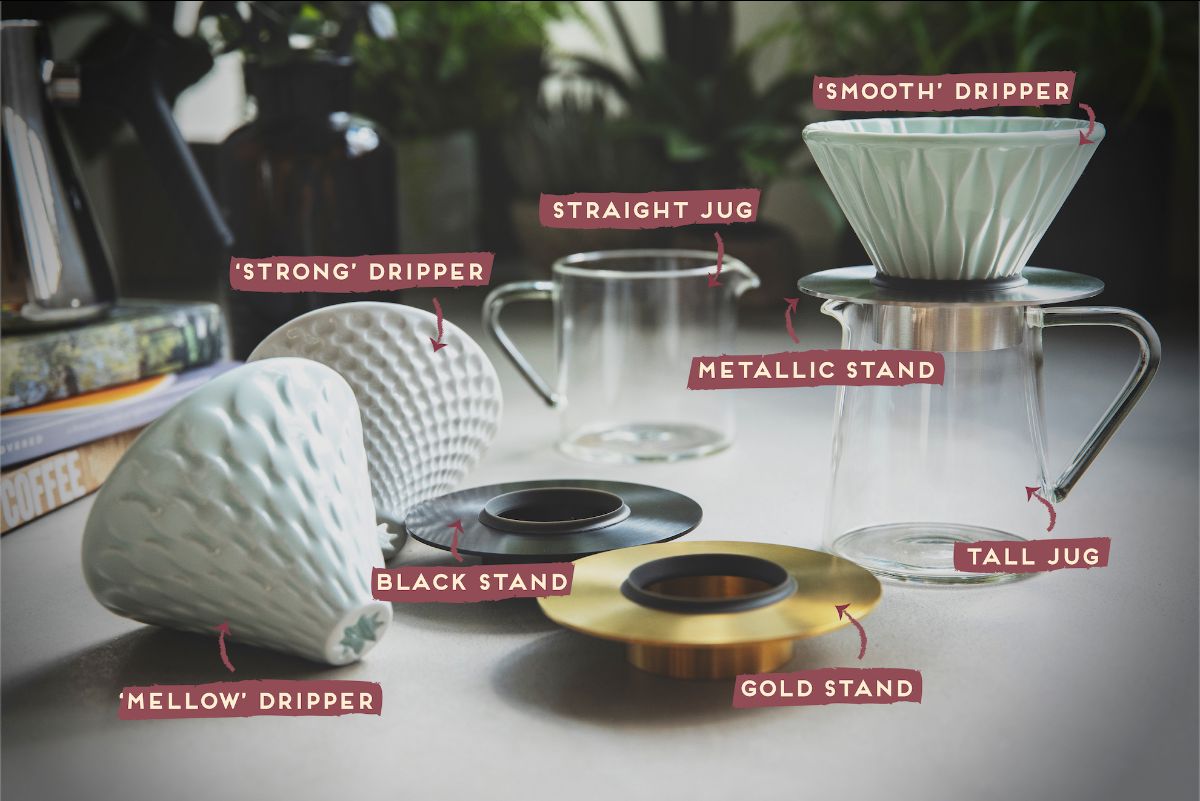 What''s in the kit?
- Choice of Dripper (Smooth, Mellow or Strong)
- Choice of Stand (Gold, Metallic or Matte Black)
- Choice of Jug (Tall or Straight)
- 250g UnCommon Tangwen Uganda

All yours for just $80! And remember right now we're running a promotion online which will see you score a CMCR Christmas Card and Mr Bucket bar of Single Origin Chocolate when you spend $70 and above. So it's basically a done deal!