concord Sign Up Information
Email Address
Email
Your Address
Home Address
Phone Number
Phone
Post-Registration Data
We are still gathering data about this website
Validation
This site did not show evidence of storing passwords in plaintext. This site does allow secured connections (https) This site did show a clear way to unsubscribe from their emails This site does verify your email address.
Membership Emails
Below is a sample of the emails you can expect to receive when signed up to concord.
.emailview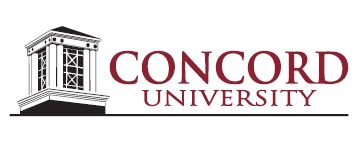 Dear Samuel,
Thank you for requesting to join the Concord University mailing list. I am excited to hear you want to learn more about our campus, academic programs and student life. Here are some quick facts to help you get to know us better:
Ranked the #1 Public West Virginia institution among regional colleges south by U.S. News & World Report, 2016

Concord students enjoy a close-knit community (2,300 undergraduate students) and a 15:1 student-faculty ratio

Over

80 different majors or minors

to pick from - the possibilities are endless

Concord has the lowest average loan debt for graduates of all West Virginia public institutions

​​​​​​​Founded in 1872, Concord has a strong legacy of quality education for many generations of families

Check out more fast facts about Concord
Please do not hesitate to reach out if you have any questions about Concord University. Interested in visiting campus?

Click here to schedule your campus visit today

. I can't wait to #CUatCU!
Best,
Bill Allen
VP and Chief Enrollment Management Officer





Company Name/Company Releasing the Product
Data Name
Data Type
Options
Company Name/Company Releasing the Product
Text Box
Title
Text Box
Email
Text Box
Phone
Text Box
Home address
Text Box
tel
Comments about concord