Cosmic's Developer Dashboard Gets An Upgrade ??
We've been working hard to bring new product updates your way week after week. As we kick off November, we're bringing some phenomenal updates to the content management dashboard:
Reorder and select your Object Metafields with ease in a new, vertical alignment - thumbnails included
The Object Type editor is significantly easier to work with. Drag and drop Metafields, compress them with the click of a button
Save your work with a fixed save button in the Object Type editor
Plus a few more usability improvements to go along with these. Check these updates out in more detail

in the changelog article.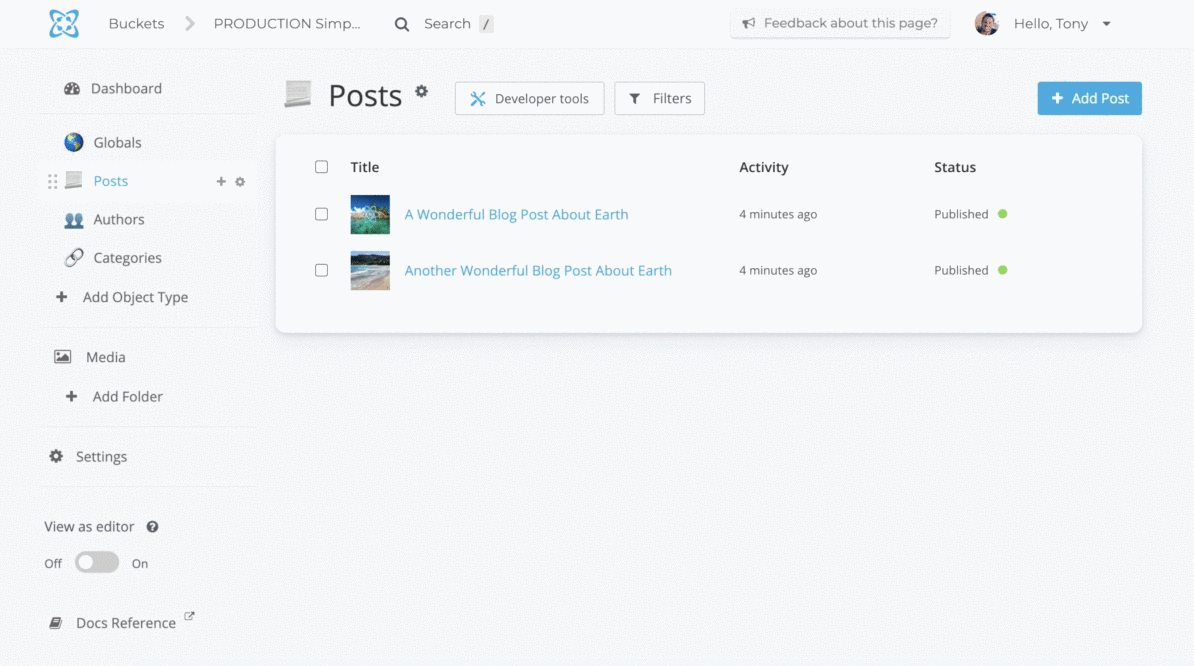 What's Cosmic Been Up To? New Content and Videos
While we work on our product improvements, we don't always find time to catch you up on the exciting website content we've been creating. Here's some updates to bring you up to speed:

Build a Headless eCommerce Product Filter with Cosmic and Angular
We all know eCommerce is the way of the future for most retail models. At Cosmic, we believe Headless eCommerce is the future of eCommerce. Our Advanced Queries feature is a huge leap forward in Headless eCommerce functionality. The result in this application? Quick and powerful product filters for your webstore.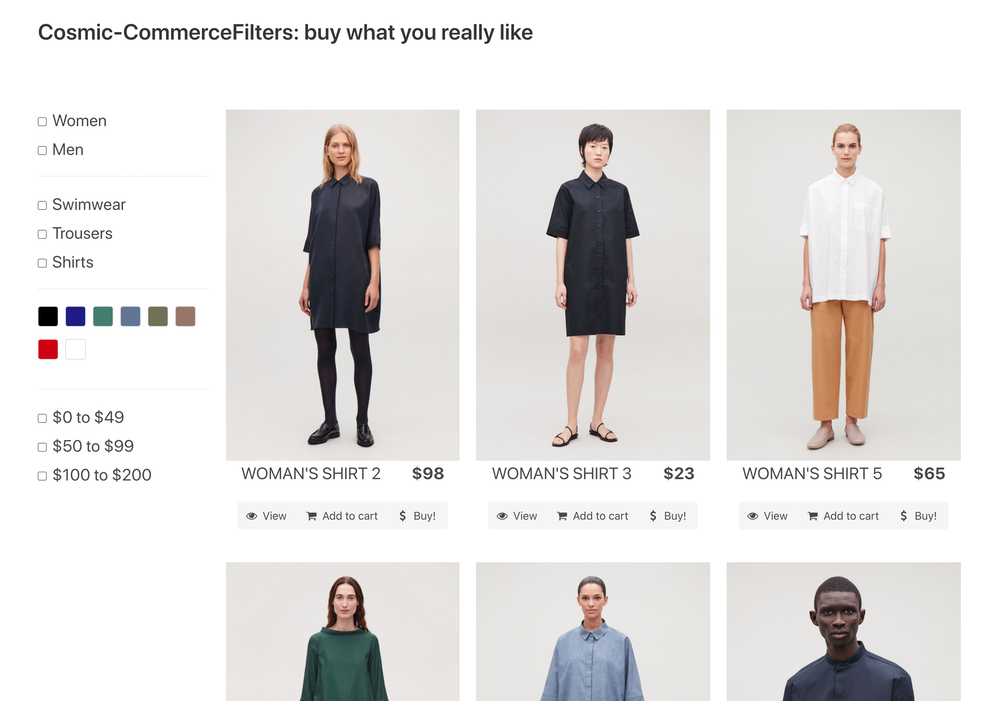 Introducing Cosmic's Customers: A Fresh Look For Companies W

e Love


In a whirlwind of a few years, we've had the pleasure of working with thousands of companies, many of whom have become close partners and beloved contacts. Each and every one of these companies has contributed to making us a bit better, and helped us improve our product through the feedback you've provided. We felt this feedback deserved a little bit more importance in terms of its design, and we've done a bit of an overhaul to our customer and case-study section to make significant improvements.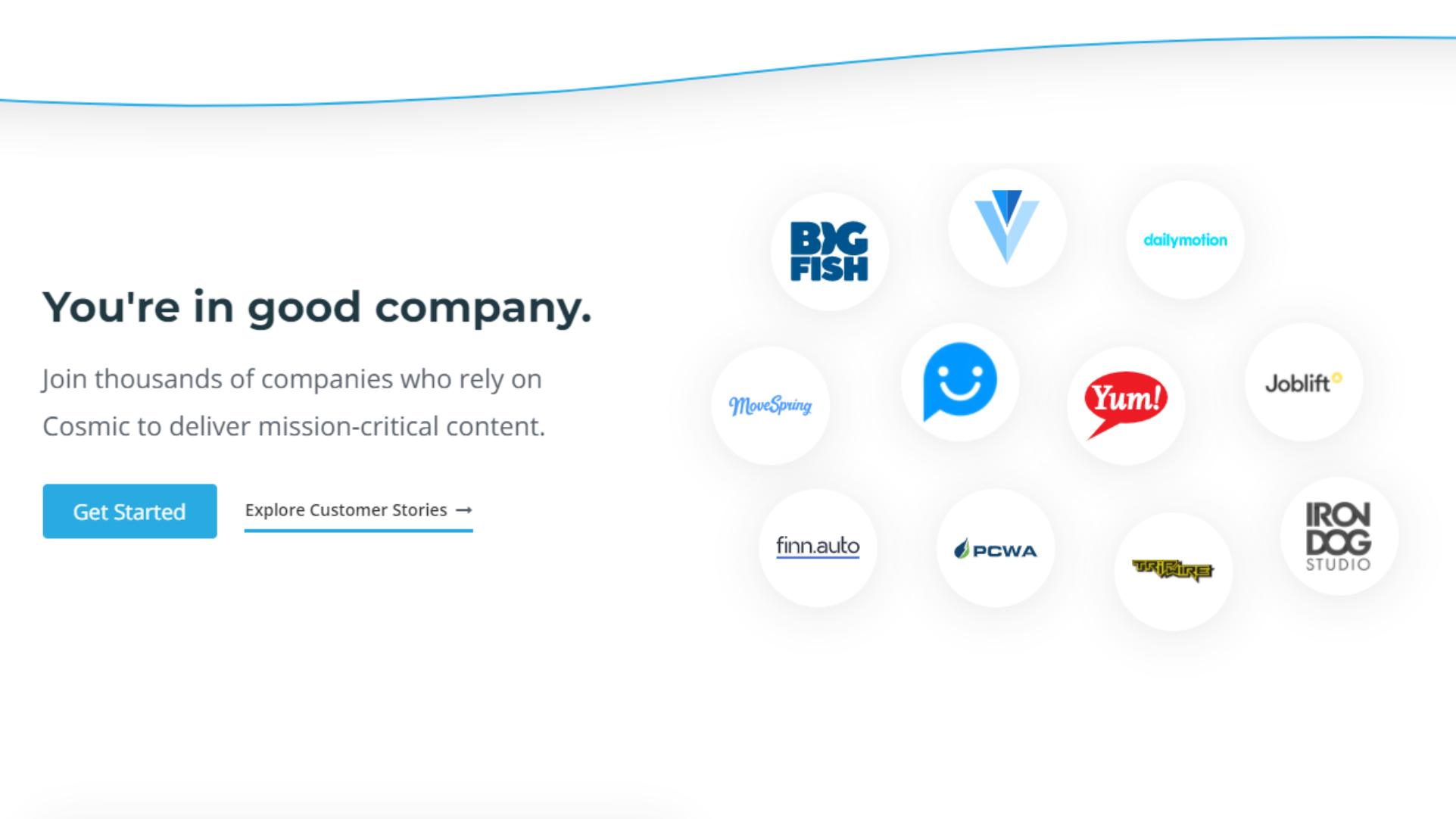 We hope you enjoy these new resources to help you better use Cosmic with your modern tech stack. If you have some feedback of your own, we value it. Please

contact us

, or join us in the

Cosmic Slack channel

where you can ping us directly!

Cheers,
Cosmic Team