A warm welcome to our winter newsletter
As we approach the end of the year, we'd like to present you with a round-up of what we have been up to this year in Training and Professional Development, and to let you know about our exciting plans for 2020. It's been a good year and we hope you have enjoyed being part of our 2019 journey!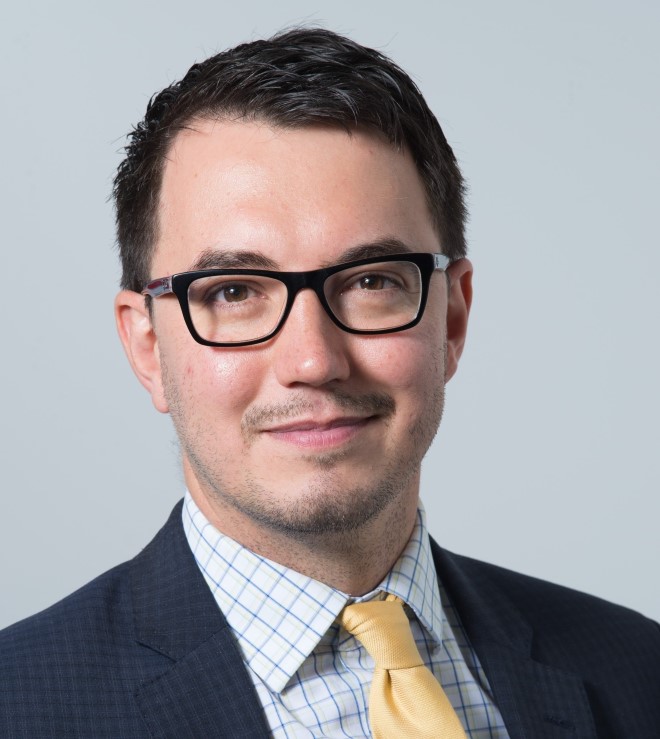 Dear all,
Recalling our experiences in 2019 and compiling this newsletter has been a very enjoyable task for all of us in the Training and Professional Development team! I do hope you'll enjoy hearing about what we've been up to this year.


Next year will be full of new opportunities and challenges as we strive to do even better at meeting and exceeding your expectations, and deliver training programmes with a lasting impact.
We'd like to thank all our alumni for continuing support of Crown Agents as their capacity-building partner, and we hope to have the chance to work with you again next year and beyond.
On behalf of all of us here at Crown Agents, I would like to wish you the very best compliments of the season and a happy, healthy and prosperous 2020.
Warmest regards,
Alex Tyumenin
Acting Head of Crown Agents Training and Professional Development
CROWN AGENTS' BRAND NEW ALUMNI COMMUNITY /
| | | |
| --- | --- | --- |
| | | The most important development this year was undoubtedly the launch of our new Alumni Benefits Programme. This brand new international alumi network ensures that each and every delegate who attends a Crown Agents training course has the opportunity to attain support months and even years after their training. |
Through this initiative our alumni also gain access to an international community of excellence with like-minded professionals from around the world. Our alumni network has nearly 3,000 active members and we are thrilled to have the opportunity to reward them with a package of benefits and merchandise in recognition of their achievements and loyalty. For full details please see our website.
In-country alumni events:
This year we've enjoyed hosting our alumni around the world to say thank you for their continued support, talk about recent Crown Agents projects, and above all to catch up with old friends.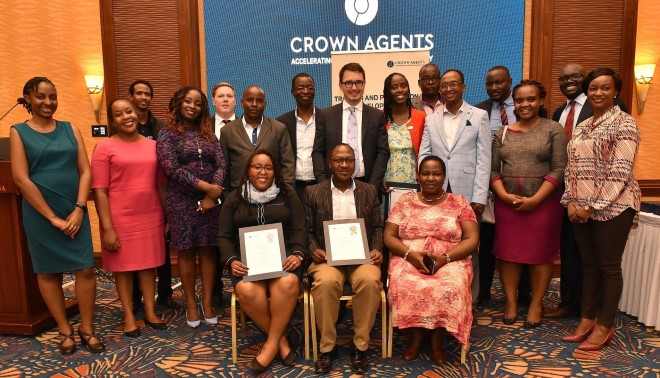 Kenya
In October, we were thrilled to host an alumni networking reception in Nairobi, Kenya. Our UK and Kenya colleagues were delighted to have the opportunity to meet our alumni, celebrate their achievements and thank them for their ongoing loyalty to Crown Agents. Guests included business partners, government officials and representatives from a range of public and private sector organisations.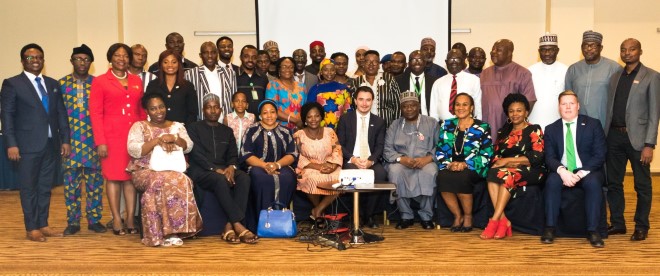 Nigeria
Last month we hosted our Nigerian alumni at a networking reception in Abuja. We were pleased to welcome guests representing a range of private and public sector organisations and to connect with a number of clients to discuss their capacity-building needs. Representatives from our UK and Nigeria offices were happy to hear feedback on our international courses and our exciting plans for 2020, and to reward our esteemed alumni for their achievements and loyalty.
In 2019 we were delighted to welcome delegates from all over the world onto our scheduled training courses in nine international locations. This year our team has been busy delivering a record number training programmes, with eight courses taking place in one week alone in December!

Here is what some of our esteemed delegates have said about us this year:

"My purpose is now clear, I will no longer go back to default mode but will always be a change agent. I am now a better leader than before and will always endeavour to make a difference."


Joseph Osoro, Senior Surveillance and Compliance Officer, Sacco Societies Regulatory Authority, Kenya, a delegate attending Directing and Managing Organisational Strategy, July 2019, Washington D.C.




"It was a memorable experience here at Crown Agents. The training is an eye opener for myself and the staff are very helpful."

Haniaryana Mustaffa, Assistant Secretary, Ministry of Communication and Multimedia, Malaysia, a delegate attending, Ethics and Integrity in Procurement (SQA Certificate), August 2019, London.


"Crown Agents training has been tried and tested to meet the needs of trainees, I have personally benefitted on each programme. I have had more knowledge added to make my contribution and change."


Wilhelmina Asamoah, Director of Administration/Trustee, Ministry of Education, Ghana, a delegate attending Investment of Pension Fund Assets, August 2019, London.





In 2019 we enjoyed working closely with clients to design and implement cutting-edge customised training programmes all over the world. These were developed to offer maximum value for money for our clients, and were delivered at a time and in a location of their choosing.
A number of our programmes this year were sponsored by major international donors and institutions, including The European Bank for Reconstruction and Development, GIZ, the Commercial Bank of Ethiopia and Sustainable Health International.
Some of our recent customised deliveries include:


PREVENTION OF VALUABLE METAL SMUGGLING IN OMAN TRAINING FOR IEMS ACADEMY /
Crown Agents delivered a two-day programme in partnership with IEMS Academy on the prevention of valuable metal smuggling to 37 employees from government, private sector and law enforcement bodies in Oman. This highly interactive course highlighted the challenges faced in creating awareness of this issue, and equipped participants with the skills to develop proactive approaches and an anti-crime strategy to combat criminal activity and put learnings into effect.
"The experience was excellent and we benefitted from it."
Aseel Dawood Al.Balushi, Corporal, Royal Oman Police
ECONOMIC AND FINANCIAL JUSTIFICATION AND VALUE FOR MONEY ANALYSIS TRAINING FOR THE ELECTRICITY COMPANY OF GHANA (ECG) /
We designed and delivered training for ten employees from the ECG, with the aim of improving project investment through the adoption of improved financial justification techniques and value for money analysis. This course provided an in-depth examination of the tools and techniques of financial analysis, and how these can be utilised when evaluating the economic, technical and commercial elements of a project.
"The training has been excellent. I was particularly impressed with how the instructors were able to use their wealth of experience in the field to bring clarity to difficult topics."
Maxwell Kwesi Graham, Senior Electrical Engineer, Electricity Company of Ghana


Developing an understanding of our client's capacity-building needs is very important to us, so we're committed to visiting them around the world to build and maintain close relationships. Our UK and locally based teams have been busy visiting clients and catching up with alumni in countries including Nigeria, Ghana, Kenya, Botswana, Malaysia and Zambia.
Recently, Alex Tyumenin and Shishant Paliwal visited Malaysia to discuss our client's capacity-building needs and requirements. They also enjoyed catching up with our Malaysian alumni to welcome them into our international alumni community.

Photo: They were pleased to meet with senior officials from the National Accounting Institute of Accountant General's Department of Malaysia.
Our colleagues Aarron Smart and Jane Crouch visited Zambia for a week of meetings with clients and alumni. They had the pleasure of meeting with senior officials from various organisations from the public and private sectors to discuss their unique capacity-building requirements.




Photo: They were delighted to meet with senior officials from The Cabinet Office, Department of Human Resources Development, Zambia.
WHAT'S IN STORE FOR 2020?
We're proud of our long history of innovation and of our ever-evolving approach to meeting our client's changing needs. To maintain our position at the cutting edge of international development, we have introduced a range of new developments for 2020, including:

Our comprehensive portfolio of 75 cutting-edge courses offers a wide choice of dates and locations, with courses structured to deliver a clear step-by-step development pathway as you progress through your career.
In 2020 we have introduced 16 brand new programmes, including a number of new qualification courses accredited by internationally renowned institutions and professional bodies:
The Emotional Intelligence and Leadership Toolkit

PPP Issues and Solutions: Application, Framework, Project Cycle (APMG CP3P Foundation Certificate)
Best Practice Financial Management and Reporting on IPSAS and IFRS® Standards - ACCA Certificate

Trade Procedures and Financing
For full details of all our courses in 2020, and to book your places, please see our website.

We offer international training courses in nine dynamic global business hubs, giving our delegates the opportunity to explore iconic cities and take part in engaging site visits to enhance their learning experience. In 2020, we are pleased to offer delegates three exciting new training locations:

Miami, USA
Frankfurt, Germany
Kuala Lumpur, Malaysia

An important extension to our training facilities:



This year we were delighted to open an extension to our training facilities in London and Washington D.C.




With more course deliveries than ever before, we were quickly running out of space! Our new dedicated training suites in our London headquarters and US office allow delegates to experience high quality training with modern equipment and comfort as well as great customer service.
All international training courses starting in January, February and March 2020 will be available at a 15% discount on regular fees.* This is an excellent opportunity to experience our world-class training programmes at a discount.

See the directory for details and visit the website to book your place today!
For full details of all of our courses, please see the 2020 Directory of Courses or visit our website to book your place today!



Any of our scheduled courses can also be delivered for clients as a customised option at a time, location and duration that suits them. For further details please contact us.



For full details of our scheduled, customised and consultancy capabilities, please see our 2019 Capability Statement.




The Crown Agents 2019 Impact Statement is now available!



A number of our courses are accredited or endorsed by leading institutes and professional bodies, for more information click here.
We hope to see you at a Crown Agents training programme in 2020; whether on one of our wide-ranging open enrolment programmes, scheduled throughout the year in nine global locations, or as part of a customised programme, delivered and designed in partnership with your organisation.

*Terms and Conditions apply
GET IN TOUCH /
T: +44 (0)203 940 4300
E: trainingbookings@crownagents.co.uk
W: View all courses here

Unsubscribe | Forward this email
Crown Agents,
Blue Fin Building,
110 Southwark Street,
London, SE1 0SU
This e-mail may contain confidential, and/or privileged information intended for use of the addressee only. If you are not the addressee, or the person responsible for delivering it to the addressee, you may not copy or deliver this to anyone else. If you have received this e-mail by mistake, please notify us immediately. No responsibility is accepted for loss or damage arising from viruses or changes made to this message after it was sent.