Start Searching Today!
Type a URL to search registration information about any website
Dimension Data Sign Up Information
Email Address
Email
Your Name
First Name, Last Name
Your Address
City, State, Country
Post-Registration Data
We are still gathering data about this website
Validation
This site did not show evidence of storing passwords in plaintext. This site does allow secured connections (https) This site did show a clear way to unsubscribe from their emails This site does verify your email address.
Membership Emails
Below is a sample of the emails you can expect to receive when signed up to Dimension Data.
75% of companies infected with ransomware were running up-to-date endpoint protection
In our hyperconnected world, businesses have been letting cyber-adversaries set the pace. Organizations have been building up their defences - layers of protection for network, systems and data - as an attempt to keep the bad guys out.
The
2020 Global Threat Intelligence Report
reminds us that this isn't enough. Absolute security is impossible. It's not if, but when, a cyberattack will occur.
Read this year's
Global Threat Intelligence Report
to better understand how this impacts you and your business. It provides recommendations on how to be cyber-resilient and secure by design when faced with the unexpected.
Executive Guide to the 2020 GTIR and global insights that affect your business
Global Threat Intelligence Report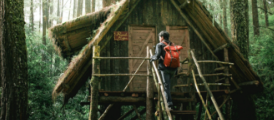 Full Technical Report
Find out key trends across the global threat landscape
.emailview .emailview .emailview
Data Name
Data Type
Options
Company
Text Box
First name
Text Box
Last name
Text Box
Title
Text Box
Email
Text Box
City
Text Box
Country
Text Box
Country
dropdown
--- Please Select ---
Industry
dropdown
--- Please Select ---
Comments about dimensiondata