DNW Newsletter
Receive this email as a forward? Sign up to get it at domainnamewire.com/newsletter.

Have a spooky night last night? It's time to shake off that sugar high and prepare for a busy November.

I'm flying to Montreal tonight for the ICANN 66 Annual General Meeting. Hot topics will include Whois, ICANN's recent registry contract changes and, of course, what ICANN is going to do with Verisign for .com prices.

I hope to see you at the event.

If you won't make it to Montreal, perhaps we'll see each other at NamesCon in Austin in January.

Let's review what happened in the domain business during October...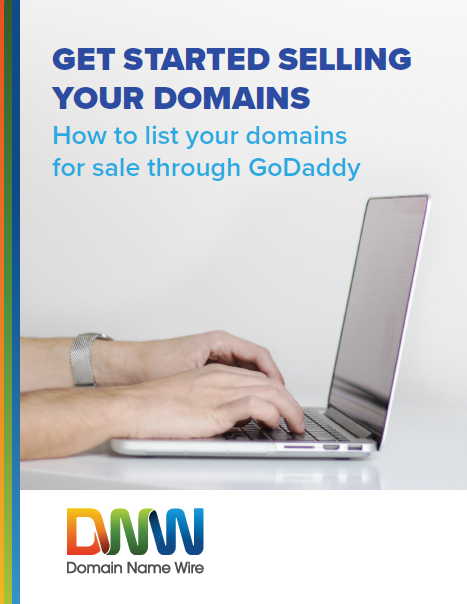 Get my new guide!
Learn how to sell your domains
Here are the top stories on DNW last month, as ranked by pageviews:

1. Amazon sues "get rich quick" Fulfilled by Amazon course seller - The company claims these course sellers are misusing its trademarks.
2. Facebook sues domain name registrar OnlineNic - Attorney David Steele is taking on OnlineNic once again, this time over Facebook trademarks.
3. Judge lays down the hammer on Scratch.org owner - Perhaps as a direct result, the domain owner settled the case and transferred the domain.
4. Oops. If you don't renew your domain name, this could happen - That's not what the original registrant intended!
5. How Netflix got its name - You won't believe how little money it could have purchased Rent.com for.

Podcasts

Miss any of the podcasts? Here's a lowdown on last month's episodes.
Paul Nicks talks GoDaddy Aftermarket – DNW Podcast #259
SEO from Expired Domains – DNW Podcast #258
Improving GoDaddy – DNW Podcast #257
ICANN drops the ball – DNW Podcast #256

Get the Latest
Don't wait for this newsletter to get the latest domain name, online advertising and marketing services news. Check in to DNW daily, and join the 35k people who
follow DNW on Twitter
.
Thanks for reading,
Andrew