As many of you know, our story has humble beginnings in 1995 as one of the first 10 wineries in Walla Walla. Here we are 25 years later (where did the time go!?) and we are ready to celebrate our journey with all of you! A commemorative 25th Anniversary logo, the unveiling of new wines and a full events calendar are exciting hints of a jubilant year ahead. We hope you are able to join us for one or many of our festive parties, both on the road and at the winery.
---

25th Anniversary Kick-Off Party
April 4, 2020
Please join us for our official 25th Anniversary Kick Off party from 11am-4pm. We will have free tacos from La Monarca and new wine releases all day with live music from Debra Arlyn & The Goodness from 12pm-3pm.

---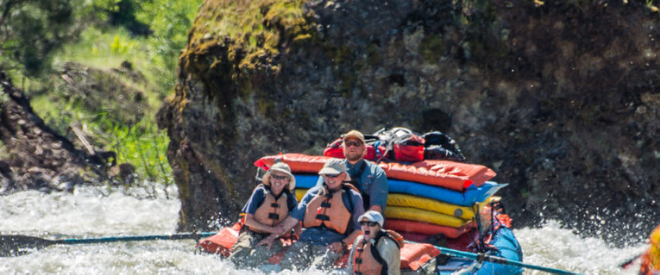 Wine & Food on the Grand Ronde River
May 25-27, 2020
Dunham Cellars has once again teamed up with Minam Store Outfitters and Andrae's Kitchen to provide a Wine and Food on the River experience for our loyal customers. This exclusive trip will be filled with beautiful wines poured by John Blair, great dinners from Andrae Bopp, friends and a 40 mile float down the Wild and Scenic Wallowa and Grande Ronde Rivers.

---

Wallywood Golf Tournament
May 31, 2020
Now in its second year, the Wallywood Invitational Golf Tournament is a golf tournament and dinner held to benefit the Blue Mountain Humane Society (BMHS) located in Walla Walla. This fun and relaxed community event brings together seven local wineries, golfers, wine-enthusiasts and animal lovers to raise funds that directly support the shelter pets and BMHS's daily operations, programs and services.