Happy New Year everyone!
It has been 20 years since the founding of DYXnet Group and I am exhilarated to take up the reins as CEO of the Group on this very special occasion. With our solid operation over the past two decades and our experience in providing quality network services to more than 1,700 companies, we still maintain our leading position in such a tough environment in 2019. In addition to launching new solutions last year, we are proud to have won multiple awards in China, Hong Kong and Taiwan. I would like to hereby present my sincere gratitude to all the customers and business partners. Your support shaped our services and professionalism, motivating us to gear up for business growth.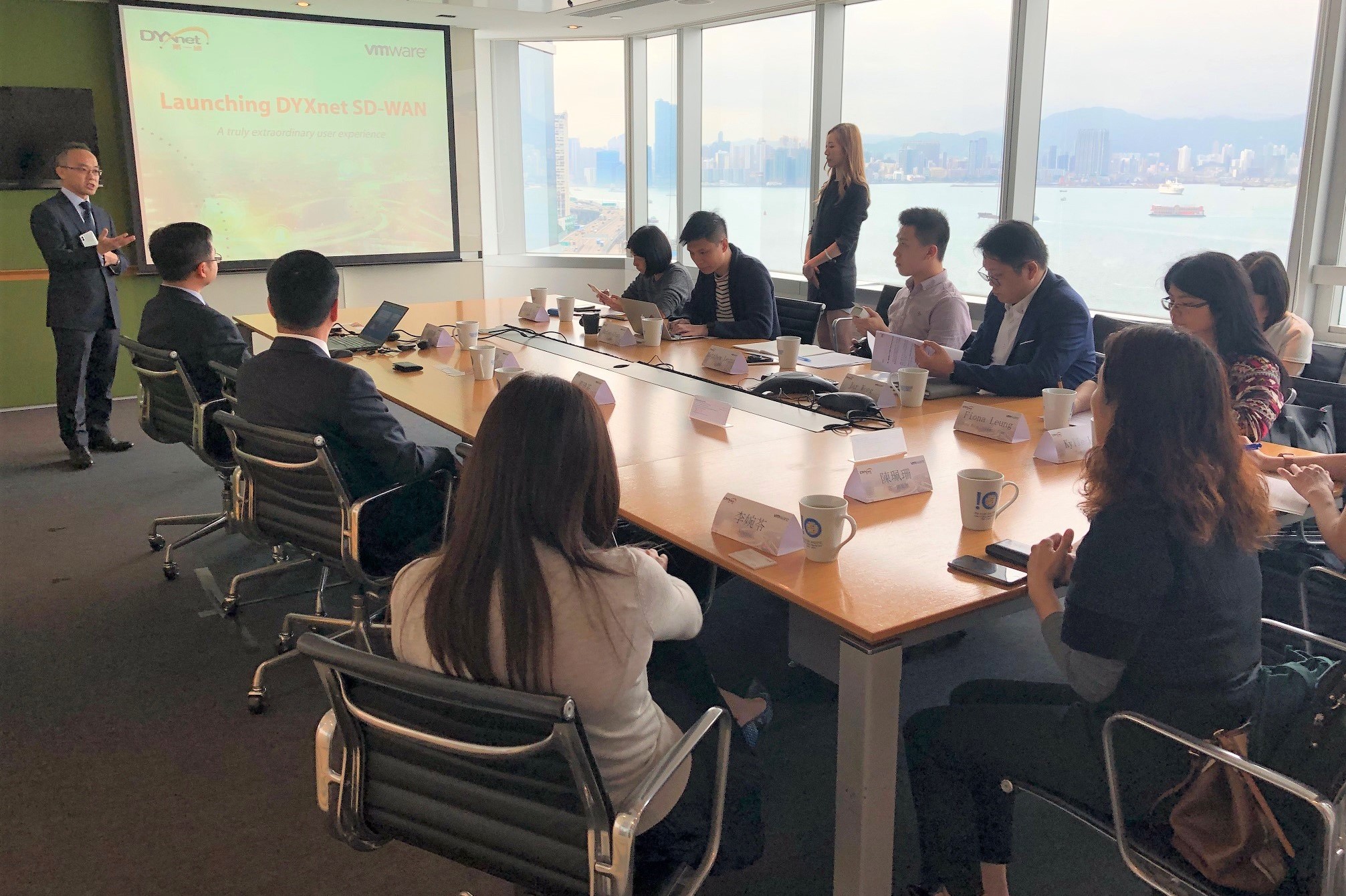 Jacky Wan, our Group Chief Operating Officer announced DYXnet Group as the first service provider to launch VMware SD-WAN by VeloCloud in Greater China.
In addition, DYXnet is honoured to be awarded both "Best Performance" and "Customer Satisfaction Award" out of more than 400 candidates for its first participation at the Golden Torch Award, one of the renowned enterprise awards aims at commending outstanding enterprises and business leaders in Taiwan. The awards serve as a due recognition to the company's distinctive corporate management and customer service over the past 20 years.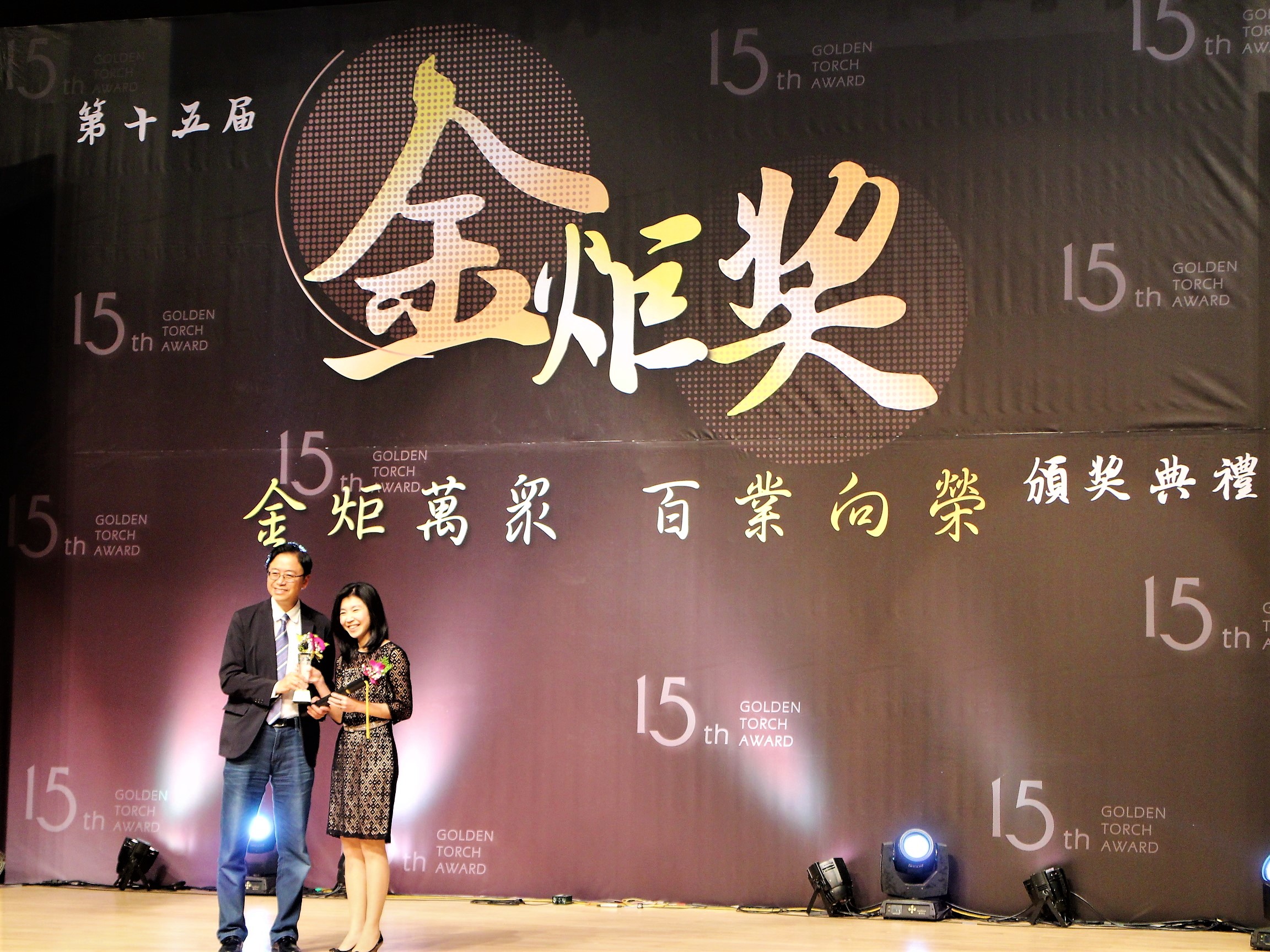 Chris Chen, our Group Sales Vice President, received the accolades on behalf of the company.
In 2019, we have officially launched VMware SD-WAN by VeloCloud and became the first provider in launching this solution in Greater China. By offering this solution, we provide enterprises an extraordinary user experience and a cost-effective carrier-grade network capability to cope with the IT challenges.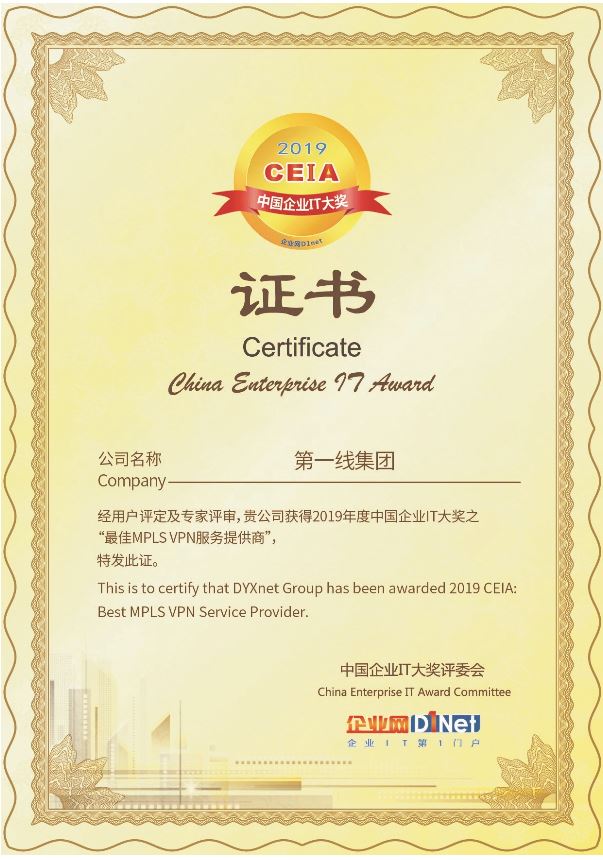 DYXnet Group being named as the
"
Best MPLS VPN Service Provider
"
.
DYXnet has always been committed to enhancing our service quality and ensuring it reaches global standards. The ISO certifications we received, including ISO9001, ISO 20000 and ISO 27001, were further extended to SD-WAN services and upgraded to ISO 20000-1: 2018 in 2019. In addition to the Golden Torch Award, we have also received multiple management and services awards last year including "2019 Best Employer in Guangdong Province", "Best Practice in Corporate Culture Development 2019" as well as "Best Technology Integration Award of VeloCloud". Besides, we have been awarded the "Caring Company"in Hong Kong for the third consecutive year and the Gold Award by the Website Stream of Web Accessibility Recognition Scheme 2018/19.

At the beginning of 2020, we are excited to be named as the "Best MPLS VPN Service Provider" by 2019 CEIA IT Award that announced on 3rd January. All of these recognitions serve as a strong encouragement to the Company.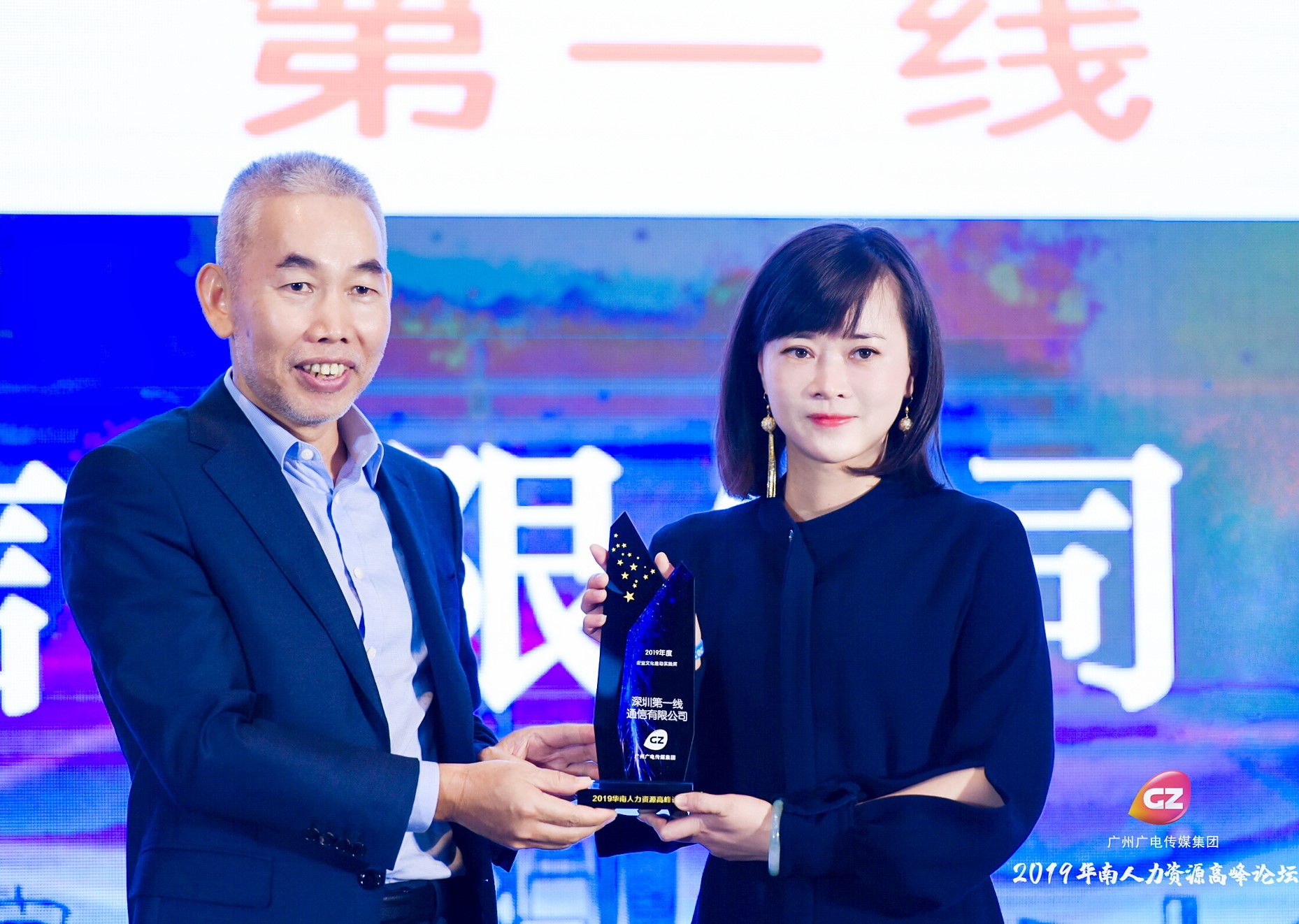 Chloe Hu, our Vice President of Talent Management & Administration received the ?Best Practice in Corporate Culture Development 2019? on behalf of the company.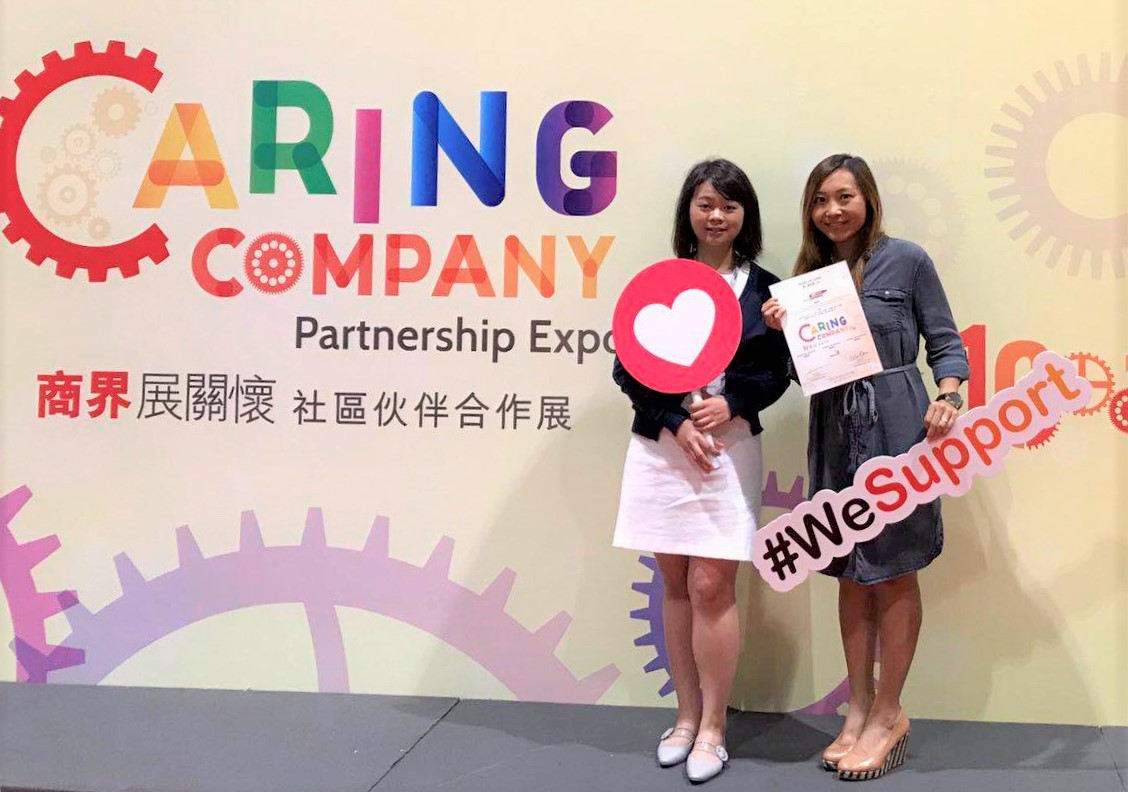 DYXnet Group has been awarded "Caring Company Award 2018/19" for the 3 consecutive years.
Besides, as part of an ongoing commitment to serving the community at every opportunity, we continue sponsoring "Family + Fish DYXnet Charity Cup" in 2019 and power-paddled into third place, this was the fifth time the Group supported this charity activity.

We are dedicated to explore multiple ways in creating an optimal work environment for our staff members. Our Shenzhen office has relocated in 2019 with an increase of 40% in area compared to its previous location. The new office is equipped with an access control system with face recognition and smart office equipment, providing employees with a thriving office environment and easily accessible location.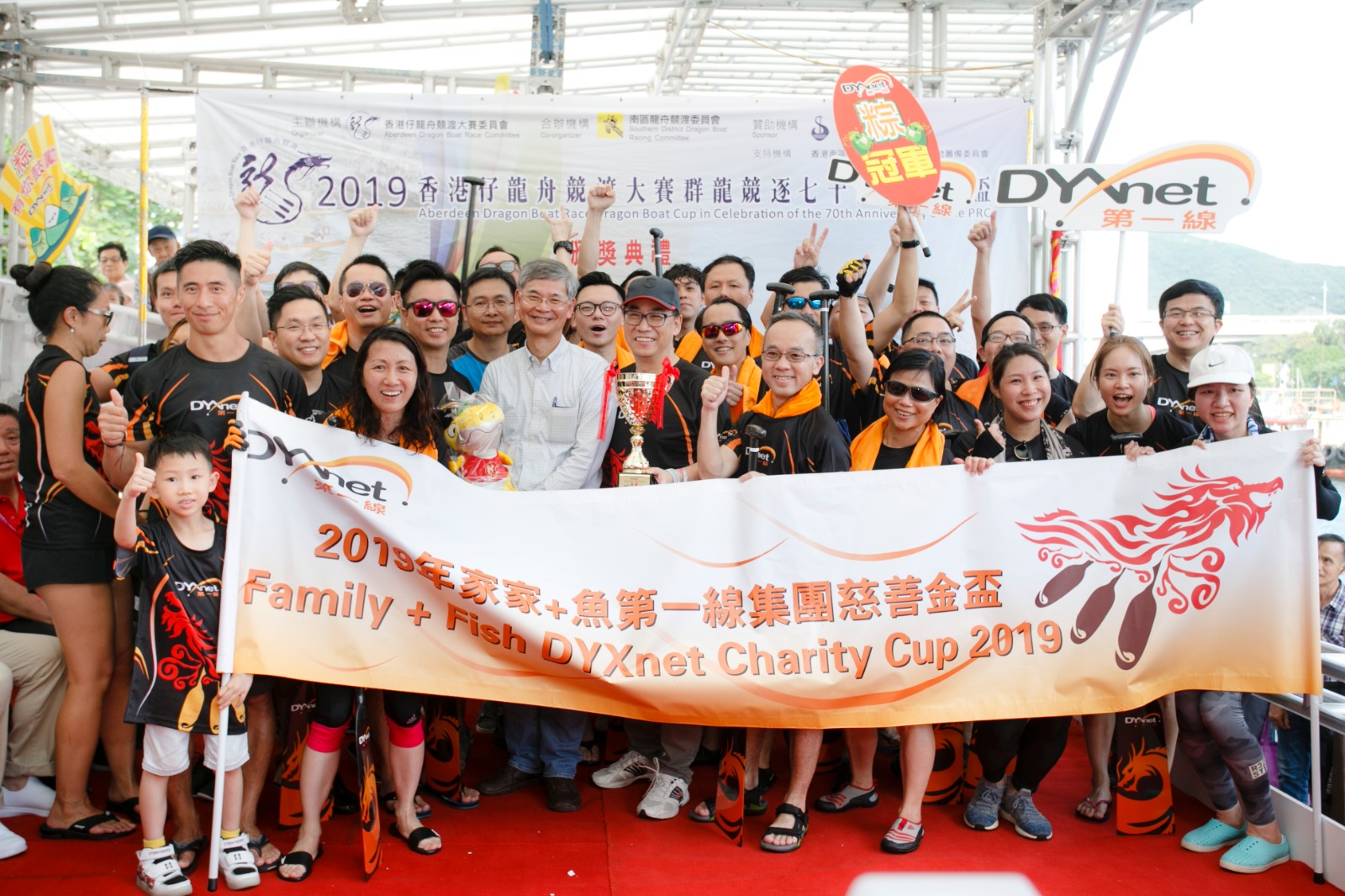 The DYXnet Group team received third-place honour on stage.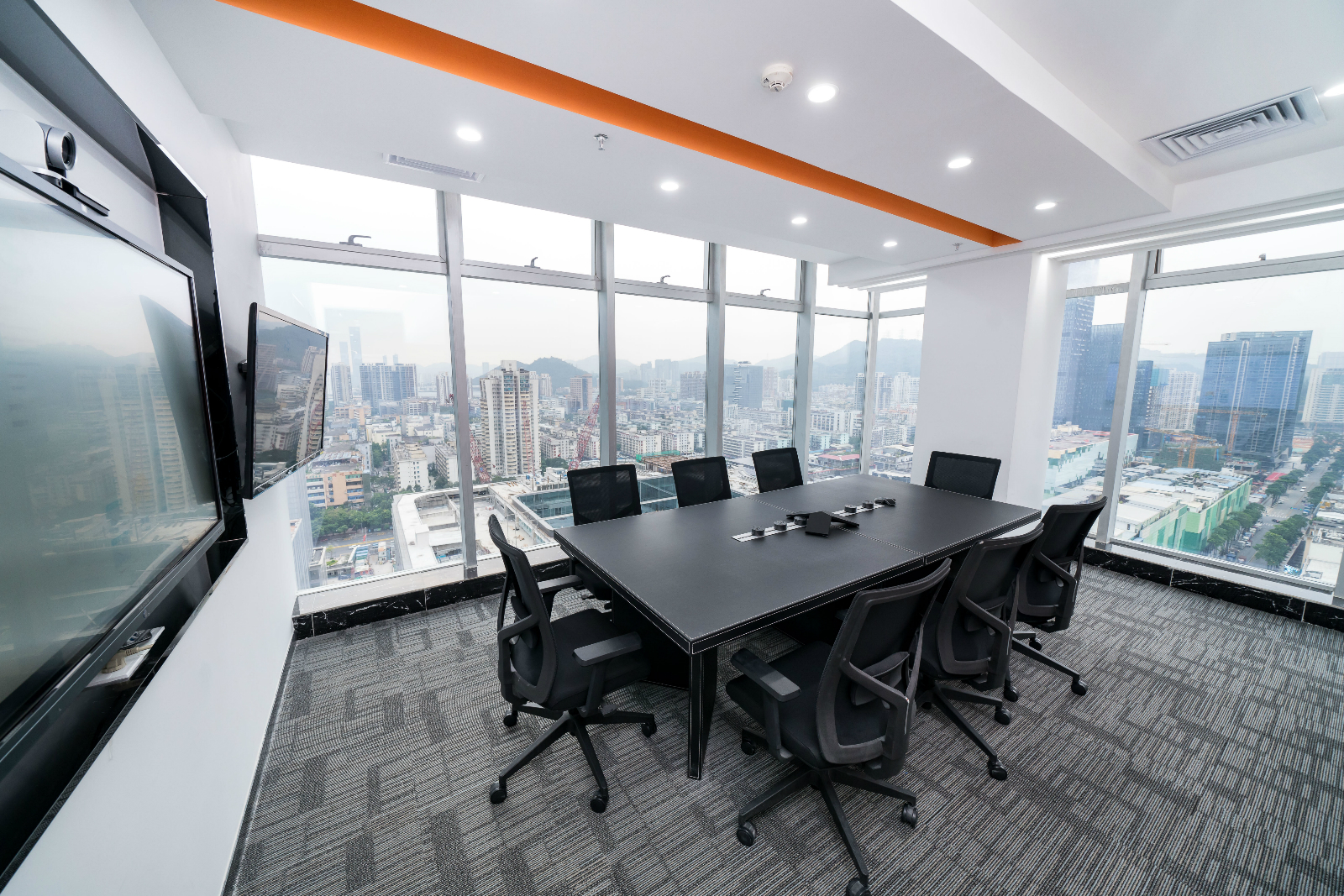 The new Shenzhen office offers a more spacious, comfortable, and brighter working environment.
On the occasion of the 20th anniversary of the Group, we invited customers and partners in joining our celebration at the 2 commemorative cocktail parties held in Shanghai and Taipei in 2019 respectively. Following the successful events in these two regions, our Hong Kong session will be held in early 2020 as a closing of the celebration.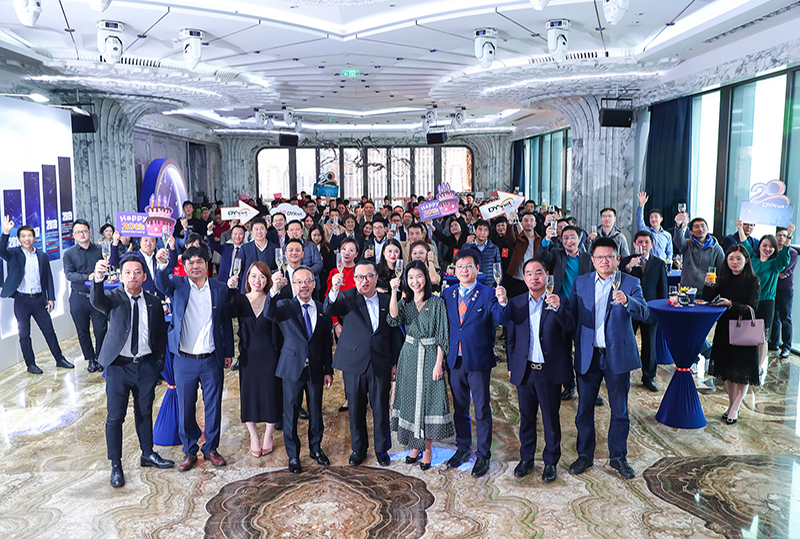 Distinguished guests gathered at the Shanghai Cocktail Party.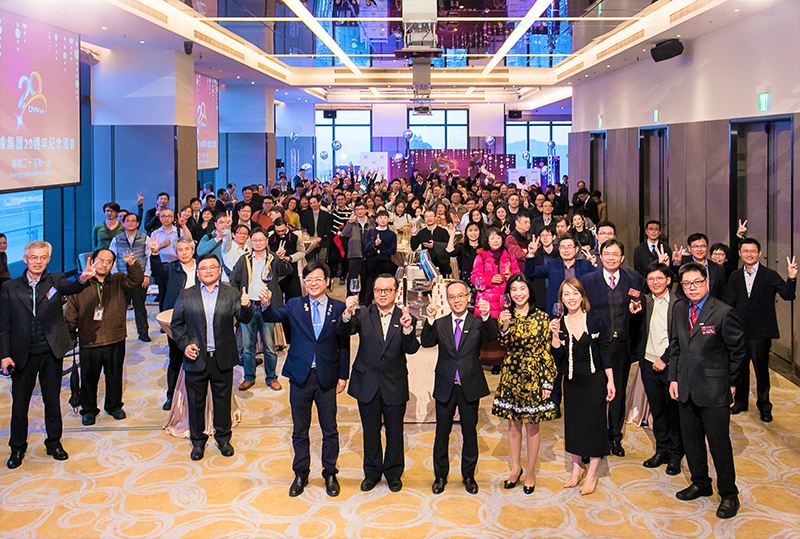 Guests toasted to DYXnet for its 20th anniversary with their best wishes at the Taipei Cocktail Party.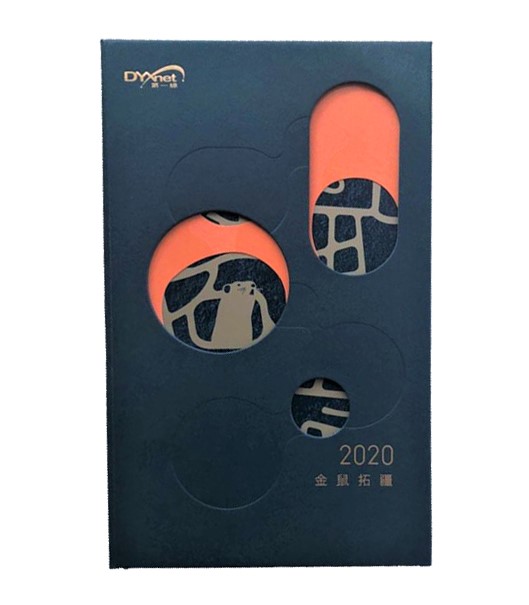 DYXnet 2020 diary book with the theme of "Ascending to a Ground-breaking Era".??????
As spring unfolds, everything returns to a good earth. We are adopting "Ascending to a Ground-breaking Era" as the theme for the Year of the Rat, which is also known as the "Golden Rat Year". It symbolizes that nothing is impossible to a willing mind. We must be agile and stay ahead of the curve to the rapid changes in the market and our future development, by expanding into other business areas such as Software as a Service (SaaS) and cloud services, and extending network coverage to more Asia Countries.

Moving forward, we will build upon our accumulated experience and expertise, as well as the trust our customers and partners vested in the Group, to provide high-quality service and work together to embrace another fruitful 20 years. I wish you all the very best in 2020 and may everything go as you hope.

????
Tony Tsang
Chief Executive Officer
DYXnet Group