Start Searching Today!
Type a URL to search registration information about any website
E3 Spark Plugs Sign Up Information
Email Address
Email
Username
Password
Password, Confirm Password
Your Name
First Name, Last Name
Your Address
Home Address, City, State, Country, Zipcode
Phone Number
Phone
Post-Registration Data
We are still gathering data about this website
Validation
This site did not show evidence of storing passwords in plaintext. This site does allow secured connections (https) This site did show a clear way to unsubscribe from their emails This site does verify your email address.
Membership Emails
Below is a sample of the emails you can expect to receive when signed up to E3 Spark Plugs.
STUCK AT HOME? TIME ON YOUR HANDS?
GET OUT IN THE GARAGE & GET TO WORK!

your ENTIRE order at

shop.e3sparkplugs.com
Enter Promo Code STUCK20 at checkout*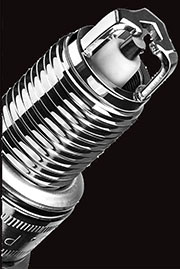 Spark Plugs - Wire Sets - Coils - Distributors & More

*Code Valid Through 4/30/20
Remove me from this list
Shipping address is the same as billing
Do you want to receive marketing emails?
E3 Direct Terms and Conditions
Data Name
Data Type
Options
Company Name
Text Box
First name
Text Box
Last name
Text Box
Username
Text Box
Password
Text Box
Email
Text Box
Phone
Text Box
Home address
Text Box
City
Text Box
State
Text Box
Country
Text Box
Zipcode
Text Box
Password (confirm)
Text Box
Country
dropdown
Please select...
State / Province
dropdown
Please select...
Shipping address is the same as billing
checklist
Shipping Information
checklist
Do you want to receive marketing emails?
dropdown
Please select...
dropdown
Please select...
checklist
E3 Direct Terms and Conditions
checklist
reset
Comments about e3sparkplugs