edition Sign Up Information
Email Address
Email
Username
Password
Password
Post-Registration Data
We are still gathering data about this website
Validation
This site did not show evidence of storing passwords in plaintext. This site does allow secured connections (https) This site did show a clear way to unsubscribe from their emails This site does verify your email address.
Membership Emails
Below is a sample of the emails you can expect to receive when signed up to edition.

MIHAARU, 14th August 2020
News
Report
Sports
Entertainment
Lifestyle
Column
---
Miadhuge magbool liyunthah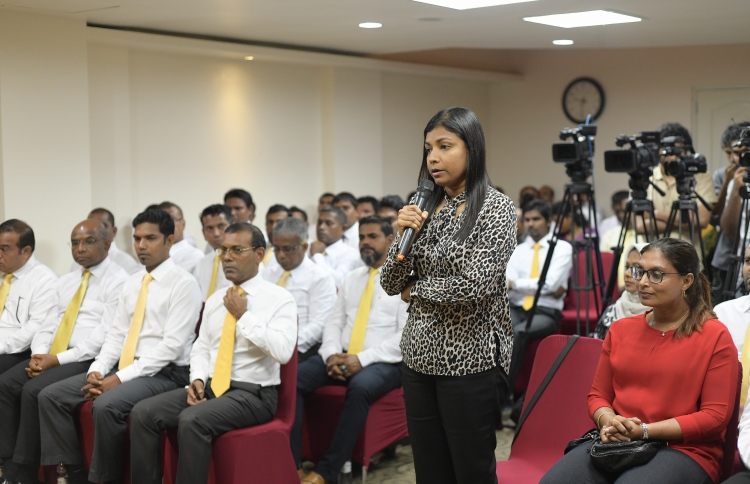 MDP ah 65 gondi dhinee rayyithunnah jessun kuraakah noon: Rozaina
Tourism ministry gai 26 million rufiyaa ge bodethi massathakeh

13 Aug 2020 17:57

40 Comments
Vote aa gulhifai vanee Fayyaz "Bro" akah vumuge biru?!

14 Aug 2020 00:56

53 Comments
Jihad aai Munawar ge machah dhauvaa kodhinumah edhi PG ah fonuvaifi

14 Aug 2020 00:43

41 Comments
Meehaku zaham kollai faisaathakeh feyrigenfi

13 Aug 2020 23:29

8 Comments
China ge loan thakah vure India ge loan thah luivaane: Fayyaz

14 Aug 2020 02:22

39 Comments
Covid-19: Majileeha dhin mauloomaathaai medhu TAG ge bodethi kanboduvuntkakeh

13 Aug 2020 18:52

18 Comments
Vilivaru facilityge massahakaiy havaal kurumugai ves massala thah

13 Aug 2020 19:48

6 Comments
Dhaulathuge muvazzufuge musaara aai inaayaaithah aanmukuran angaifi

13 Aug 2020 16:32

22 Comments
Fuluhunge flat thakuge masakkaiy Island Expert in dhookollanee

14 Aug 2020 11:37

6 Comments
News
Report
Sports
Entertainment
Lifestyle
Column
---
Visit Mihaaru Account to manage your news digest subscriptions.
Copyright ? 2020 Mihaaru. Follow us on: Facebook Twitter