Hi Oliver,

Join us this Friday, October 9, at 11 AM PT/2 PM ET for the next #GuildReads, which will feature Jennifer Hofmann as she discusses her research report: Blended Learning in Practice.

So how does it work?

Before joining the discussion, we recommend that you:
Download your complimentary copy of the research report

here

.
Sign up for free for the online event by

clicking here

.
Join us for the live, half-hour online discussion via Zoom, where you''ll get the chance to chat with Jennifer, pick her brain, ask her research-related questions, and more!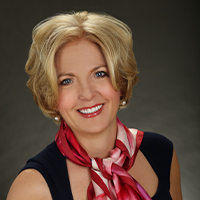 Jennifer Hofmann
President & Founder,
InSync Training, LLC