Introducing Elaine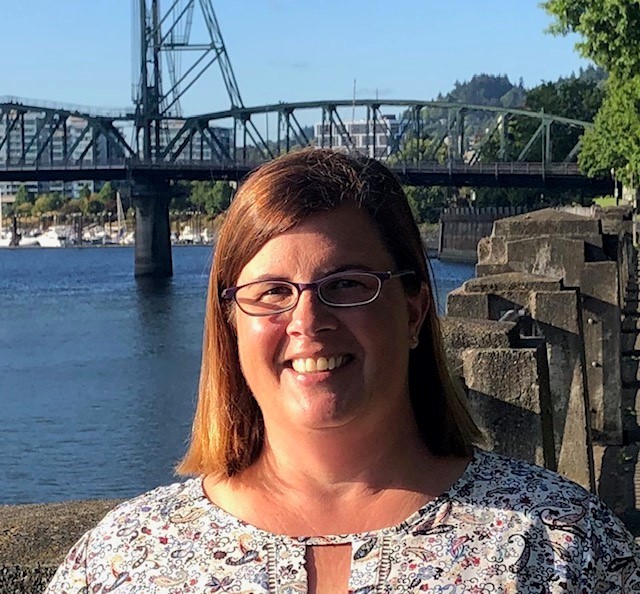 Hello friends and supporters,
I'm just wrapping up my first month as the new Executive Director, so I want to introduce myself to you. I'm a Missouri farm-girl, born and raised outside of Kansas City, Missouri. I spent seven years on active duty in the Coast Guard where my primary duties were driving motor lifeboats, fisheries enforcement, and law enforcement. After my time in the USCG and graduating with my BA in criminal justice, I became a military spouse and began the (very) regular transfers to new stations with my husband. We welcomed our son, David, while stationed in Door County, Wisconsin, and our daughter, Kathryn, during our second tour in Depoe Bay, Oregon.

All that moving was challenging, but it gave me the opportunity to jump into new fields and new career paths regularly, so my background has a lot of variety. The Estuary Partnership speaks to my personal values related to climate change, the environment and the people of the Columbia region, and I am very happy to have the opportunity to work with this talented and dedicated group of professionals to advance science and education in the lower Columbia.

Read more from Elaine.