How Can You Live In This World And Yet Be Innocent?
by J. Krishnamurti

[Listen to Audio!]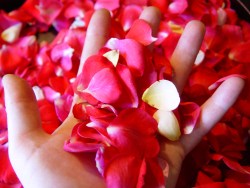 How can you live in this world and yet be innocent? First, be innocent and then you will live in this world, not the other way round. Be vulnerable, be tremendously vulnerable.

You do not even understand what it means to be innocent; if you are innocent, you can live in this world, in another world, in any world. But if you are not innocent you try to compromise with this world and then all hell is let loose. But learn about this sense of innocency. Don't try to get it. It is not the word. It is that state when you have no pretension's, no masks, no conflict. Be in that state and then you can live in this world. Then you can go to the office; you can do anything. If you know what love is, you can do what you will. There is no conflict, no sin . ., no pain.... Then you will live in this world totally, differently.

This is indeed the Mutation of the Mind. This is the fundamental transformation of man. The state of innocence is the state of mutation. In mutation is the birth of a new being. He is a being who acts but
never reacts, for, by living in the ground of inaction, he acts with charm and grace, a never-ending challenge for all — a challenge that is unexplained and therefore unanswered. Such one lives, just lives, but his very living awakens in others a sense of tremendous urgency. Strange though it may seem, the (hu)man of innocence becomes a potent nucleus for a total and a significant revolution in society. It is not that first there must be the transformation of the individual and then that transformed individual would lead a social revolution. These are not two different processes. In the transformation of the human being there has already begun the movement for fundamental social change. There is no time interval between the two. The process of transformation is just one and integral. The transformed human being represents the beginning of a social revolution. Such a human
being does not become a leader giving a call for social revolution. In such a call there is imitation and therefore an action which seeks to approximate itself to an idea.

But in a man of total innocence — in the very act of his living, the social revolution has already started. It is only when a time interval is given between the transformation of the human individual and the transformation of a society that the evil of leadership with all its ugly exploitation comes into being.
About the Author: Excerpt from J Krishnamurti and the Nameless Experience
by Rohit Mehta.
Latest Community Insights

How Can You Live In This World And Yet Be Innocent?
What does being innocent mean to you? Can you share a personal story of a time you really lived by being innocent? What helps you be a human of innocence?
Jagdish P Dave wrote: Being innocent means being true to oneself, being authentic, with no pretensions, no masks and no conflicts. Being innocent means revealing our original face with no facade. When we live innocently. i...
Bansi Pandya wrote: What does being innocent mean to you? Just living. Can you share a personal story of a time you really lived by being innocent? If I try to share a personal story then living is no more that would des...
David Doane wrote: Being innocent literally means to cause no harm. Sometimes I am innocent, such as when I am speaking from what I am experiencing, including to say what I see, imagine, fantasize, assume, feel, and/or ...
Share/Read Your Reflections
Awakin Circles:


Many years ago, a couple friends got together to sit in silence for an hour, and share personal aha-moments. That birthed this newsletter, and rippled out as Awakin Circles in 80+ living rooms around the globe. To join in Santa Clara this week,

RSVP online

.



Some Good News
| | |
| --- | --- |
| • | Secret to Life |
| • | No Impact Man's Guide to Activism |
| • | Between Worlds |
Video of the Week
Kindness Stories
Global call with Joel Solomon!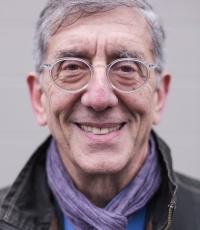 Join us for a conference call this Saturday, with a global group of ServiceSpace friends and our insightful guest speaker.

Join the Forest Call >>






About


Back in 1997,

one person

started sending this simple "meditation reminder" to a few friends. Soon after, "Wednesdays" started,

ServiceSpace

blossomed, and the humble experiments of service took a life of its own. If you'd like to start an

Awakin

gathering in your area, we'd be happy to help you get started.