FatFace Sign Up Information
Email Address
Email
Password
Password, Confirm Password
Your Name
First Name, Last Name
Your Address
Post-Registration Data
We are still gathering data about this website
Validation
This site did not show evidence of storing passwords in plaintext. This site does allow secured connections (https) This site did show a clear way to unsubscribe from their emails This site does verify your email address.
Membership Emails
Below is a sample of the emails you can expect to receive when signed up to FatFace.
View in browser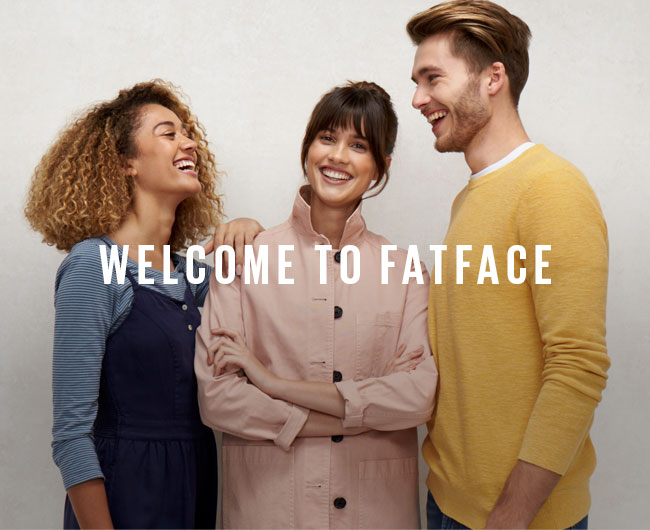 Hey Grayson Hill,

Thanks for registering with FatFace! Now that you''re signed up, you can manage your account, check the progress of your order and change your details by visitng the My Account page when you log in.

If you need help or have any questions about your order, please call us on

+1-800 585 0178

or email

uscustomerservices@fatface.com

, and we'll be more than happy to help.



All the best,





The FatFace Team
Call:

+1-800 585 0178




Email:

uscustomerservices@fatface.com

Terms & Conditions

|

Privacy Policy

Please add

info@emails.fatface.com

to your address book to ensure our emails reach your inbox!
You may unsubscribe at any time if you no longer wish to receive our communications in

Personal Details.





© FatFace

| | | | | | |
| --- | --- | --- | --- | --- | --- |
| | My Account | | | Check order status | |

| | | | | | | | | |
| --- | --- | --- | --- | --- | --- | --- | --- | --- |
| | Contact Us | | | FAQ | | | Our stores | |

.emailview
I am happy to receive news and offers by SMS
I am happy to receive news and offers by email
I am happy to receive catalogues by post
I am happy to receive news and offers by email
I am happy to receive news and offers by SMS
I am happy to receive catalogues by post
Data Name
Data Type
Options
I am happy to receive news and offers by SMS
Text Box
First name
Text Box
Last name
Text Box
Title
Text Box
Password
Text Box
Email
Text Box
Password (confirm)
Text Box
*Title
dropdown
Please select
I am happy to receive news and offers by email
checklist
I am happy to receive catalogues by post
checklist
I am happy to receive news and offers by email
I am happy to receive news and offers by SMS
checklist
I am happy to receive catalogues by post
Comments about fatface