Start Searching Today!
Type a URL to search registration information about any website
Fever Bee Sign Up Information
Email Address
Email
Username
Password
Password, Confirm Password
Your Name
First Name, Last Name
Your Address
Post-Registration Data
We are still gathering data about this website
Validation
This site did not show evidence of storing passwords in plaintext. This site does allow secured connections (https) This site did show a clear way to unsubscribe from their emails This site does verify your email address.
Membership Emails
Below is a sample of the emails you can expect to receive when signed up to Fever Bee.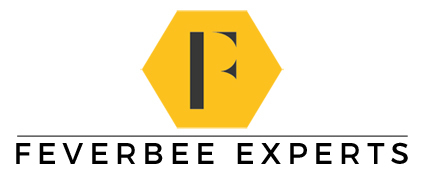 Since your last visit

| | | |
| --- | --- | --- |
| 4 | 1 | 4 |
| New Topics | Unread Messages | New Users |

Popular Topics

| | |
| --- | --- |
| Platforms & Technology | July 9 |

How to personalize your community homepage?

Hiewwaiy kwok

hiewwaiy

Hi all,

My name is Hiewwaiy and Iím a community manager at Infoland, a B2B software company in the Netherland. Our community is quite ĎĎyoungíí (we have launched it a year ago). Our biggest challenge is how to create a valuable community platform to ALL of our customers, as they come from diverse branches. We have customers working at hospitals, but also customers working in the food and utility branche Ö

| | |
| --- | --- |
| Managing Communities | July 11 |

Choosing and crafting a community's voice?

Christina Roosen

christinaroosen

Hello everyone! Iíve just become the community program manager for an existing community thatís been neglected for the last year or so. Itís customer service and support focused, and in the technology sector. Itís an exciting time, because I get to plan a nearly ground-up rebuild of the community vision, mission, user experience, and engagement strategy!

| | |
| --- | --- |
| Managing Communities | July 10 |

Saddam Hussain

saddam_2253

Hi Team
I would be grateful. If some one can help me few newer ideas and practice in the launch of the community. I am looking for any previous topic discussed here or new about complete launch details. I am new here

| | |
| --- | --- |
| Managing Communities | July 11 |

Job Description for a Super-User Team Leader

| | |
| --- | --- |
| | outofthebox |

Hi friends,

Does anyone have a JD for the responsibilities of a staff member on a community team whose primary work is to build super user communities? Many thanks in advance to any specifics!
†
This summary is sent from
FeverBee Experts
when we haven't seen you in a while. Change
your email settings
, or
click here
to unsubscribe.
Send these credentials via email.
Data Name
Data Type
Options
Username
Text Box
First name
Text Box
Last name
Text Box
Email
Text Box
Password
Text Box
Password (confirm)
Text Box
Checklist
Send these credentials via email.
Comments about feverbee.com