Field Notes Fall: Trees and Parks
National Parks Series D: Grand Teton, Arches, Sequoia
We figured that eventually we'd need to go back on press to make more of our Summer Release, the "National Parks" Series. But we sure didn't expect to do so just eight weeks after the launch. Thanks to all the subscribers, customers, and stores who tore through our inventory so quickly.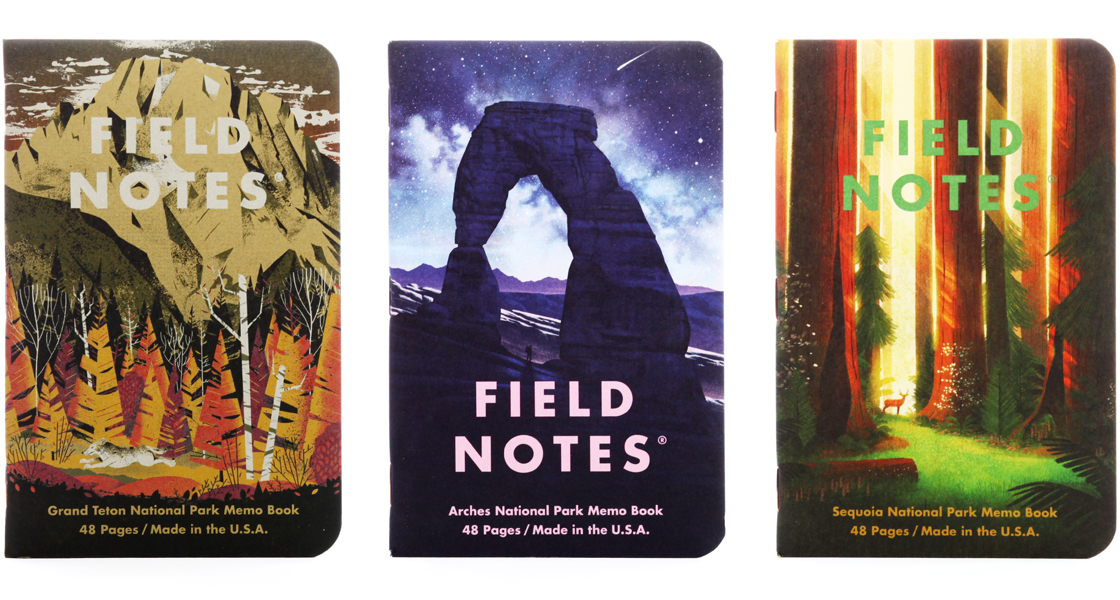 At the same time we were printing more of Series A, B, and C, we've added an additional 3-Pack to the mix. Series D includes Grand Teton National Park, Arches National Park, and Sequoia National Park. 3-Packs are available now.
Click to See The "National Parks" Series
The new art is gorgeous and brings the series to four 3-Packs and twelve parks, each representing "America's Best Idea."
To Die For
ICYMI, Our 44th Quarterly Edition is the "Autumn Trilogy" Edition. It features three beautiful covers that approximate the Fall leaf colors of the North American Sugar Maple, the American Elm, and the Scarlet Oak.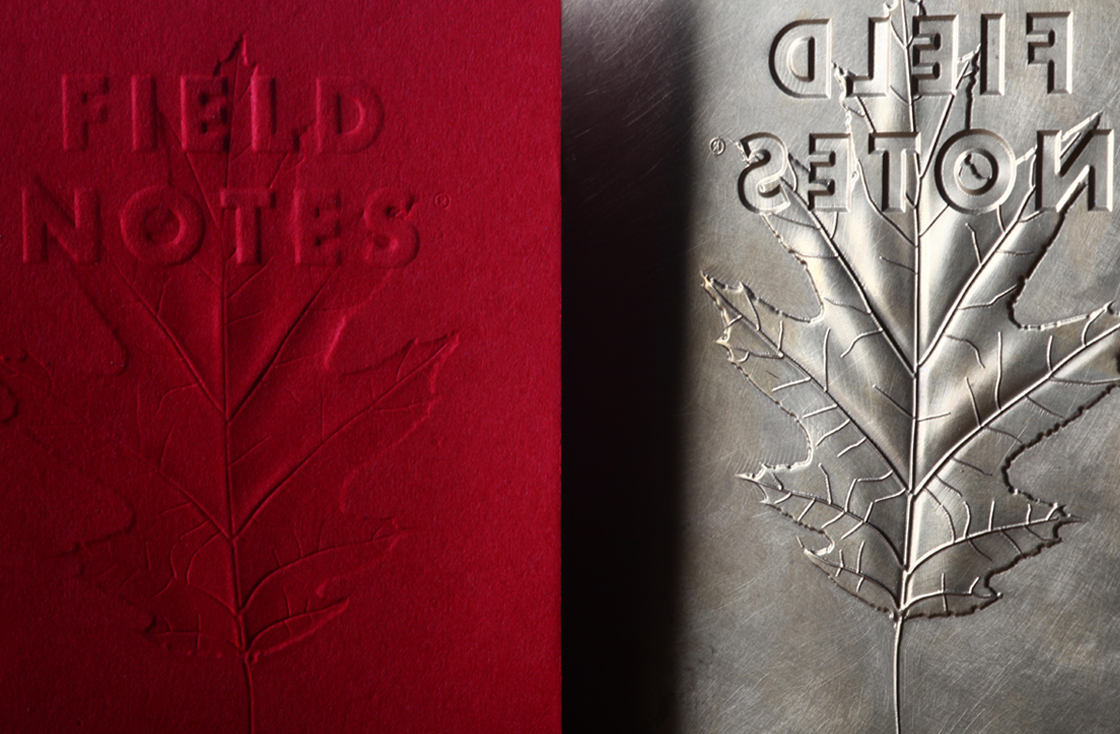 The cover of each book features a realistic debossed leaf of a specific tree species, and the Field Notes logotype is embossed. These effects have been achieved by producing a master "sculptural" die, carved into a brass plate in precise detail, and then painstakingly tweaked and revised.
Click to See The "Autumn Trilogy" Edition
"Autumn Trilogy" 3-Packs are available now, but this is a Limited Edition, and when they're gone, they're gone forever.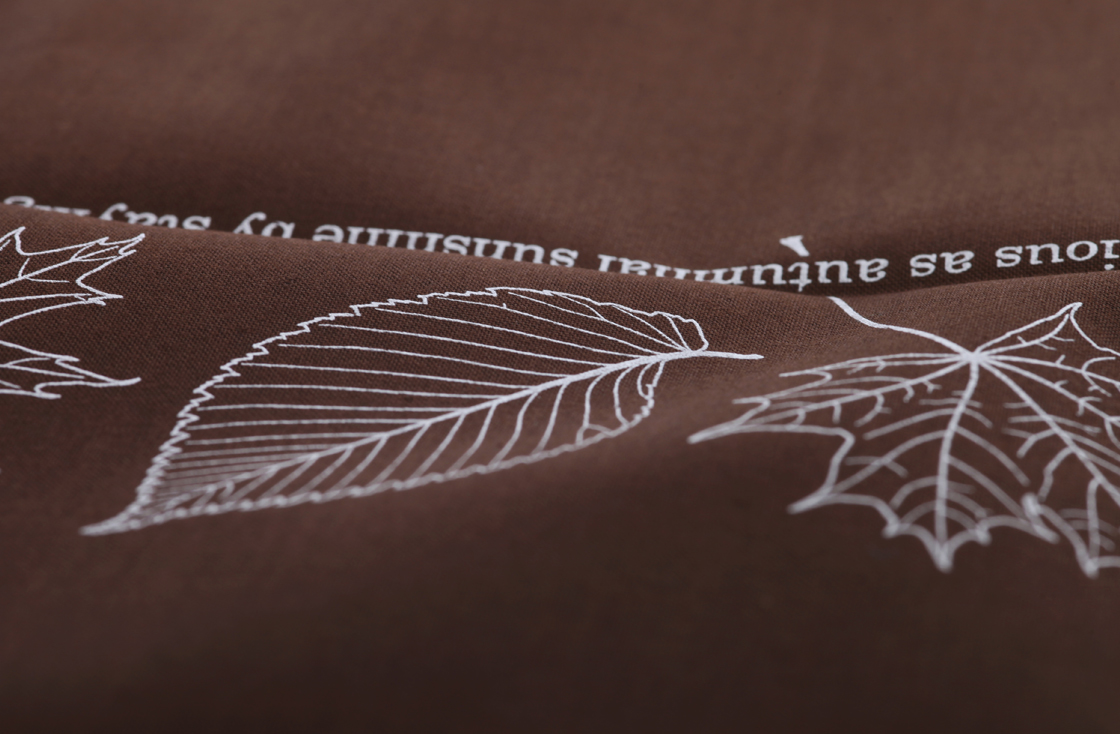 Choose to start a year-long subscription with "Autumn Trilogy," and you'll receive a Field Notes Pocket Handkerchief with your Fall 3-Packs and then get the Winter, Spring and Summer Editions when they're announced.
Subscriptions include free USA shipping for all four seasonal releases, as well as various other subscriber-only surprises. Also, subscribers automagically save 10% on just about anything they buy while signed in at our site.
Wilco and Winter
Wilco is barnstorming the country right now, touring in support of their new album, "Ode to Joy." And they've taken our special Wilco x Field Notes Box Set of Memo Books with them. Pick one up at a show or order yours online today.
Our Winter Release is currently in production. With "Mile Marker," "National Parks," and "Autumn Trilogy," it's been fun year so far, but we're excited to say, you ain't see nothing yet.
Love,
The Field Notes Brand Crew

Field Notes® Midwest HQ
401 North Racine Avenue
Chicago IL 60642 USA

Unsubscribe