First Aid Sign Up Information
Email Address
Email
Your Name
First Name, Last Name
Your Address
City
Post-Registration Data
We are still gathering data about this website
Validation
This site did not show evidence of storing passwords in plaintext. This site does allow secured connections (https) This site did show a clear way to unsubscribe from their emails This site does verify your email address.
Membership Emails
Below is a sample of the emails you can expect to receive when signed up to First Aid.

Thank you for signing up to our mailing list!
Please confirm that you would like to sign up to our mailing list to receive our regular updates and offers.
Please note that if you do not click the button below to confirm your subscription to our mailing list then you will be removed from this list.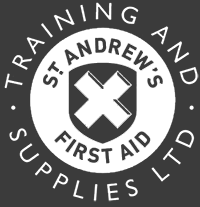 St. Andrew's House 
48 Milton Street
Glasgow, G4 0HR
Telephone: 0300 4 666 999
Email: sales@firstaid.org.uk
Charity number SC006750
Stay up to date with social:

Don't want to receive any further updates from us? Unsubscribe here
To join our mailing list, simply click this box to subscribe
To join our mailing list, simply click this box to subscribe
Data Name
Data Type
Options
To join our mailing list, simply click this box to subscribe
Text Box
First name
Text Box
Last name
Text Box
Email
Text Box
City
Text Box
checklist
To join our mailing list, simply click this box to subscribe
Comments about firstaid