Community COVID-19 Resources
HEALTHCARE WORKERS NEEDED
IL COVID-19 RESPONSE FUND

This past week has been traumatic and difficult for all of our residents, families, and businesses as we continue the fight against the COVID-19 virus. As you know Governor J.B. Pritzker issued Executive Order 2020-10 requiring all Illinoisans to stay in their homes to prevent the further spread of the COVID-19 virus. The Order prohibits things like visiting the homes of friends and the holding of gatherings of any size. The Order closes all nonessential establishments including various retail, recreational and entertainment businesses. The Order does not prohibit essential activities such as going to a grocery store, putting gasoline in vehicles, receiving healthcare treatment, or going outside for a walk.

As your Mayor, I will continue to be in regular communication with the community as well as attending daily calls with national, state and local leaders so that we can pass along important information to you from these calls. The health and safety of all Flossmoor residents, their families, as well as all of our Village employees and first responders are Flossmoor government''s first priority.

I will also continue to keep our residents informed as to what Village government is doing to keep us safe as our Village staff, employees, and first responders continue to do their very best to provide essential police, fire and public works services.

We will get through this challenging time together but I need your help. It is imperative now more than ever that we all practice safe social distancing, avoid all non-essential travel outside our homes, and stay inside except for periods for fresh air and recreation in our immediate areas. Failing to do so not only endangers yourself but endangers our families, and others including those essential workers that must go out to do their jobs. I know that this is very difficult but I also know that our residents are smart, caring, industrious, and of great courage.

Please take care of those around you and be safe.

Sincerely,
Mayor
For more resources, visit the links below.
For more information, go to
www.dph.illinois.gov
.
Click here for an
FAQ regarding the Executive Order
.
How to do business with the Village during COVID-19
Village Hall is closed to the public; however, essential services including police and fire response continue. The Village is waiving late penalties for utility bills and vehicle stickers. Click the

link

for more information on how to do business with the Village.
Homewood Disposal Adjusts Pick-up Standards

Homewood Disposal Service is committed to continuing its quality solid waste collections, but in response to the latest coronavirus information from the CDC and other relevant federal, state and local agencies, it is taking steps to help prevent the spread of the virus.
While Homewood Disposal Service
is not suspending the collection of bulk items at this time, the company
is requesting that residents temporarily refrain from placing any bulk items or refuse outside of the collection cart.
According to officials, Homewood Disposal has not experienced any significant shortage of drivers or recycling center employees due to COVID-19. However,
if the company reaches a severe worker shortage,
other restrictions or conditions may be introduced.
Additionally, there will be no residential service interruptions for residents who are past due on their invoices during this crisis.
To stay up-to-date on current measures taken by Homewood Disposal Services to protect the safety of employees and to reduce disruptions to residential service, visit
www.mydisposal.com.
Personal Protective Equipment Needed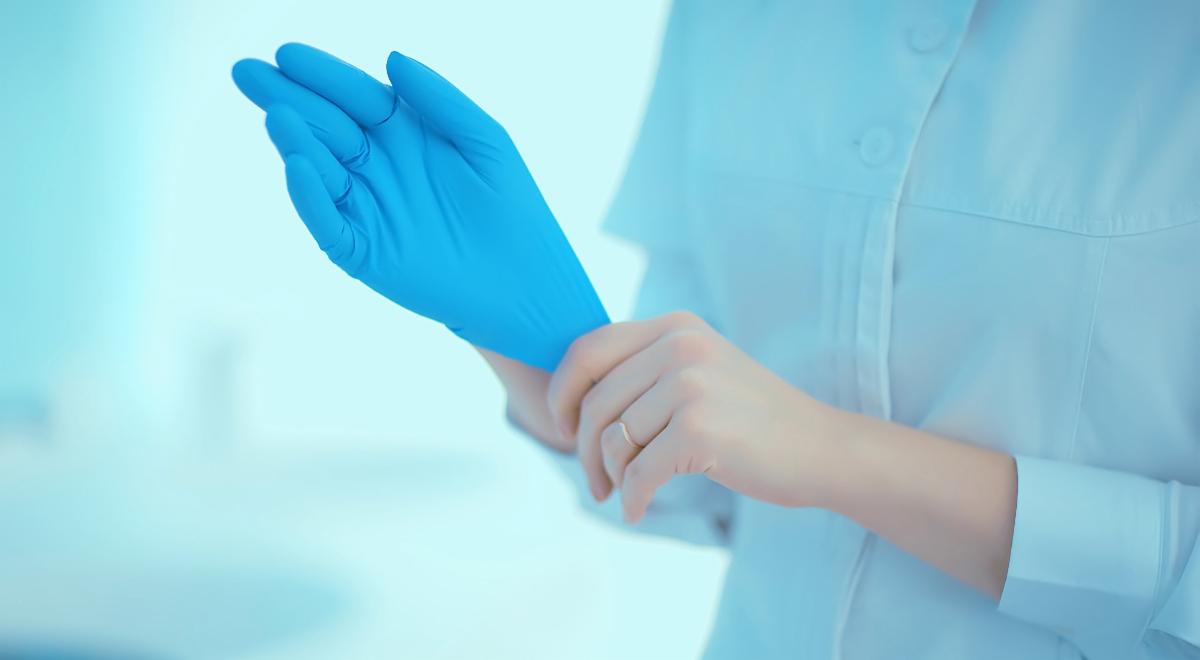 Are you interested in helping the State of Illinois get much-needed personal protective equipment and other supplies to our first responders during the COVID-19 outbreak? At the present time, the State is collecting information from potential donors.
State organizations are looking for the following donations:
Masks:
Gowns:
Gloves:
Eye Protection
Infection control kits
Hand sanitizer (any size)
Disinfectant wipes (any size)
Thermometers (forehead only)
Visit
Serve Illinois
for more information, to email your donation information, and to find out other ways to help during COVID-19.
If you would like to donate directly to the Flossmoor first responders please deliver to the Flossmoor Police Department front desk.
Emergency Small Business Grants and Loan Assistance

Under the leadership of Governor JB Pritzker, DCEO is working with partners to launch
emergency assistance programs
for Illinois small businesses. These initiatives include:
Hospitality Emergency Grant Program:
To help hospitality businesses make ends meet in the midst of the COVID-19 pandemic, DCEO is launching the Hospitality Emergency Grant Program with $14 million drawn from funds originally budgeted for job training, tourism promotion, and other purposes. Grant funds are available to support working capital like payroll and rent, as well as job training, retraining, and technology to support shifts in operations, like increased pick-up and delivery. Bars and restaurants that generated between $500K and $1M in revenue in 2019 are eligible for up to $25,000, and bars and restaurants that generated less than $500K in revenue in 2019 are eligible for up to $10,000. Hotels that generated less than $8M in revenue in 2019 are eligible for up to $50,000.
We will continue to update small businesses as the state releases more information about available resources.
Disaster Volunteerism

The State of Illinois and its community partners are working to ensure the health of our citizens. To do that, the State is asking for your help. The spirit of volunteerism and community service are alive and well during COVID-19. Those that are considering volunteering have options, both in-person options as well as virtual efforts.
For those interested for volunteering, please keep in mind the health and safety of all volunteers involved.
Keeping Volunteers Safe and Healthy:


Preparedness for Volunteers: If you are feeling sick, or displaying any symptoms of illness, please stay home. Volunteers can get the job done, but they need to be healthy and operating at 100% to make that happen! Please do not put yourself or anyone else at risk by coming to volunteer when sick. If you are displaying signs of illness while you volunteer, you will be asked by the group you are volunteering with to return home.

Preparedness for Organizations: Organizations that are accepting volunteers are to ensure that groups are limited to 10 people per group, with appropriate social distancing safeguards. Additional restrictions such as limiting volunteers to best protect vulnerable populations may be appropriate. All volunteers should be screened prior to beginning work (

see template screening tool

). If someone has a fever, cough, or other symptoms, they should be sent home. All volunteers should wash hands regularly and all areas of the service site should be properly disinfected at each shift change.

CLICK HERE FOR ALL VOLUNTEER CURRENT OPPORTUNITIES:
Report your organization''s volunteer activities
Click her to donate personal protective equipment (PPE)
Calling Retired Doctors and Nurses

To further the Governor''s mission to ensure the health, safety and welfare of the people of the State of Illinois during the COVID-19 pandemic, the Illinois Department of Financial and Professional Regulation ("IDFPR") is calling for retired doctors and nurses and announced several other actions to increase the number of health care professionals to join the fight against COVID-19.
IDFPR has issued a proclamation to allow out-of-state physicians, nurses, physician assistants, and respiratory care therapists to provide care to Illinois residents affected by COVID-19. Additionally, the Secretary of IDFPR has prepared a series of Variances allowing Illinois physicians, nurses, physician assistants, and respiratory care therapists whose license status is inactive, non-renewed, or expired that also satisfy an additional set of specific criteria to restore their licenses temporarily during this pandemic.
Out-of-state licensed physicians, nurses, physician assistants, and respiratory care therapists may practice in the State of Illinois in a limited set of circumstances as provided for by the IDFPR proclamation.

For more information, visit

www.illinois.gov

.
Illinois COVID-19 Response Fund to Benefit State Non-profits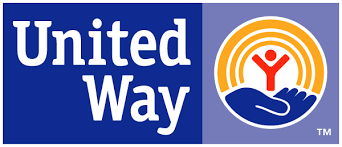 The United Way of Illinois and the Alliance of Illinois Community Foundations, in collaboration with the Office of Governor JB Pritzker, are establishing the Illinois COVID-19 Response Fund to raise funds from individual, corporate and foundation donors to be disbursed to non-profit organizations across the state serving individuals, families and communities hit hardest by the COVID-19 pandemic.

Currently, the Illinois COVID-19 Response Fund is only taking donations but the application for non-profit organizations will soon be open to deploy additional financial resources to local community foundations and non-profits to support residents in need of emergency food and basic supplies, interim housing and shelter, primary health care services, utility assistance, direct financial assistance for household expenses, supports for children and other vulnerable populations, and nonprofit safety and operations assistance.
For a list of Frequently Asked Questions or to donate, visit
www.ilcovidresponsefund.org
.
Support for Illinois Childcare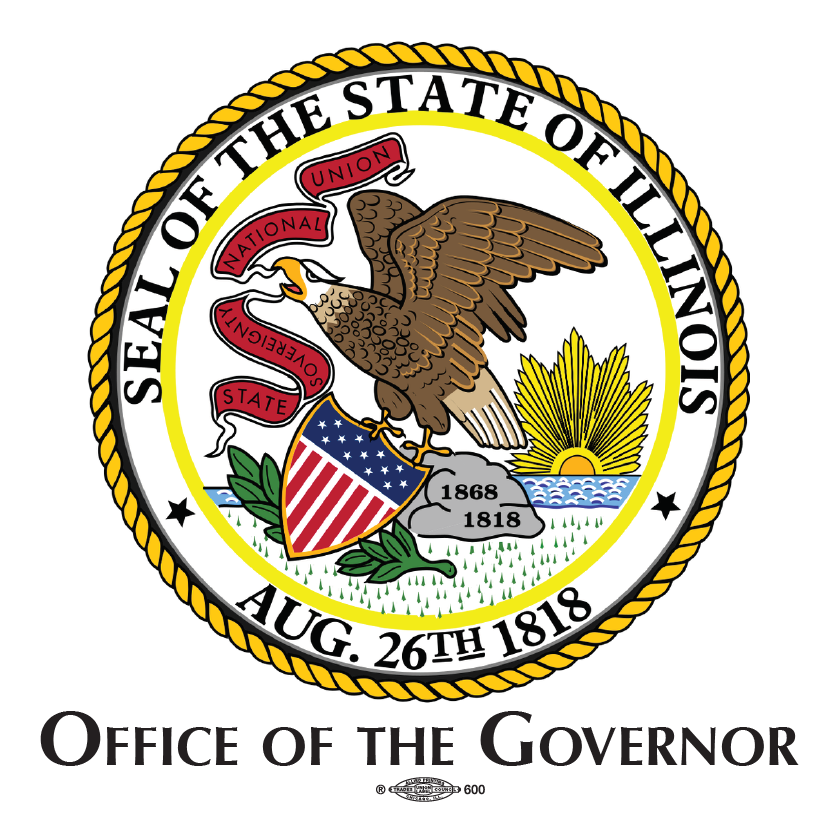 The health and well-being of children, families, and early childhood care and education providers in Illinois is of utmost importance. Many Illinois residents are wondering what can or should be done to prepare for the large increase in the number of cases of COVID-19 within the state. Helping control the spread of COVID-19 is everyone''s civic responsibility. Click here for

COVID-19

resources that contain information to help keep all Illinois residents, especially families, providers and those who support children, informed.
Visit the State of Illinois

Emergency Child Care for Communities

page for information on how to offer child care for essential workers during this public health crisis.
Support for the Senior Community

During the COVID-19 virus pandemic, the Village remains concerned about the effects on the senior community. The Flossmoor Police Department will continue to provide wellness checks when notified. Additional services for seniors include

Illinois Department on Aging

for wellbeing checks and to connect seniors to services (800) 252-8966 and

Catholic Charities

provides home delivered meals. Seniors can call them directly for help with meals and for other assistance (708) 596-2222.

Age Options

also serves suburban Cook County and can provide home delivered meals (708) 383-0258.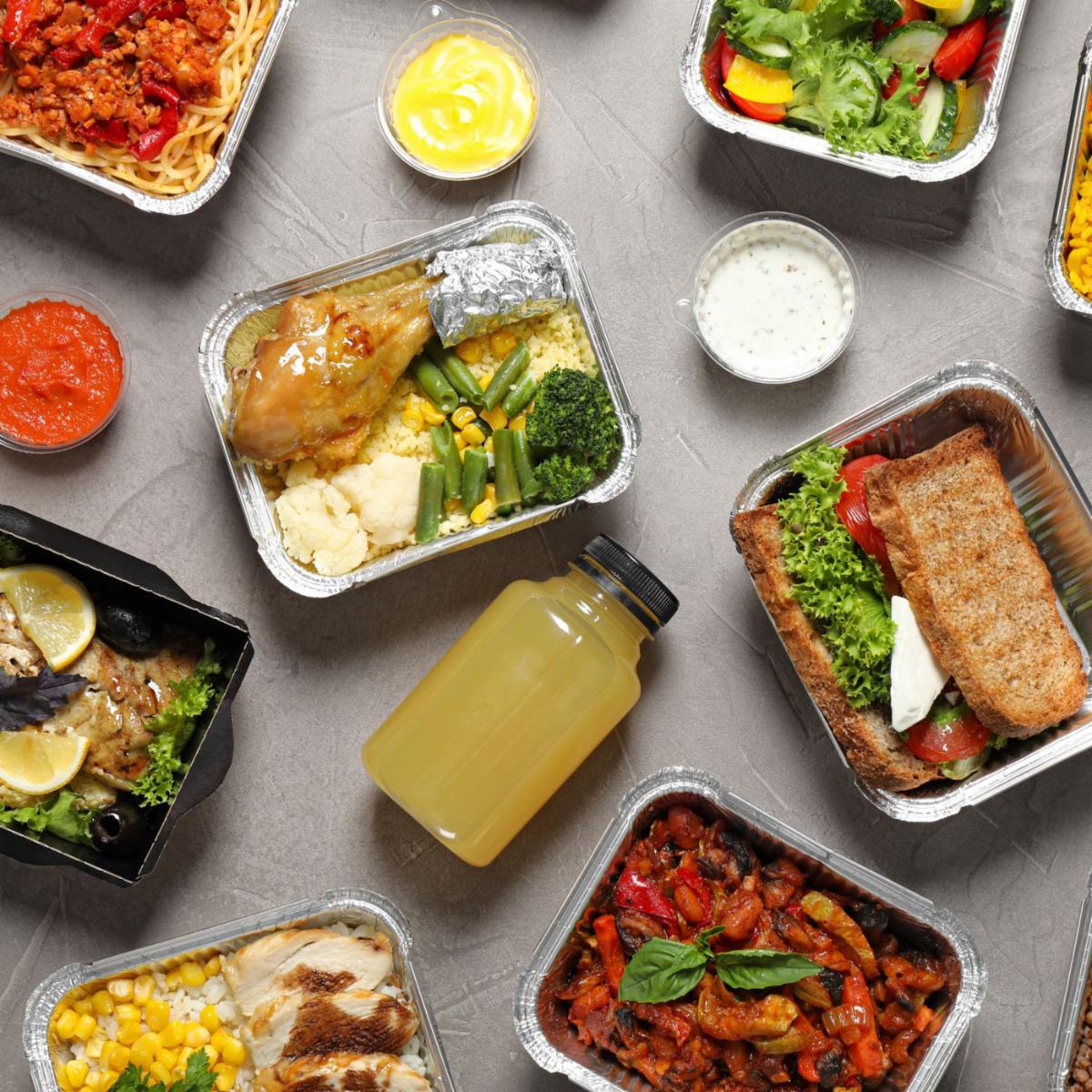 It takes a village! Help support local restaurants in these trying times. It''s our chance to thank them for choosing Flossmoor and supporting our fests and local non-profits and charities through sponsorships and donations. Special thanks to Michelle Nelson and Maggie Bachus for compiling this list of Flossmoor restaurants.

#Flossmooreats
Visit

www.flossmoor.org

to see the entire list of restaurants and hours or operation.
Dunning''s Delivers Groceries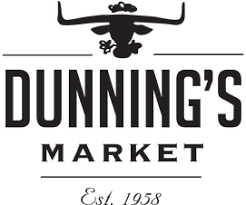 Online grocery ordering is now available at Dunning''s Market and Deli. Residents looking for milk, bread, eggs and other essential groceries are encouraged to take advantage of Dunning''s online ordering and deliver. Residents are encouraged to share this new online grocery ordering and delivery options with the seniors in their lives.
Visit
www.dunningsmarket.com
now to place your order.
Meijer Offers Dedicated Shopping Hours

Meijer has announced dedicated shopping hours for people in the community who are more vulnerable to developing serious complications from COVID-19, such as seniors and those with underlying health conditions. To give them some additional peace of mind when shopping, Meijer is now closing all stores overnight to allow for deep cleaning and stocking. This allows the organization to offer at-risk residents dedicated shopping hours before the stores open on Tuesdays and Thursdays from 7 to 8 a.m.
This week, Meijer also began offering dedicated shopping hours to first responders and essential services workers - including Meijer team members - who continue to serve the community. Those hours are Mondays and Wednesdays from 7-8 a.m.
Meijer acknowledges that health care workers, emergency responders, infrastructure partners, and Meijer team members have been working around the clock to serve the community. By offering these dedicated shopping hours, Meijer hopes to make it a little easier for these crucial workers to get the products they need for their families, too.
Metra''s Alternate Schedule

Metra introduced an alternate weekday schedule this week to adjust for the reduced number of riders due to the coronavirus pandemic. However, it will operate its normal weekend schedules on lines that have weekend service, unless otherwise noted.
The alternate schedules, which can be viewed on
metrarail.com
, represent about half of Metra''s normal weekday service but provide adequate service for those who still need to travel. There will be changes for every line except the Heritage Corridor, which will operate its normal schedule. Where able to, Metra will maintain the number of cars on trains to allow for social distancing.
The reduced schedules will remain in effect until health officials deem the crisis has passed and/or ridership begins to return to normal. On a line-by-line basis, Metra is monitoring ridership and may further reduce service to meet the ridership demands.

Free Internet for Qualified Families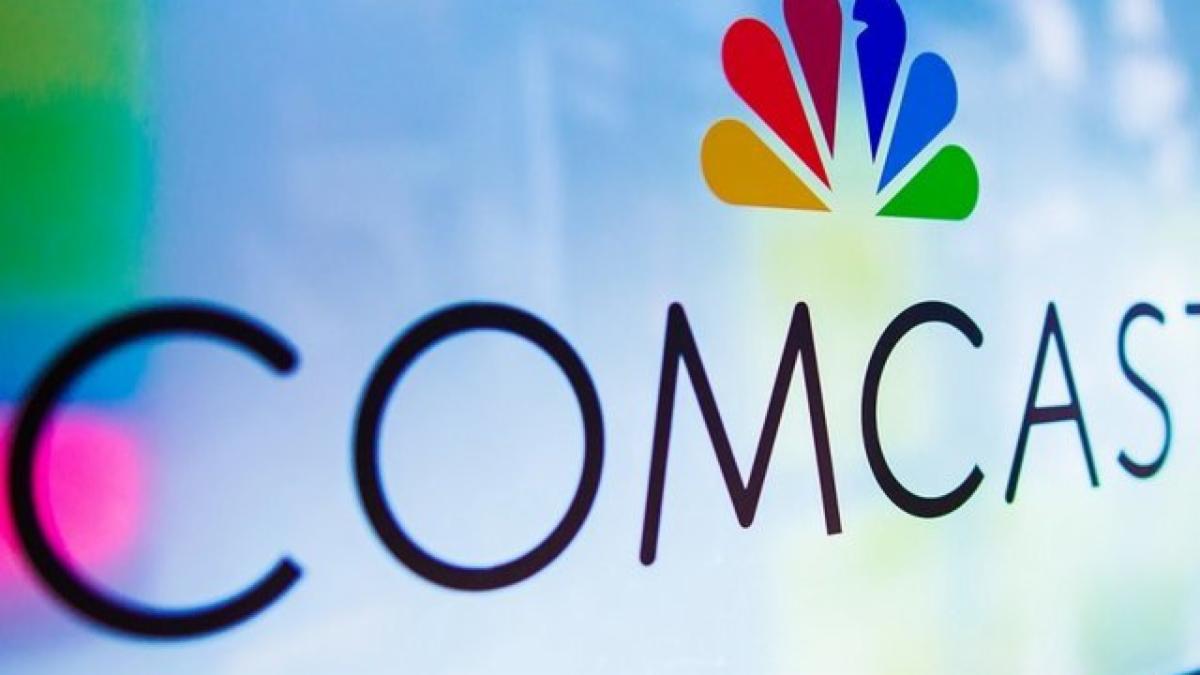 Comcast is taking steps to implement the following new policies during the coronavirus pandemic:

For more information and updates from Comcast related to Coronavirus, visit
www.comcastcorporation.com/COVID-19/.
Want Your Community Event Posted in Our Newsletter?
Click here
for the publicity request form on our website.
STAY CONNECTED