Start Searching Today!
Type a URL to search registration information about any website
Friends and Family Forum Sign Up Information
Post-Registration Data
We are still gathering data about this website
Validation
This site did not show evidence of storing passwords in plaintext. This site does allow secured connections (https) This site did show a clear way to unsubscribe from their emails This site does verify your email address.
Membership Emails
Below is a sample of the emails you can expect to receive when signed up to Friends and Family Forum.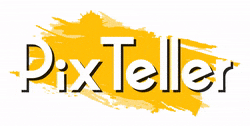 Hi Much91946,
You are one step away from creating unique designs and animations.
Click on the link below to confirm your account:
You can also activate your account from below link:
https://pixteller.com/activate-account?token=JD9IreO2SbqqL3Svp28GAuzqYmpS25
If you have any questions or feedback please reply to this email.
You received this email to @ because you registered on PixTeller.

| Data Name | Data Type | Options |
| --- | --- | --- |
Comments about friendsandfamilyforum