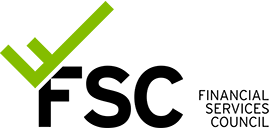 Dear Evelyn?

Thank you for signing up to the Financial Services Council's website.
To login and access to your account page, please use the same email address and password you used to create your account. Once you have logged in, ensure you select your communications preferences so you get all the content you need. You can update these at any time.
We look forward to providing you with an engaging website experience.
Thank you
Financial Services Council
---
Message protected by MailGuard: e-mail anti-virus, anti-spam and content filtering.
http://www.mailguard.com.au