THIS MONTH'S FEATURES:
• VR AS FILMMAKING TOOL
• E-SPORTS GET SERIOUS
• IMMERSIVE CINEMA
• DARK FOREST THEORY
• MEET DIGIDOUG
__________
+ COMMUNITY SPOTLIGHT & NEWS
+ CALENDAR OF EVENTS
The VR-Fueled Future of Cinema

// Wired
Director Jon Favreau and his crew shot Disney's new Lion King as one would any conventional film: with dollies, cranes, lights, and cameras. It's just that these tools were nowhere to be found on set, because The Lion King was filmed almost entirely in virtual reality. What Favreau has cooked up for The Lion King transforms VR from a handy filmmaking accessory into a high-powered, improvisational medium in itself—a stirring reminder that VR is changing the world in ways you don't need a headset to see.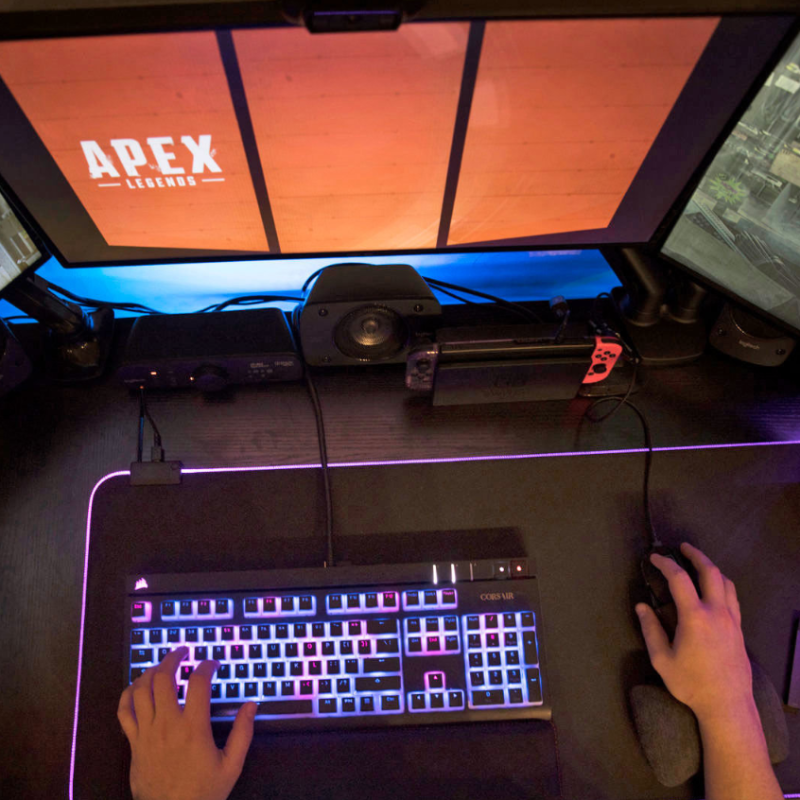 ESPN Launches E-Sports Series
// Engadget
ESPN certainly isn't new to hosting e-sports tourneys at its events, but its new EXP series represents an added level of commitment: the company wants to make digital competition a staple at its sports galas, not just special exhibitions.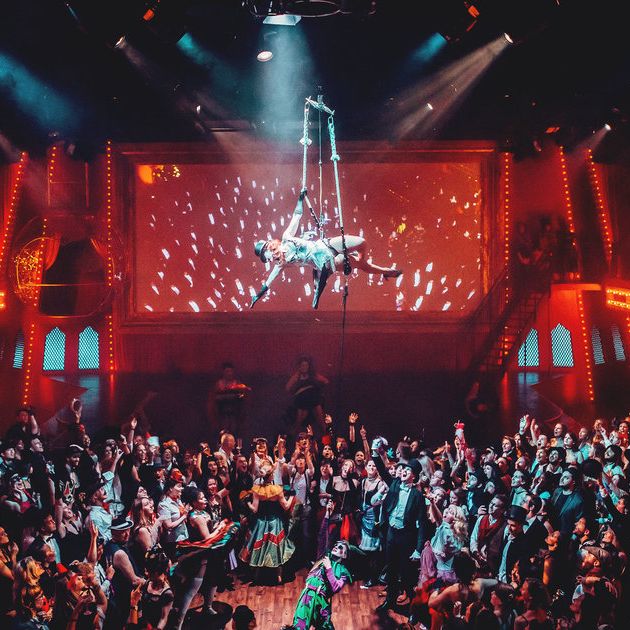 Secret Power:

Immersive Experience Transforms Cinema
// The Red Bulletin
Fabien Riggall, founder of Secret Cinema and longtime FoST community member, discusses the art of immersive world-building. The key, it turns out, is finding ways to blur the line between performers and audience members.
The Dark Forest Theory of the Internet

// OneZero
In its early days, the Internet was a haven of free expression and open discourse, its users protected by relative anonymity and separation from the physical world.
Today, however, the net has become the world's largest stage. With reputations on the line and culture shifting quicker than ever before, many people are sidestepping the limelight and retreating to the less public corners of the web: newsletters, podcasts, private forums. This "Dark Forest" is diminishing the "online persona."
Read Part II: Beyond the Dark Forest
Meet DigiDoug: A Live-Rendered Digital Human

// TED
In an astonishing talk and tech demo, software researcher Doug Roble debuts "DigiDoug": a real-time, 3-D, digital rendering of his likeness that's accurate down to the scale of pores and wrinkles. Powered by an inertial motion capture suit, deep neural networks, and enormous amounts of data, DigiDoug renders the real Doug's emotions (and even how his blood flows and eyelashes move) in striking detail. Learn more about how this exciting tech was built—and its applications in movies, virtual assistants, and beyond.
// COMMUNITY SPOTLIGHT: LIZZIE STARK

New feature alert! From now on, each month we'll be posting a Q&A with a different member of the FoST community. This month

we spoke to

Lizzie Stark

, a participation designer and author who's pushing the boundaries of what it means to participate in theater. Her new interactive theater pop-up, The Night Café, premieres in Boston on July 19th.
// COMMUNITY NEWS
• FoST 2018 exhibitors HaptX tried their hand (no pun intended) at building a bimanual, haptic telerobot. It debuted at the Amazon reMARS Conference.
• FoST 2017 performer GennaRose Nethercott

has created an

interactive fairytale

. You can back the project on Kickstarter!
• FoST 2018 speaker Mark Sagar and his company Soul Machines were recently spotlighted in a New York Times piece on virtual influencers.
• FoST speaker and exhibitor Karen Palmer recently

spoke with PCMag

about VR filmmaking, AI as a storytelling tool, and how XR-based art can rewire our brains.
• 2018 FoST speaker John Hanke's company, Niantic Inc., launched its new

Harry Potter augmented reality game

on June 21st.

• Former FoST workshop leader Jessica Brillhart has been named the

new Director of USC's ICT Mixed Reality Lab

. Read about her conversation with FoST's Charles Melcher at C2 Montréal

here

.
Got updates? Want to share them with the rest of the FoST Community?
Send us your good news, calls for submissions, humble brags, shout-outs, and more at
info@futureofstorytelling.org
.
// CALENDAR OF UPCOMING EVENTS
July 10–July 14
New York: TaleFest brings the best of NYC's comedy storytelling scene to the Kraine Theater in the East Village. Produced by Harmon Leon of This American Life and Erez Ziv of Horse Trade Theater Group, there's something for everyone on TaleFest's diverse lineup of open mic stars, musical storytellers, live podcast tapings, and more.

Get tickets

.
July 15–September 7
New York: Food of Love and Third Rail Productions present Midsummer, an immersive 360-degree staging of Shakespeare's A Midsummer Night's Dream paired with a multi-course tasting menu designed to augment the sensory experience of the play.

Get tickets

.
July 18–October 27
Chicago, Dallas, Atlanta, Toronto, D.C.: 29Rooms is back with the Expand Your Reality experience. This interactive pop-up art extravaganza is hitting the road for a summer journey through five major U.S. cities. Get tickets.
July 19 & 20
Boston: Lizzie Stark's new interactive theater pop-up, The Night Café, runs for two nights in Somerville. Set in a metaphysical beat café, each night will feature live jazz, quests, puzzles, and a small menu of bespoke experiences.

Get tickets

.
July 26
–
28
Minneapolis: Make a Scene is a brand-new scenario festival in the Twin Cities. Join for a weekend-long celebration of novel live-action narrative games ranging from large to small, silly to serious, and abstract to personal. It's a LARPing dream come true!

Get tickets

.
// ONGOING EVENTS
Montréal: Phi Centre shows off some of the world's latest and most innovative technology-based artworks in its >HUM(AI)N exhibit, a meditation on an impending reality in which machines are not separate, but a part of us. >HUM(AI)N runs until September 15.

Get tickets

.

London: Secret Cinema returns for another jaw-dropping immersive film experience. This time, it's a spy mission featuring a screening of the James Bond action thriller Casino Royale. The event runs until September 22.

Get tickets

.