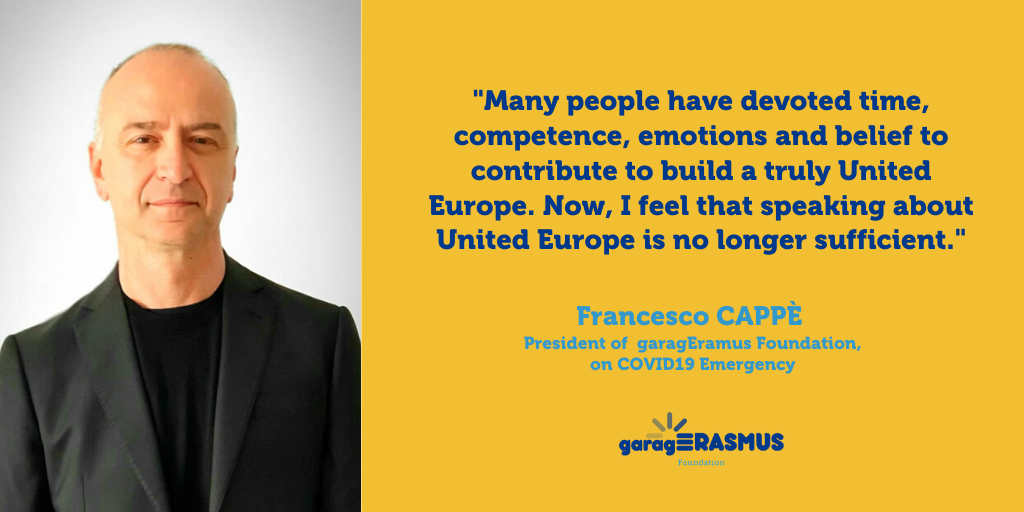 gE President Francesco Capp? calls for a common EU response to Coronavirus crisis
The President of garagErasmus Foundation Francesco Capp? calls for a United Europe able to have a common reaction to the Coronavirus crisis in a letter addressed to our community.

He urges Europe "to protect and stay close to the weakest, preserving its different cultures and at the same time a modern democracy able to take the opportunities of a new world".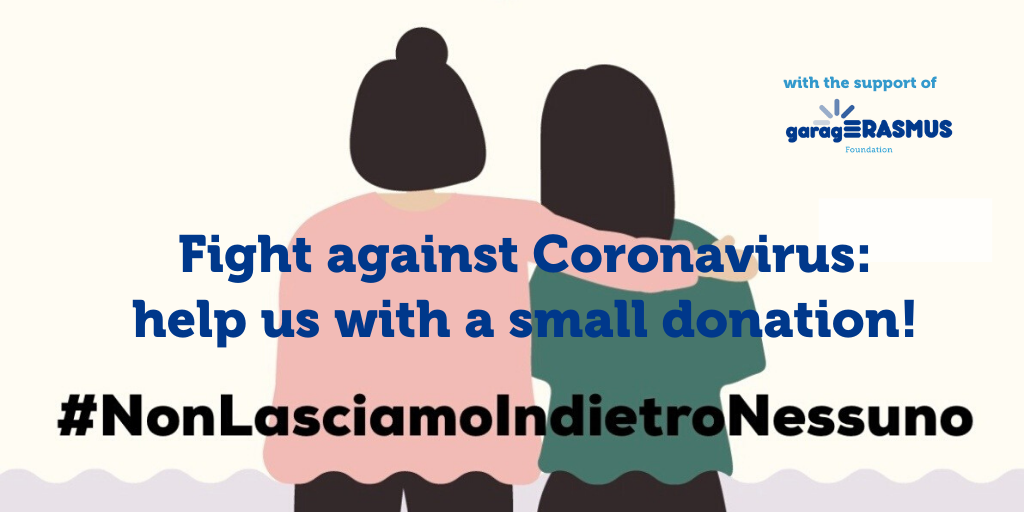 Help Italian Hospitals: support #NonLasciamoIndietroNessuno campaign!
garagErasmus Foundation adheres to the #NonLasciamoIndietroNessuno / #LeaveNoManBehind campaign, a crowdfunding campaign launched on 10 March 2020 to raise money to help Italian health authorities fighting the impact of Coronavirus.

Collected funds are donated on a running basis to hospitals facing the greatest difficulties, to support an adequate response to the containment of the epidemic and to the world of research. So far the campaign has raised 389.690?, but more money is needed to face this exceptional emergency!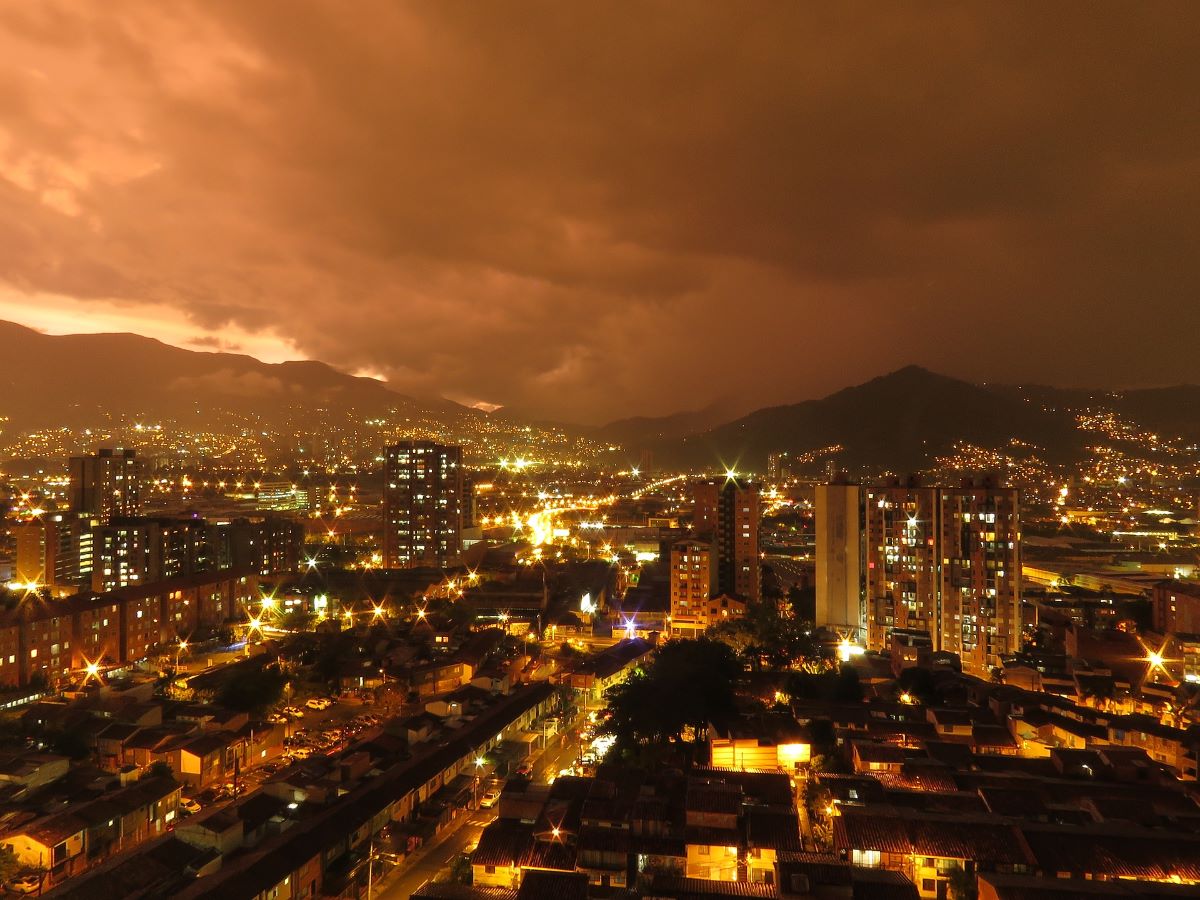 gE4Medellin, our first local chapter in America!
As a result of our experience in Colombia last autumn, garagErasmus is pleased to announce that we count on our first American gE4Cities on board: gE4Medellin: welcome on board!
The Italian Language and Culture Center in Medellin decided to join our professional network for the Erasmus Generation to invest their energy working in innovative projects strenghtening links between Colombia and Europe.

garagErasmus4Medellin''s main goals are to promote mobility in Europe, develop promotional events on gE''s advantages, invite Colombian universities & entrepreneurs to join the project and its benefits, developing strategic partnerships to send students and professionals to Europe enlarging gE''s family and facilitate lifes and experiences of students.
MORE INFO - FACEBOOK PROFILE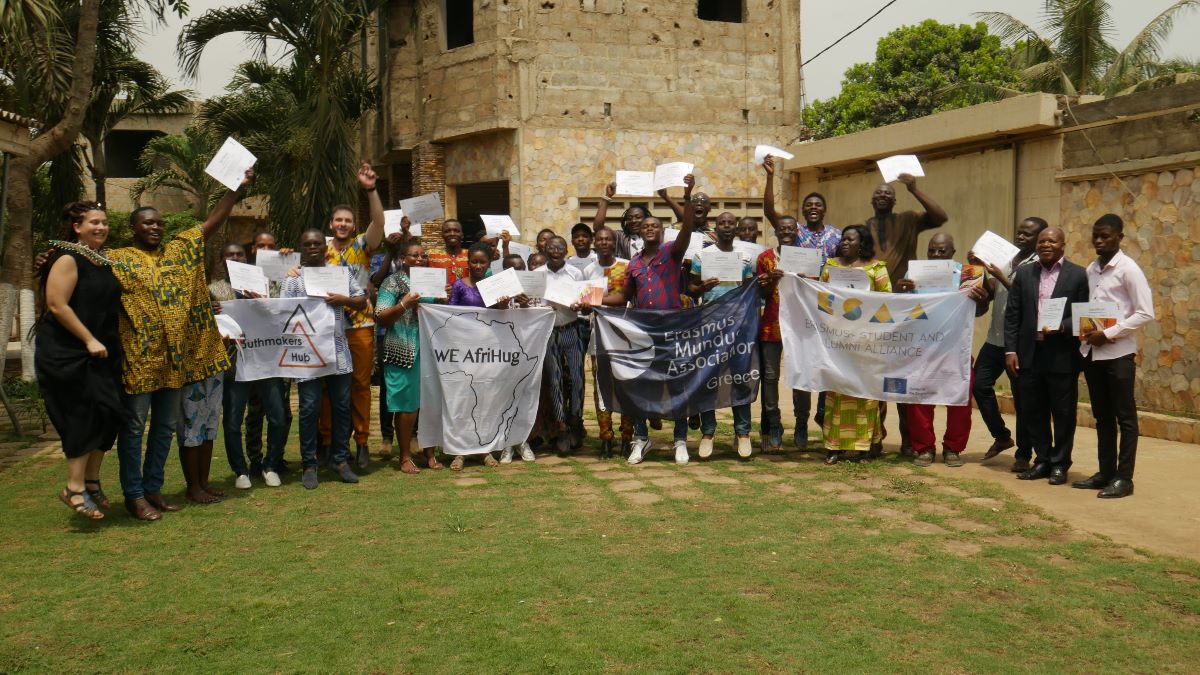 WE AfriHug 2020 in Togo, Benin
& Nigeria
We are proud to see that our friends at WE AfriHug keep their activities to empower youth, provide capacity building and foster synergies between African and European Institutions in African countries!

During the last weeks WE AfriHug has been offering training sessions focusing on project management, public speaking, social change, crowdfunding, proposals'' writing and Erasmus+ opportunities for Universities, NGOs and Individuals in Benin (VIDEO), Togo (VIDEO) and Nigeria.

WE AfriHug is a project of Youthmakers Hub co-funded by ESAA. Its promoter Konstantinos Maragkos won the first edition of our Golden Laissez Passer award in 2018. Besides Togo, Benin and Nigeria, WE AfriHug has so far been implemented also in Tanzania, Uganda, Kenya, Ethiopia, Togo, Ghana, Nigeria & Sahrawi Refugee Camps, training a total of 3,219 students and university staff in thirteen universities, 210 youth workers, and 73 NGOs.
VISIT THE PROJECT''S WEBSITE