LOADS OF ONLINE EVENTS STILL TO COME
It''s been great seeing everyone joining in on Zoom chats, online streams, virtual tastings, and sharing memories on social media. We love to see what you are all up to so make sure to tag us on

Insta

,

Facebook

and

Twitter



If you haven''t checked out the site for what''s happening, now is a good time to jump on board, because tonight we''ve got a special

GABS Have a Beer With

Lewis Maschmedt from Pirate Life, then there''s

Virtual Bingo Bonanza with Moon Dog

, followed by a special

Beer Quiz with Judd

, which features three of the Good Beer Week founders: Siobhan Kerin (GBW and IBA Events Director), Miro Bellini (Brooklyn Brewing Ambassador), and James Smith (founder of The Crafty Pint).

Plus Wolf of the Willows have a new Cooking with Beer up:

Learn how to make XPA Beer Can Chicken with chef Dave Christopher

.

Events roll on Thursday, Friday and Saturday, so if you are

missing the pub

, we are

here for you

.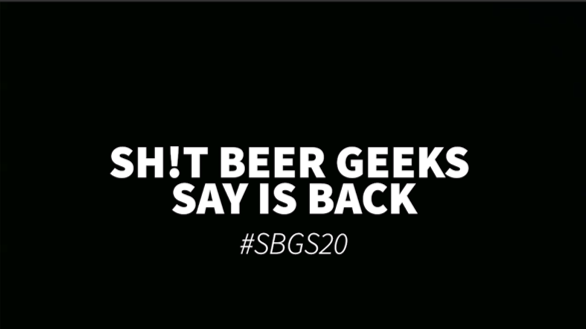 We have all been that person once in our lives... complaining about haze, asking for more hops, wondering why we''re drinking beer older than two weeks.

If this sounds familiar maybe the the latest

Sh!t Beer Geeks Say

video is for you? Check out the

hashtag #sbgs20 on instagram, and add your own!
GBW AT-HOME: SELLING FAST
If you weren''t quick, you still have two slim chances of grabbing the GBW AT-HOME packs from our festival breweries.
Only Modus or Bridge Road have any left in stock... and they might be gone by the time you read this so click their logos below RIGHT NOW.
What you'll find in the pack:
Boatrocker Stout
Boatrocker Miss Pinky
Bridge Road Brewers Beechworth Pale Ale
Bridge Road Brewers Nitro Mountain Lager
Hop Nation Organic Lager
Hop Nation The Dawn Double NEIPA
SITE - 2019 Lapin - Cherry Sour Blonde
Modus Operandi XPA
Modus Operandi Hazy 03
Stomping Ground Bunker Porter
Stomping Ground Hop Stomper IPA
Limited edition Good Beer Week Virtual Festival beanie
Limited edition Good Beer Week Virtual Festival stubbie holder




Make sure checkout Beer Swag Day, from The Crafty Pint team

Inspired by triple j''s Ausmusic T-Shirt Day, on May 23 the Aussie beer community is encouraged to show off their favourite beer swag - their t-shirts, stubby holders, growlers, beanies, hoodies, glasses, bottle openers and whatever else in in their collection.


There will be prizes for the best posts on Instagram and Facebook: for the most creative and entertaining; the biggest and most outrageous hauls; the most amazing bits of vintage swag.
Details here.
Cheers,
The Good Beer Week Team