2020 has asked a lot of young people; they have given up their freedoms, their social lives and (with a perhaps surprising reluctance) their exams. Whilst this has partly been to protect themselves, it has principally been in service of others, the more vulnerable in our society. Service is, however, in Gordonstoun's DNA: during the Blitz, when the School was relocated to Wales, our students helped to fight fires with an Austin 7 car painted red and equipped with a ladder. Ever since, we have been the only school in the UK to be incorporated into the national Fire Service.
Though hard to imagine right now, I suspect we will look back on this time as a period when we showed who we really are.

As for silver linings, one need look no further than our new outdoor learning spaces, at strengthened bonds within Houses, at the embedding of digital learning within our curriculum, and at a plethora of online events which connect us ever more closely with our parents and alumni around the world.

We have learned the value of family and friendships, and the Gordonstoun family has never felt stronger.

Lisa Kerr, Principal

What can the Joe Wicks phenomenon tell us
about revision

Active Revision Course Director, Kate Gibson, explains how Gordonstoun uses exercise to boost exam grades.

A parent''s perspective on Gordonstoun
Tessa Lumley on what makes Gordonstoun so special and the characteristics the school has instilled in her children.

"I loved the location of the school, the chance for my children to grow up in a such a beautiful environment and so close to the sea, after early childhood in London. I was very keen on them having as many experiences as possible at school and was thrilled with the idea of expeditions and sail training, with them having experiences I could not provide them, of them climbing mountains and also being expected to help other people."

Gordonstoun cooks up a MasterChef
quarter-finalist

A Gordonstoun chef reached the quarter-finals of the hit BBC cooking programme, Masterchef - The Professionals.

31 year old Ross Burgess captured the hearts of viewers when the judges said his signature dish of Aberdeen Angus was a 'triumph'.

Ross now has grand plans for the menus at Gordonstoun.

Gordonstoun entrepreneurs face
Young Enterprise Scotland ''Dragons' Den''

Read about the Gordonstoun dragons.

Returning to Gordonstoun
James Newsom - Duffus 1988
James Newsom returned to Gordonstoun with his boys and shared his story.
"I came to Gordonstoun in the fall of 1987 as a 4th former in Duffus House - the real Duffus House. When I came, I knew the school was in Scotland and that was about it. During my planned year abroad, I played rugby and hockey, sailed Sea Spirit through Loch Ness, shot clays, climbed a couple of Munros on exped, worked the stage crew for a play, and maybe even ran a few laps around the house in P.D."

Click here to subscribe to our YouTube channel.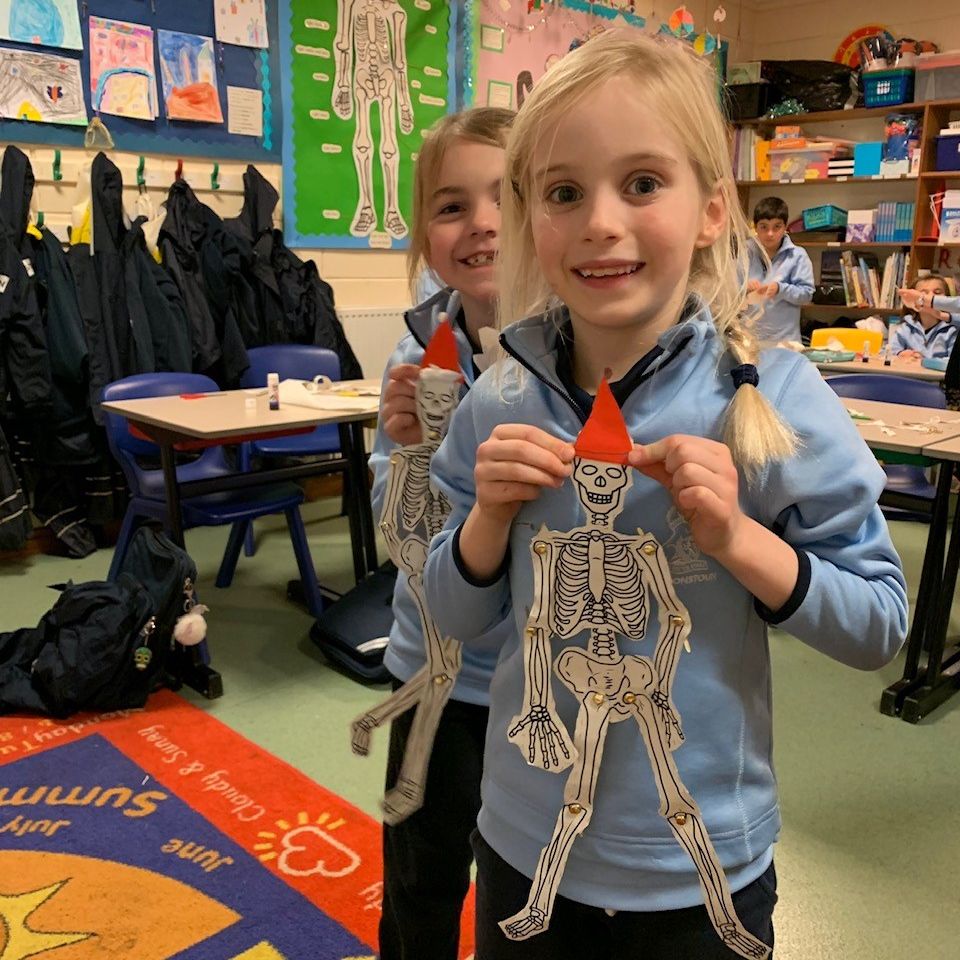 The bare bones of it

Years 3/2 learned about the skeletal system, looking at the different joints and bones, and creating some of their own skeletons. The proximity to Christmas meant that some were a little more festive than might be conventional!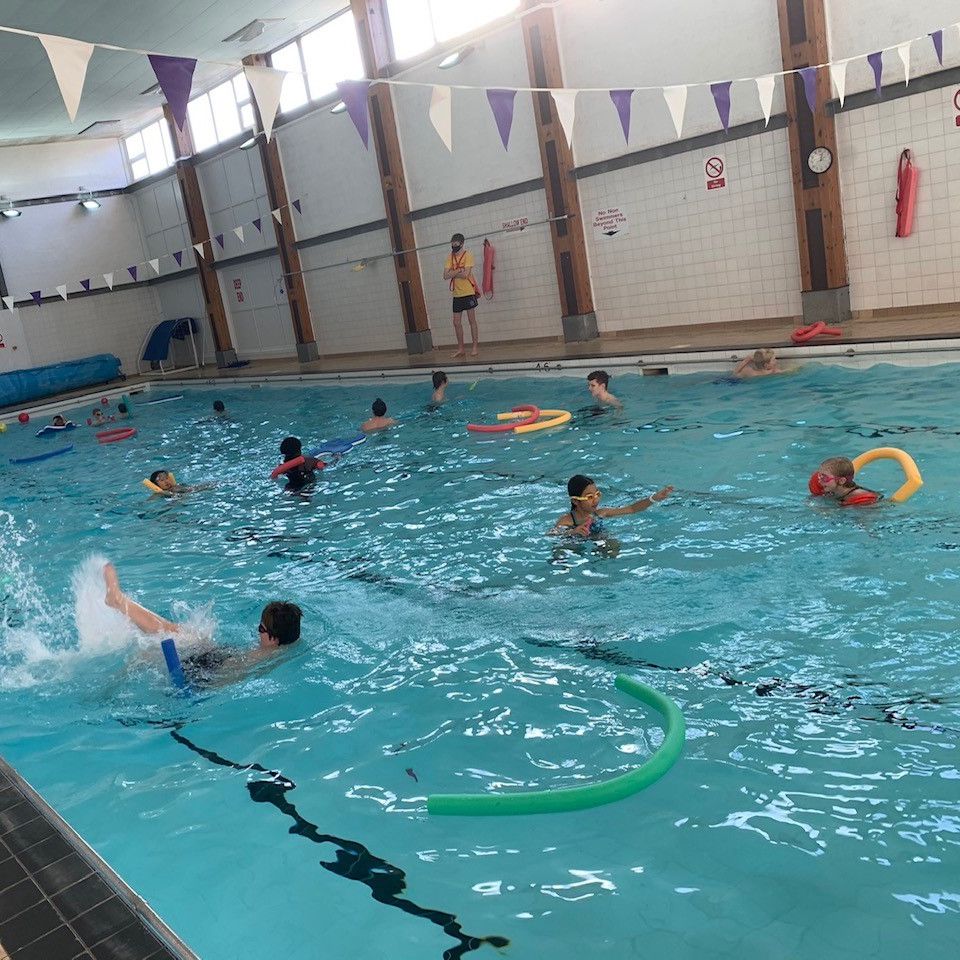 In the Swim

It has been marvellous to see our newly refurbished indoor swimming pool getting such great use this term; the Junior School has enjoyed brilliant weekend swimming sessions - carefully overseen by members of the Senior School's Lifeguard service.

This term the Year 3/2, 4 and 5 pupils have worked incredibly hard preparing for this year's Nativity production. Due to the current restrictions, rather than the usual live performance, each scene as well as song has been filmed and carefully put together to form a Nativity film. The Junior pupils have thoroughly enjoyed the experience of working closely with a camera man, as well as rehearsing and performing in a variety of locations around our beautiful campus.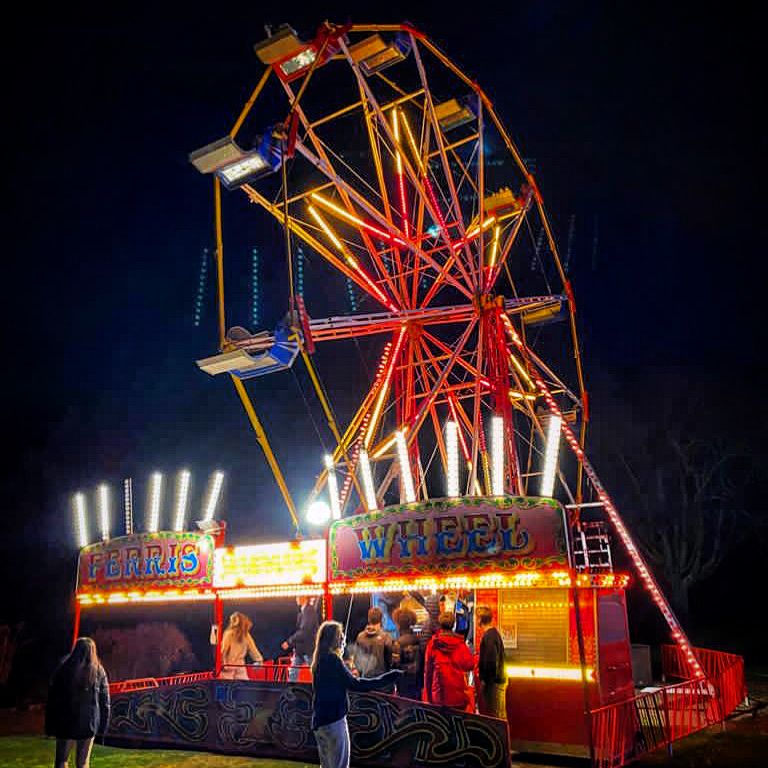 The Winter Fayre

What to do when students can't travel home for the Leave out weekend? Bring the funfair to Gordonstoun. The Sunday of what became a 'Leave in' weekend saw Fairground rides, street food and the big wheel on the South Lawn. Brilliant!
.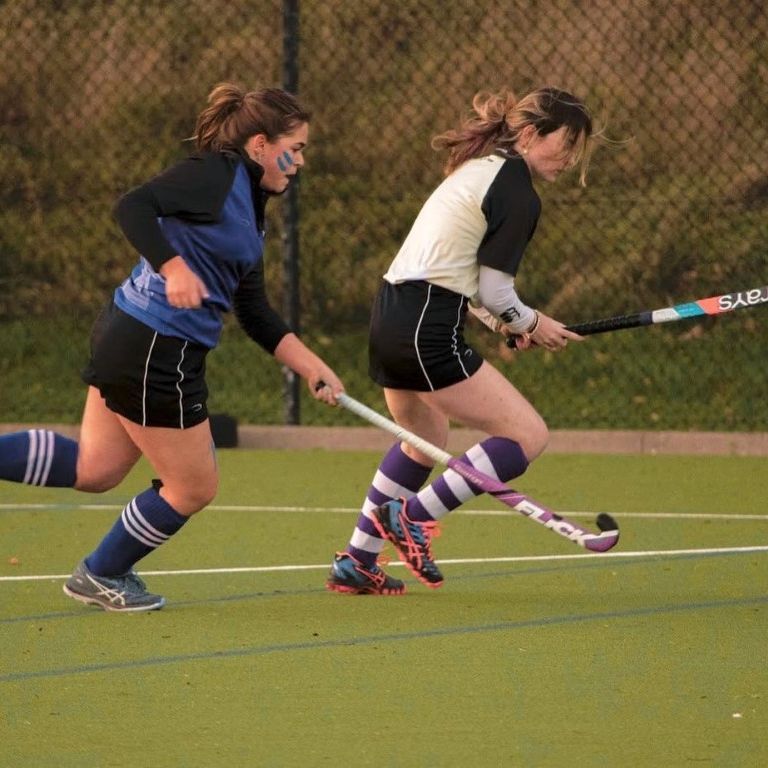 Interhouse Sports

With no external sporting fixtures this term, our interhouse competitions - touch rugby and hockey - had a particular edge, with weekend matches supported with as much enthusiasm and commitment as they were played.
As Gordonstoun joined the rest of the world with restrictions on audiences for live theatre, the Drama department solved the problem by filming this term's show - giving cast and crew the added opportunity of performing on and for the screen.

The Senior Production film ''Colour my World'' will showcase our students'' talents in a beautiful cinematographic production available by the end of term. Watch this space!

Click here to see what''s happening on social media.

We have 7 full time chefs and over 30 Catering Assistants producing almost 6000 meals a week. We serve dishes from all over the world, and constantly review our menu to make sure we offer a healthy balanced choice of foods.

Year 9 Virtual Taste of Gordonstoun
(2022 and 2023 entry)
Saturday 16 January 2021
(13:00-14:00 BST)

We are holding a Virtual Taste of Gordonstoun Webinar for Year 9 entry via Zoom on Saturday 16 January 2021 at 13.00-14:00 BST.

It's a great opportunity for prospective families interested in Year 9 entry in 2022 and 2023 to get a taste of life at Gordonstoun, chat to our Principal, hear from some students and staff and have a tour of our very own ocean-going sailing boat.

Our school was described as 'Outstanding' and 'Sector leading' by inspectors in 2019. Our unique curriculum builds resilience, compassion and responsibility in our students, helping them to cope with life's challenges.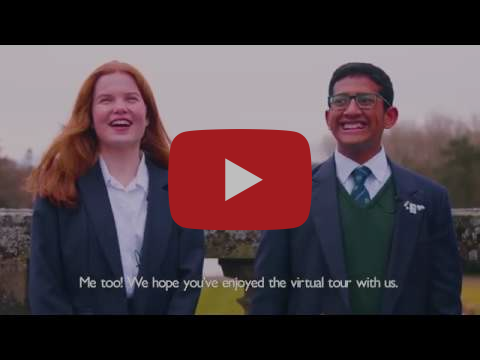 Virtual Campus Tour Vlog