gotoper Sign Up Information
Email Address
Email
Password
Password
Your Name
First Name, Last Name
Your Address
Home Address, City, State, Country, Zipcode
Phone Number
Phone
Post-Registration Data
We are still gathering data about this website
Validation
This site did not show evidence of storing passwords in plaintext. This site does allow secured connections (https) This site did show a clear way to unsubscribe from their emails This site does verify your email address.
Membership Emails
Below is a sample of the emails you can expect to receive when signed up to gotoper.
ONLINE CME

|

LIVE MEETINGS

Hi there,
Thank you for subscribing to PER's email list. We are excited to share our world-class CME programs with you.
Now that we know a little about you, here is a little about us!


We host many live, interactive, data driven conferences all over the world featuring medical leaders in Oncology and other therapeutic areas.
The Chemotherapy Foundation Symposium® - Featuring Dr. Benjamin P. Levy
The Miami Breast Cancer Conference® - Featuring Dr. Patrick Borgen
The School of Breast Oncology® - Featuring Dr. Joyce O'Shaughnessy
International Congress on Immunotherapies in Cancer™ - Featuring Dr. Antoni Ribas
The Winter Lung Cancer Conference™ - Featuring Dr. Mark A. Socinski
<![if !mso]>
See more live conferences
<![endif]>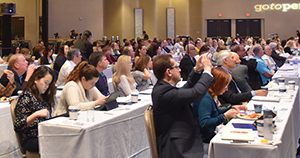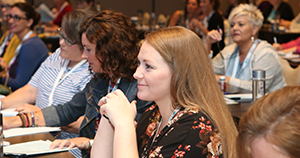 Online CME programs are being constantly added to our website just for you! Click a topic below to start an activity!
Breast

CNS/GBM

Dermatologic

Gastrointestinal

Genitourinary

Gynecologic

Head & Neck
Hematology

Immunotherapies

Lung

Pathology

Sarcoma

Supportive Care

Allergy
Biosimilars

Cardiology

Endocrinology

Immunology

Neurology

Psychiatry

Pulmonology

Women's Health

Follow us on Social Media