Start Searching Today!
Type a URL to search registration information about any website
Gustavo Dudamel Sign Up Information
Email Address
Email
Post-Registration Data
We are still gathering data about this website
Validation
This site did not show evidence of storing passwords in plaintext. This site does allow secured connections (https) This site did show a clear way to unsubscribe from their emails This site does verify your email address.
Membership Emails
Below is a sample of the emails you can expect to receive when signed up to Gustavo Dudamel.
A message from Gustavo Dudamel on Giving Tuesday
VER EN ESPAÑOL
My Dear Friends,
Today is #GivingTuesday, and on this global day of generosity I hope you'll consider giving to my Foundation at the link below. All donations will support our mission of transforming the world through art, culture, and music, particularly as we look forward to a European Tour in April 2020, celebrating Beethoven's 250th birthday with a unique production of Fidelio that explores his identity as a deaf artist, and looks at how people experience music in different ways.
To learn more and donate, visit this link:
https://www.dudamelfoundation.org/donate

Or you can go straight to the giving page here:
<![if !mso]>
DONATE
<![endif]>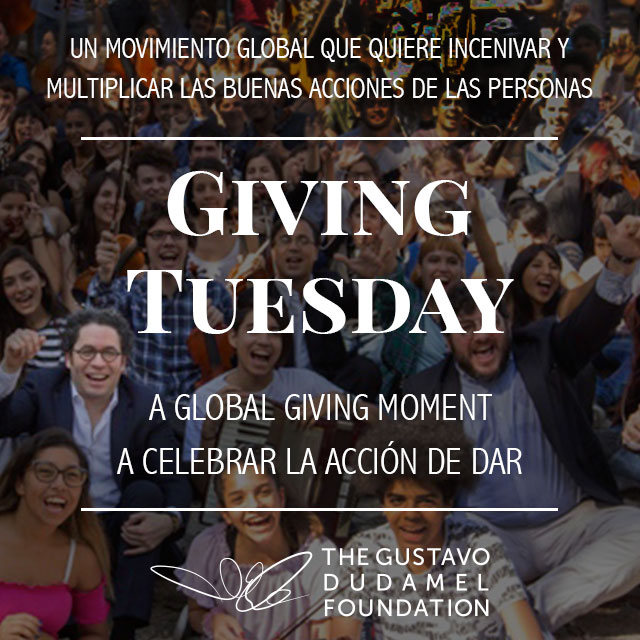 Follow Gustavo on social media for more updates
Facebook | Instagram | Twitter | YouTube
| Data Name | Data Type | Options |
| --- | --- | --- |
| Email | Text Box | |
Comments about gustavodudamel