Start Searching Today!
Type a URL to search registration information about any website
Harrisburg U Sign Up Information
Email Address
Email
Your Name
First Name, Last Name
Your Address
City, Region, Country, Postcode
Phone Number
Mobile Phone
Post-Registration Data
We are still gathering data about this website
Validation
This site did not show evidence of storing passwords in plaintext. This site does allow secured connections (https) This site did show a clear way to unsubscribe from their emails This site does verify your email address.
Membership Emails
Below is a sample of the emails you can expect to receive when signed up to Harrisburg U.
.emailview

Jon and Family,

Still undecided on your future college major? Or just want to hear more about Biotechnology from an expert in the field? Join us this Tuesday, April 28th at 2 PM and listen to Dr. Douglas Taylor, Professor of Biotechnology at HU, talk about all the cool things our students are learning and doing!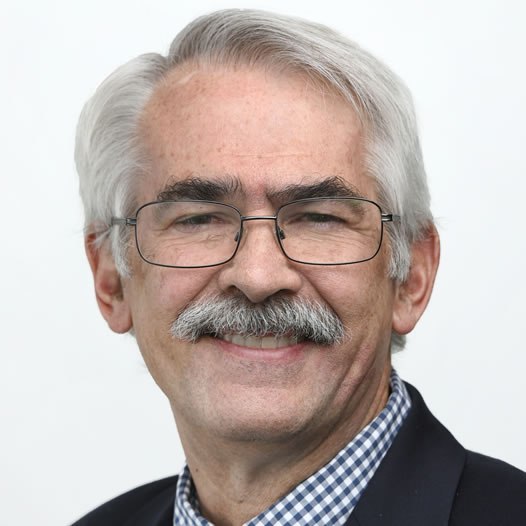 What is Biotech all about? Biotechnology is a technology that involves the use of living organisms. Biotechnology is mainly used in agriculture, food science, and medicine. In biotechnology, living organisms are used to make useful chemicals and products or to perform an industrial task. Click HERE for a quick video that explains it all!

Thinking about medical school? Biotechnology is a great pathway for that as well!

To register for this event, please click HERE. We can''t wait to "see" you!

Warm Regards,

HU Admissions Team
This email was sent to @ by Harrisburg University of Science and Technology.


Unsubscribe

from Harrisburg University of Science and Technology.

.emailview
Select the option below that best describes you:
Please select the program below that most interests you:
Please choose a preferred campus/location:
Please choose a preferred campus/location:
Please select the program below that most interests you:
Do you plan to take undergraduate level courses or graduate level courses?
What year are you planning to start school?
202020212022What semester are you interested in?
Please select your country of citizenship:
AfghanistanAland IslandsAlbaniaAlgeriaAndorraAngolaAnguillaAntigua and BarbudaArgentinaArmeniaArubaAshmore and Cartier IslandsAustraliaAustriaAzerbaijanBahamas, TheBahrainBangladeshBarbadosBassas Da IndiaBelarusBelgiumBelizeBeninBermudaBhutanBoliviaBonaire, Sint Eustatius, and SabaBosnia and HerzegovinaBotswanaBouvet IslandBrazilBritish Indian Ocean TerritoryBritish Virgin IslandsBruneiBulgariaBurkina FasoBurundiCambodiaCameroonCanadaCape VerdeCayman IslandsCentral African RepublicChadChileChinaChristmas Is
Please select your current Visa status OR the Visa you intend to pursue:
Are you interested in trying out for our Esports Team?
Data Name
Data Type
Options
I am interested in a...
Text Box
First name
Text Box
Last name
Text Box
Email
Text Box
Phone (mobile)
Text Box
City
Text Box
Region
Text Box
Country
Text Box
Postcode
Text Box
I am interested in a...
dropdown
Select the option below that best describes you:
dropdown
dropdown
dropdown
Please select the program below that most interests you:
dropdown
Please choose a preferred campus/location:
dropdown
Please choose a preferred campus/location:
dropdown
Please select the program below that most interests you:
dropdown
Do you plan to take undergraduate level courses or graduate level courses?
dropdown
What year are you planning to start school?
dropdown
Fall
checklist
202020212022What semester are you interested in?
Spring
checklist
Fall
dropdown
dropdown
dropdown
Mobile Phone Number
tel
Yes
option
May we text you?
No
option
Yes
Country
dropdown
Region
dropdown
Please select your country of citizenship:
dropdown
Yes
option
AfghanistanAland IslandsAlbaniaAlgeriaAndorraAngolaAnguillaAntigua and BarbudaArgentinaArmeniaArubaAshmore and Cartier IslandsAustraliaAustriaAzerbaijanBahamas, TheBahrainBangladeshBarbadosBassas Da IndiaBelarusBelgiumBelizeBeninBermudaBhutanBoliviaBonaire, Sint Eustatius, and SabaBosnia and HerzegovinaBotswanaBouvet IslandBrazilBritish Indian Ocean TerritoryBritish Virgin IslandsBruneiBulgariaBurkina FasoBurundiCambodiaCameroonCanadaCape VerdeCayman IslandsCentral African RepublicChadChileChinaChristmas Is
No
option
Yes
Please select your current Visa status OR the Visa you intend to pursue:
dropdown
Are you interested in trying out for our Esports Team?
dropdown
Comments about harrisburgu