Start Searching Today!
Type a URL to search registration information about any website
Here Comes The Guide Sign Up Information
Email Address
Email
Your Name
First Name, Last Name
Your Address
City, State
Post-Registration Data
We are still gathering data about this website
Validation
This site did not show evidence of storing passwords in plaintext. This site does allow secured connections (https) This site did show a clear way to unsubscribe from their emails This site does verify your email address.
Membership Emails
Below is a sample of the emails you can expect to receive when signed up to Here Comes The Guide.

Hi Benjamin,
Happy Halloween, friend! We hope you''re gearing up for a fun-filled evening of scary movies, creative costumes, and all-you-can-eat candy. 🍬
And if you''re wedding planning tonight you''ve got to check out this article: Spooky-Chic: How To Have A Stylish Halloween Wedding
No, we''re not talking about weddings with bright orange plastic pumpkins for décor – but the sophisticated, gothic affairs that are ever-so-elegantly eerie. 💀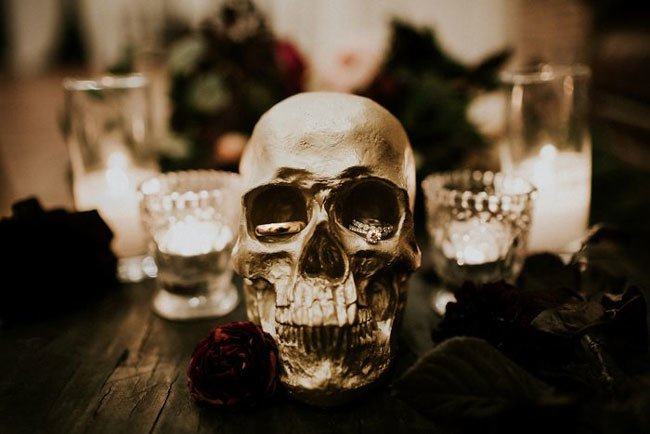 <![if !mso]>
Til Death...Do Us Party
<![endif]>
And what better way to set the stage for your supernatural soirée than with a haunted wedding venue? Check out these 13 Hauntingly Beautiful Wedding Venues to find an otherworldly event space that will thrill and delight your guests.
Trick or treat! 🎃

When do you want to get married? (Month)
Where will you get married? (State)
I give my consent to be emailed
Alabama Alaska Arizona Arkansas CA: Northern California (Monterey and northward) CA: Southern California Colorado Connecticut Delaware FL: Miami/Ft.Lauderdale Area FL: Palm Beach Area FL: Tampa/St.Pete Area FL: Other Georgia Hawaii Idaho Illinois Indiana Iowa Kansas Kentucky Louisiana Maine Maryland Massachusetts Michigan Minnesota Mississippi Missouri Montana Nebraska Nevada New Hampshire New Jersey New Mexico New York North Carolina North Dakota Ohio Oklahoma Oregon Pennsylvania Rhode Island South Caroli
I give my consent to have my email activity tracked
Data Name
Data Type
Options
Where do you live?
Text Box
First name
Text Box
Last name
Text Box
Email
Text Box
City
Text Box
State
Text Box
Where do you live?
dropdown
Alabama
When do you want to get married? (Month)
dropdown
Alabama
What year?
dropdown
Alabama
Where will you get married? (State)
dropdown
Alabama
I give my consent to be emailed
checklist
Alabama Alaska Arizona Arkansas CA: Northern California (Monterey and northward) CA: Southern California Colorado Connecticut Delaware FL: Miami/Ft.Lauderdale Area FL: Palm Beach Area FL: Tampa/St.Pete Area FL: Other Georgia Hawaii Idaho Illinois Indiana Iowa Kansas Kentucky Louisiana Maine Maryland Massachusetts Michigan Minnesota Mississippi Missouri Montana Nebraska Nevada New Hampshire New Jersey New Mexico New York North Carolina North Dakota Ohio Oklahoma Oregon Pennsylvania Rhode Island South Caroli
I give my consent to have my email activity tracked
checklist
Comments about herecomestheguide