Email Address
Email
Your Name
First Name, Last Name
Post-Registration Data
We are still gathering data about this website
Validation
This site did not show evidence of storing passwords in plaintext. This site does allow secured connections (https) This site did show a clear way to unsubscribe from their emails This site does verify your email address.
Membership Emails
Below is a sample of the emails you can expect to receive when signed up to hiab.
Hi Olivia
Many thanks for contacting us, if you could give a brief description of what you enquiry is I can get the correct department to contact you.
Many Thanks
Vicky
Vicky Lea
CRM Administrator, Hiab Sales & Service

Hiab Limited
Cargotec Industrial Park Ellesmere Shropshire SY12 9JW UNITED KINGDOM




vicky.lea@hiab.com




hiab.com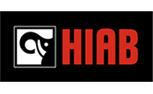 Hiab is the world's leading provider of on-road load handling equipment. The product range includes HIAB, JONSERED, LOGLIFT, MOFFETT, MULTILIFT, DEL, WALTCO and ZEPRO. Hiab is part of Cargotec.







I approve that Hiab will collect and treat all my personal information in accordance with the GDPR and the Hiab privacy and data protection policies. Read more on hiab.com * I want to be contacted regarding: Hiab Sales
Data Name
Data Type
Options
Company
Text Box
First name
Text Box
Last name
Text Box
Email
Text Box
City
Text Box
State
Text Box
Country
Text Box
Zipcode
Text Box
Country *
dropdown
--Choose country--
State/Province *
dropdown
--Choose country--
checklist
Hiab Sales
option
I approve that Hiab will collect and treat all my personal information in accordance with the GDPR and the Hiab privacy and data protection policies. Read more on hiab.com * I want to be contacted regarding: Hiab Sales
Hiab Services
option
Hiab Services
dropdown
--Choose country--
Comments about hiab